Reviewed and revised 6 January 2016
OVERVIEW
This page summaries different indices used to quantify pulmonary oxygenation
Measured intrapulmonary shunt is the gold standard test for determining pulmonary oxygen transfer
Indices are either tension-based or content-based (aka concentration-based)

tension-based indices require partial pressures of gases to be calculated from the alveolar gas equation and are subject to its limitations (e.g. estimation of the respiratory quotient)
content-based indices do not depend on oxygen partial pressures, but arterial oxygen content instead. unless measured directly, they are limited by variations in the arterio-venous oxygen content difference from a normal 30-50ml/L in critically ill patients
Tension-based indices include:
A-a gradient
a/A ratio
PaO2/FIO2 ratio
Respiratory index (RI) (RI = pO2(A-a)/pO2(a))
Content-based indices include:
PULSE OXIMETRY OXYGEN SATURATIONS (SpO2)
Calculation
Derived from the difference in absorption of two infra-red light wavelengths
Pros
real-time monitoring
Non-invasive
requires no special expertise
Cons
erroneous in the presence of dyshemoglobinaemia
does not reflect level of oxygenation in hyperoxic patients
not a direct measurement of hemoglobin saturation – instead, correlates signal intensity with empirical data
no absolute method for calibration exists – only empirical data collected from hypoxic volunteers
unreliable in severely hypoxic patients
unreliable in poorly perfused patients
unreliable in arrhythmia
positional
confounded by motion artifact (unreliable in agitated patients)
PaO2
Calculation
Measured directly from the arterial blood by the Clark electrode in the blood gas analyser
Pros
accurate measure of oxygenation
not confounded by dyshemoglobins
allows accurate calculation of hemoglobin saturation
Cons
Invasive
requires arterial access expertise
requires blood gas analyser
confounded by collection error, eg. bubbles in the syringe
Measurement delay exists
A-a GRADIENT
Calculation
Pros
Simple
Minimally invasive
distinguishes alveolar hypoventilation from other causes of hypoxia (e.g. V/Q mismatch)
Required by APACHE II, III and IV
Cons
highly dependent on FiO2, especially in the presence of a large shunt
Age dependent (increases with age)
Non-specific
PF RATIO
Calculation
Alveolar oxygen tension (PaO2) divided by inspired oxygen fraction (FiO2)
Pros
Simple
Minimally invasive
Required by APACHE IV
Used in severity stratification of ARDS
Used in SMARTCOP (pneumonia severity score)
Cons
Cannot distinguish between alveolar hypoventilation and other causes of hypoxia (e.g. V/Q mismatch)
Does not account for changes in PaCO2
Unreliable unless FiO2 > 0.5 or PaO2 < 100
Not reliable in COPD because of V/Q mismatch
Barometric pressure dependent
a/A RATIO
Calculation
Pros
Reasonably simple
Minimally invasive
distinguishes alveolar hypoventilation from other causes of hypoxia
Independent of FiO2 changes
Cons
Age dependent (increases with age)
Non-specific – influenced by numerous factors
Oxygen tension based index rather than oxygen content based
RESPIRATORY INDEX (R)
Calculation
A-a gradient divided by the PaO2
Pros
Reasonably simple
Minimally invasive
May distinguish alveolar hypoventilation from all other causes of hypoxia
Independent of FiO2 changes
Cons
No advantages over the a/A ratio
Not commonly used
Difficult to relate findings to management decision criteria or compare them to published studies
ESTIMATED SHUNT FRACTION
Calculation
Shunt equation (assuming a CaO2-CVO2 difference of ~30-50ml/L)
Pros
Oxygen content rather than oxygen tension based index
Minimally invasive – does not require mixed venous sampling
Independent of FiO2 and PaCO2changes
Cons
CaO2-CVO2 difference can be markedly deranged in critical illness resulting in invalid calculations
MEASURED INTRAPULMONARY SHUNT
Calculation
Pros
Gold standard of shunt assessment
Empiric measurement
accounts for unpredictable influences on shunt
Cons
Maximally invasive (requires PA catheter)
Requires mixed venous sampling
Complex calculations involved
References and links
litfl.com
Journal articles
Wandrup JH. Quantifying pulmonary oxygen transfer deficits in critically ill patients. Acta anaesthesiologica Scandinavica. Supplementum. 107:37-44. 1995. [pubmed]
---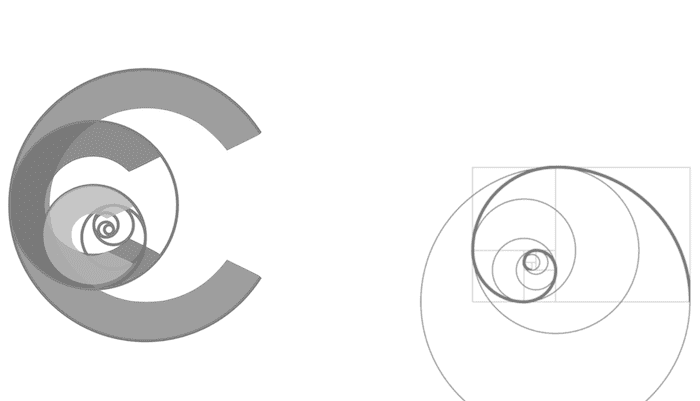 Chris is an Intensivist and ECMO specialist at the Alfred ICU in Melbourne. He is also a Clinical Adjunct Associate Professor at Monash University. He is a co-founder of the Australia and New Zealand Clinician Educator Network (ANZCEN) and is the Lead for the ANZCEN Clinician Educator Incubator programme. He is on the Board of Directors for the Intensive Care Foundation and is a First Part Examiner for the College of Intensive Care Medicine. He is an internationally recognised Clinician Educator with a passion for helping clinicians learn and for improving the clinical performance of individuals and collectives.
After finishing his medical degree at the University of Auckland, he continued post-graduate training in New Zealand as well as Australia's Northern Territory, Perth and Melbourne. He has completed fellowship training in both intensive care medicine and emergency medicine, as well as post-graduate training in biochemistry, clinical toxicology, clinical epidemiology, and health professional education.
He is actively involved in in using translational simulation to improve patient care and the design of processes and systems at Alfred Health. He coordinates the Alfred ICU's education and simulation programmes and runs the unit's education website, INTENSIVE.  He created the 'Critically Ill Airway' course and teaches on numerous courses around the world. He is one of the founders of the FOAM movement (Free Open-Access Medical education) and is co-creator of litfl.com, the RAGE podcast, the Resuscitology course, and the SMACC conference.
His one great achievement is being the father of three amazing children.
On Twitter, he is @precordialthump.
| INTENSIVE | RAGE | Resuscitology | SMACC