POCUS Made Easy: Basic Echo
Focussed ECHO in Life support (FELS) is used to define cardiac pathologies such as cardiogenic shock, pericardial tamponade, signs of submassive/massive PE or hypovolaemia
Global assessment of RV and LV function, assessment of IVC and assessment for pathological findings.
Tip: cardiac setting by convention flips the image like a mirror, so in contrast to eFAST / AAA scans screen marker is on the right-hand side.
---
Pre-reading
1. Subxiphoid Long Axis View (4 Chamber view)
Labelled SUBX
Patient position Supine
Start under xiphoid process
Probe marker faces Patient's LEFT
2. Subxiphoid IVC view
Labelled SUBX
Holding SUBX 4 chamber view, rotate 90 degrees anticlockwise
Probe marker now facing caudally
Identify IVC, measure size + sniff test
3. Parasternal Long Axis view
Labelled PLAX
Patient position supine / left lateral
Start at 3rd ICS left of sternum and move up/down
Probe marker towards Right Shoulder
4. Parasternal Short Axis view
Labelled PSAX
Patient position supine / left lateral
Holding PLAX view, rotate probe 90 degrees clockwise
Probe marker now faces towards Left Shoulder
5. Apical 4 Chamber View
Labelled APICAL
Ideally Left lateral position
Transducer at cardiac apex pointing towards right shoulder
Probe marker pointing towards Left axilla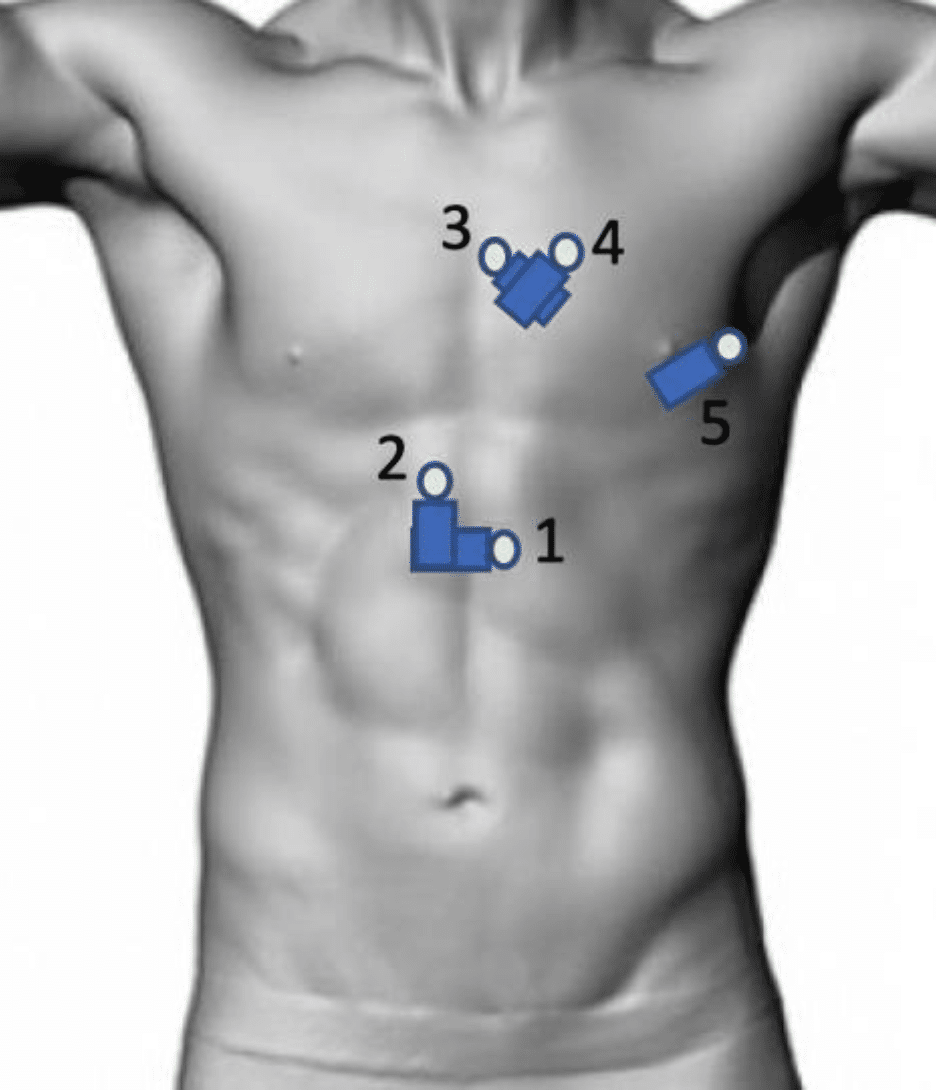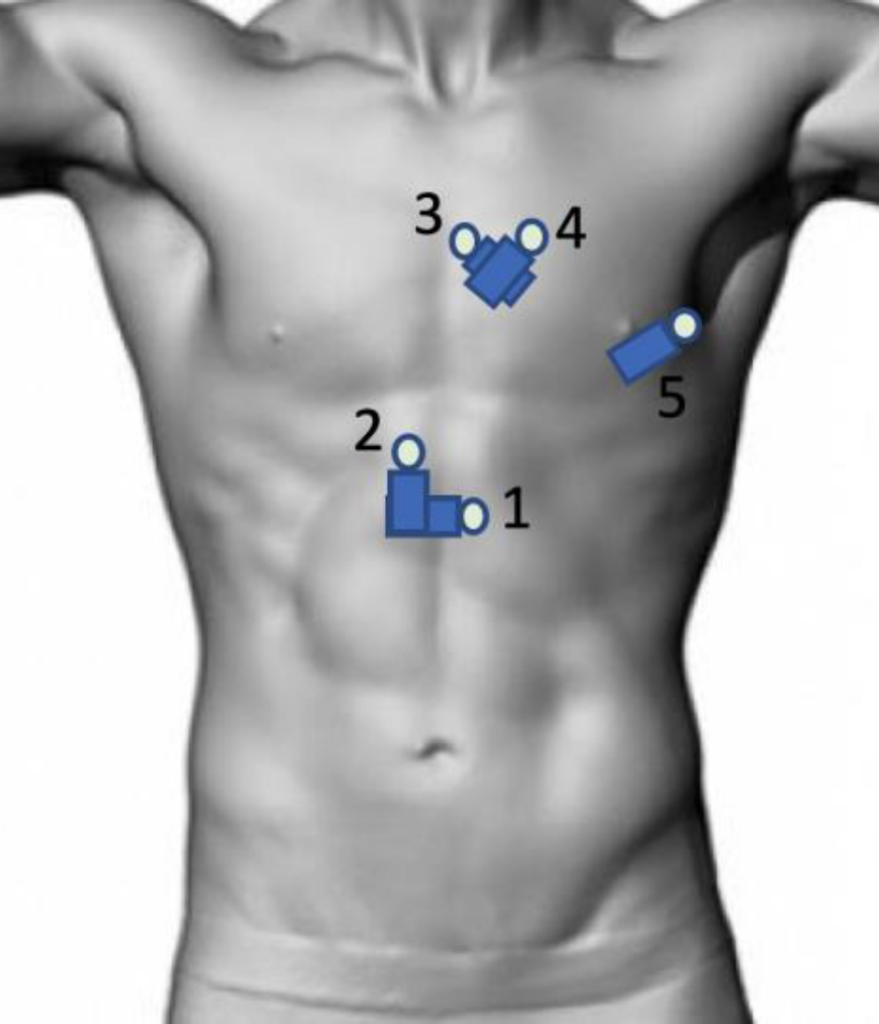 Image Sets
Minimum 5 Video loops + 1 image (IVC) 5-8 Video Loops
Optional extra views including:

Apical 5 Chamber
Apical 2 Chamber
Subx Short Axis 2 Chamber
Suprasternal
Machine Settings
PHASED ARRAY Probe
Cardiac setting for all images
Documentation – POCUS FELS
Views: Adequate/ Inadequate
Findings: NAD / Abnormal
Pericardial Effusion: Yes/ No. And if so, is it tamponading Global RV + LV function: hypodynamic/ normal/ hyperdynamic
LV and RV size: normal/ abnormal. Is RV > 2/3 LV. Gross abnormalities in chamber sizes
IVC size and collapsibility: >2cm / <2cm. Collapsing: yes/no or images
---
Positive Findings (always consider clinical context)
Cardiac Tamponade: Clinical Diagnosis. TTE features- pericardial effusion (usually >1-2cm) + Dilated IVC non-collapsing. R Atrial Collapse in Systole. Right Ventricular Diastolic Collapse. Swinging Heart.
Acute Submassive/ Massive PE: dilated RV (>2/3 L). Septal Bowing. Dilated IVC. Dilated RA. RV wall hypokinesis. McConnell's Sign. Intramural Thrombus.
Cardiogenic Shock: hypodynamic heart. Dilated chambers. Often dilated and non-collapsing IVC.
Hypovolaemia: hyperdynamic heart. Small chambers. Small and collapsing IVC. (Consider looking for cause)
---
References and Further reading
Clinical Cases
---
[cite]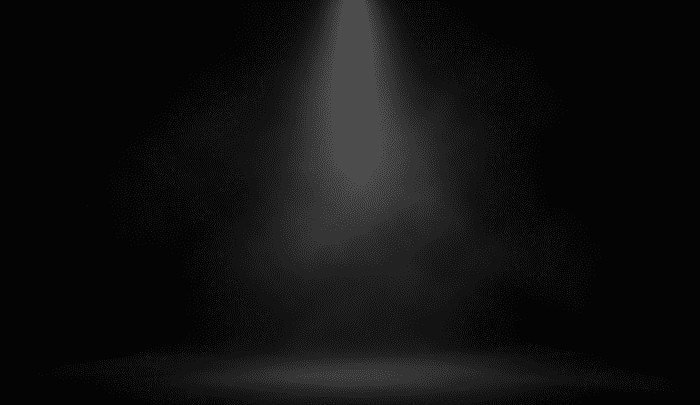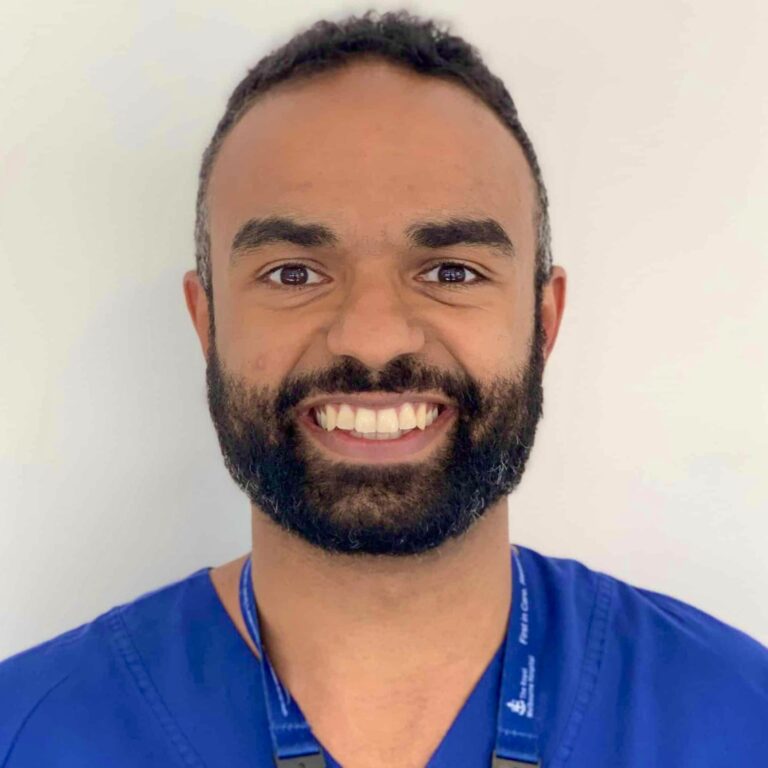 MBChB FACEM CCPU. Emergency Physician at Bendigo Hospital and Royal Melbourne Hospital, Victoria. Australia.
I studied in Scotland before completing my Emergency Medicine training in Melbourne. I have a big interest in point-of-care ultrasound use and training in Emergency Medicine. I'm also interested in Choosing Wisely and sustainability initiatives in healthcare.
In my free time you'll find me playing tennis and soccer, or heading outdoors on camping trips.