Postcard from the Edge in the Middle
aka Postcards from the Edge 006
The first story I heard about the community, as we were descending onto the once upon a time graded dirt strip, was that several months ago, when 'the' television had stopped working, the kids erupted, and spent weeks setting fire to anything in reach, including the dogs. And, then, hopping out onto the vast expanse of spinifexy nothing, where the airstrip flowed into the endless red, desperate to void my bladder after a bumpy charter flight from the tropical hub of the Kimberley, I went to find a 'passenger terminal' boarded and locked up with heavy iron, not a toilet in sight. I admitted a pathetically panicked desire to hang onto that plane – seeing it shrink off into the rude blue reminded me of those first days of graduating as a doctor, or the first night shift as a registrar, or even as the debutante consultant (actually, will I ever be rid of this feeling?).
What was I doing there, in the arid guts of the Australian desert, somewhere just off the Canning Stock Route, near state borders which were nothing more than a dusty idea? I'm an Emergency Physician, working at a tertiary teaching hospital, most comfortable when surrounded by arterial lines, laryngoscopes, intuitive nurses, specialists within 3 rings of a phone, and minions. What possible role could I have here?
Simply put, I am somewhat tired of being on the arse-end of medicine. Emergency Medicine should not really exist. Or be needed. Particularly when it comes to dealing with complications of chronic disease, and diseases of society. And this is sometimes embodied in the indigenous patients that we see – where the deprivations of a lifetime result in the worst ravages of disease. Nobody needs reminding of these. So I was joining in with a small group looking at ear health initiatives – if a child can hear, they can have an education. If a child can have an education, then anything is possible. The front end of medicine. The right end.
Anyway – very much aware of my own ignorance, naivety and inexperience, I was, of course, surprised to discover a thriving hub of residents and workers, particularly in the medical field. The incumbent doctor was charming, infinitely more knowledgeable with regards to yaws, rheumatic fever and pertussis than I, and was surrounded by a bevy (well 2 anyway) of gorgeous GP registrars, to say nothing of the magnificent warriors of nurses that were even more of a permanent fixture.
But our role was not at the clinic (to where I had been hauled out of bed in the dead of night, that first sleepless night I was there – as a baby was being delivered; babies are not meant to be born in this community, whose facilities were minimal, and the services of an unexpected Emergency Physician were happily welcomed in the possibility of a neonatal resuscitation). It was at the school itself, where we would look at every single child's ears, upskilling the accompanying Aboriginal Health worker in otoscopy, using the video-otoscope to record the images, with a view to using this equipment remotely, and more importantly working out which kids would need daily dilute betadine syringing (wet, discharging perforations) and which would need daily nose blowing (a skill I was rather expert at demonstrating – oh yes, it was great to know I had expertise in one area). Simple, extraordinarily effective interventions, yet Herculean in attempted implementation.
As accidentally incendiary as always, I ignited a small twitter debate in considering some novel way of providing the next level of intervention – minimal surgical procedures under dissociative (ketamine) anaesthesia (in particular grommets and possibly non-grafting tympanoplasty – more on that another time). The very sage and experienced @BroomeDocs and @RFDSDoc were quick to point out that the answer is nutrition and hygiene, and incumbent in that is an engaged indigenous community who are plumbers, gardeners, builders, teachers. But until we can guarantee an education for those kids in primary schools who are currently missing out on years of plastic auditory/cerebral development because of gummed up or drumless ears, this functional future seems remote.
We visited three small and mindblowingly remote communities, all with their own character and personality. It became obvious that we could estimate the percentage of ear pathology in the kids in a glance at the state of the children lined up on the plastic seats in front of us, using intuitive variables such as brushed hair, state of clothes and presence of wet purulent rivers cascading from noses and ears. At worst it was over 80%.
The drives out to the communities were staggeringly beautiful, in that immeasurable limitless Australian way, not a pastel colour in sight – instead commanding and vibrant contrasts, broken up by surprisingly regal brumbies, jabirus, dingoes and the odd broken down car (one, astonishingly, full of little kids, waiting some fortuitous rescue, fueled only with a can of spam, 100ml of hot coke, and a campfire which transformed itself into hectares of raging bushfire within a short time of their deliverance)
The kids were uniformly fantastic – funny, bright, engaged, inquisitive, and affectionate. I succumbed to cuddles whilst examining their ears, and then a reciprocal look in my ears so the kids could play with the video-otoscope. I am able to now sadly relate that up close the desert nits are a whole different juicy breed than the delicate genteel ones experienced in the private schools of the western suburbs.
And just as soon as I had become comfortable, eating roo tail, figuring out that carrying middle sized rocks whist walking was an excellent dingo repellant, and wearing shoes would protect me from the endemic Strongyloides, I was gone. Back to my comfort zone, of gin and tonic with fresh lime, and a job applying band aids (albeit pretty exciting and amazing band aids, that I wouldn't really swap for the world). I hold nothing but awe for the people working full time in these communities, making differences where they can, despite the constraints. I am immensely privileged to be included in this extraordinary initiative, and intend to carry on helping; in whatever capacity I am of value. There are many more trips planned, spearheaded by an extraordinary Infectious Diseases Physician, and incredibly admirable and capable ENT surgeons, as well as coordinators and Aboriginal Health Workers.
Till next time.
---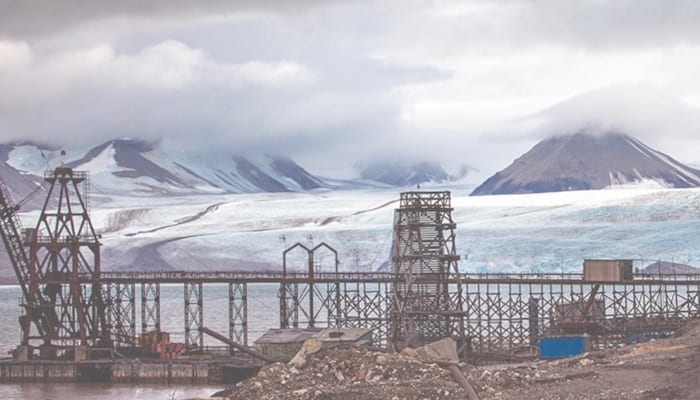 Emergency physician. Lives for teaching and loves clinical work, but with social media, she is like the syndromic cousin in the corner who gets brought out and patted on the head once in a while | Literary Medicine | @eleytherius | Website |