Anand 'Swami' Swaminathan is an Emergency Physician in New York. He is one of the co-creators of EM Lyceum, and a major contributor to LITFL.com, primarily through R&R in the Fastlane and The LITFL Review, as well as other FOAM resources.
Swami is a skeptic of the benefit of adrenaline in cardiac arrest. This is his brief response to Scott Weingart's Cutting Edge Intra-Arrest Care at smaccGOLD and Weingart's subsequent discussion about intra-arrest meds with Rob Mac Sweeney on EMCrit.
For a summary of the articles discussed check out Swami's 'Epinephrine in Cardiac Arrest' post on emdocs.net, which includes links to all of the relevant studies. Scott Weingart also has another relevant discussion in EMCrit Podcast 130 – Hemodynamic-Directed Dosing of Epinephrine for Cardiac Arrest.
---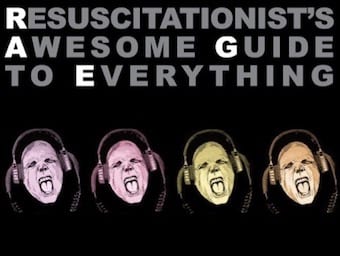 Thanks again for listening to the RAGE!
---