Just when you thought there could not possibly be anymore Cliff Reid to go round, the SMACC podcast has released another of his great talks from smaccGOLD.
This time Cliff takes on resuscitation myths, mistruths and misunderstandings – many of which are widely practiced. Do you agree? Are these pseudoaxioms? Do we need to stamp them out?
Here is the audio (download the mp3 directly here):
and the video:
References
---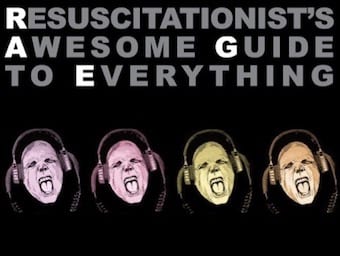 Thanks again for listening to the RAGE!
---