Richard Lower (1631 – 1691) was an English physiologist.
Eminent 17th century physiologist most remembered for his works on transfusion and the function of the cardiopulmonary system (Tractatus de Corde). His posthumously published work "An Appendix of the Heart and its Use" in John Browne's Myographia nova defines an early understanding of cardiac morphology and cardiopulmonary blood flow.
Lower recognised the consequences of pericardial effusion and tamponade as well as those of constrictive pericarditis.
---
Biography
Born 1631
1649 – Christ Church College, Oxford (BA 1652; MA 1655)
1656 – Association with Thomas Willis (1621–1675)
1665 – Published 'Vindicatio' in defence of Dr Willis and his paper concerning digestion, fever, and urine that had been strongly criticised by Irish physician Edmund O'Meara (1614–1681) [Examen diatribæ Thomæ Willisii]
1667 – Fellow, Royal Society. Demonstrated first blood transfusion in a human in England (second in the world) in front of the Royal Society
1669 – Published Tractatus de Corde. Described his experimental methods; transfusions; clinical observations of heart disease; the nature and function of heart muscle, the change in the color of blood as it passed through the lungs, and the behaviour of the pericardium.
1675 – Fellow, Royal College of Physicians
Died 1691
---
Key Medical Attributions
Blood transfusion
Chapter IV: The Transfusion of Blood from One Animal to Another. The Time and Occasion of Its Discovery by the Author.
In February 1665, Lower performed the first blood transfusion from the artery of one animal to the vein of another.
And first I tried to transfer blood from the jugular vein of one animal to the jugular vein of a second by means of tubes between the two; but, seeing the blood clot at once in the tube and block its own passage on account of the slow movement of the venous blood, I soon began to try another way, and guided, as it were, by nature herself, I finally determined to transfer blood from an artery of one animal into a vein of a second ; and by this new device to extend the circulation of the blood beyond the boundaries prescribed for it.

Lower; De Corde IV: 174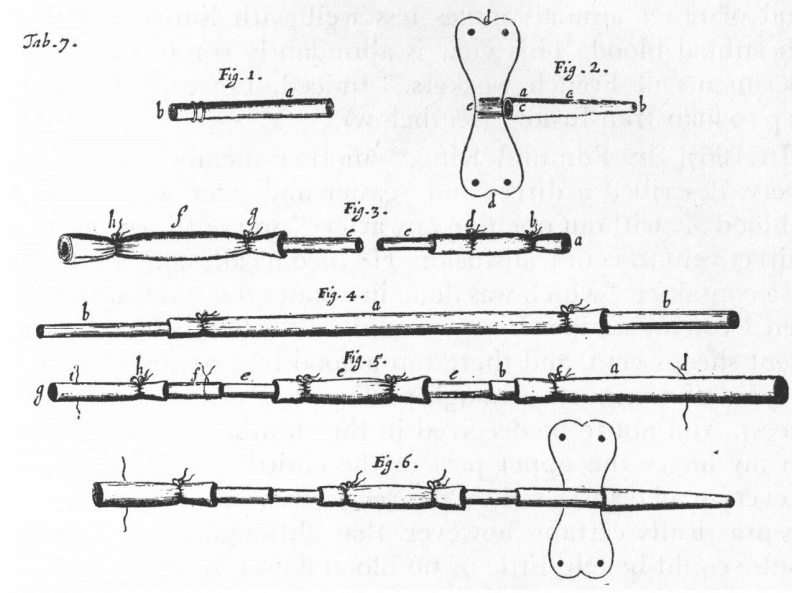 News of the transfusion travelled to London and on June 26 1666, Robert Boyle (1627-1691) wrote to Lower requesting that he communicate with the Royal Society his experience of transfusion. Lower responded on July 6th and his account was published in Philosophical Transactions in December 1666
June 15, 1667 the French physician Jean-Baptiste Denis (1643 – 1704) performed the first documented human blood transfusion. He transfused twelve ounces of sheep's blood into a 15-year-old boy, who had been excessively bled with leeches. The boy survived the transfusion.
Lower acknowledged that Jean Denis, first transfused blood into a man, but felt aggrieved that he was no longer deemed to be the the 'first transfuser'. The priority claim produced a heated debate between Lower and Denis, however chronological review with supporting evidence form the diary of Pepys, holds Lower as the first to perform (animal to animal) transfusion
…talk of it (transfusion) wandered across to nations abroad and to France, where, attracted by the novelty of the thing, some soon began to follow it up more thoroughly, to extend and embellish it by other further experiments, and to apply to the use of man that which I had only accomplished in animals….But, as this recent discovery of blood-transfusion is now a general subject of conversation, and a certain Denis, Professor of Philosophy and Mathematics, seeks in a recently published letter to deprive me of priority in the discovery of this experiment, and to claim it for himself, let me be permitted to insert here the letter of the Honourable Boyle to me and my reply to it, so that the reader may see how rightly or wrongly Denis so acted.

Lower; De Corde IV: 175-177
On November 23, 1667, Lower and Edmund King (1629 – 1709) transfused the blood of a lamb into a 22 year old patient, Arthur Coga who was paid 20 shillings. The event was recorded by Samuel Pepys (1633-1703)
The blood did run all the time of those two minutes and we concluded …. upon the man's saying he thought he had enough. The man after this operation, as well as in it, found himself very well, and hath given in his own narrative under his own hand, enlarging more upon the benefit he thinks he hath received than we think fit to own as yet. He urged us to have the experiment repeated upon him within three or four days after this, but it was thought advisable to put it off somewhat longer
A second transfusion was performed the following month and afterwards Coga, stated he felt better. This second experiment was not recorded in the Transactions of the Royal Society.
---
Major Publications
Lower R. Diatribe Thomae Willissii Doct. Med. & Profess. Oxon de febribus Vindicatio adversus Edmundum De Meare. 1665
Lower R. The method observed in transfusing the bloud out of one live animal into another: and how this experiment is like to be improved. Some considerations concerning the same. Philosophical Transactions. 1666 Dec; 1(20): 353-358
An account of more tryals of transfusion, accompanied with some considerations thereon, chiefly in reference to its circumspect practice on Man; together with a farther vindication of this invention from usurpers. Philosophical Transactions. October 21. 1667; 2(28): 517-525
Lower R. An Account of Making a Dog Draw His Breath Exactly Like a Wind-Broken Horse, as It Was Devised and Experimented by Dr. Richard Lower; With Some of His Instructive Observations Thereon. Philosophical Transactions.1667; 2(29): 544-546
Lower R. An account of the experiment of transfusion, practised upon a man in London. 1667; 2(30): 557-564
Lower R. An Observation Concerning a Blemish in an Horses Eye, Not Hitherto Discover'd by Any Author, Which May be of Great Use in the Choice of an Horse to Those Who are Curious. Philosophical Transactions. 1668; 2(32): 613-614
Lower R. De Catarrhis, 1672
Lower R. Traité du coeur, du mouvement et de la couleur du sang. 1679
Lower R. An Appendix of the Heart and its Use: With the Circulation of the Blood, and the Parts of which the Sanguinary Mass is made, etc. In: Browne J. Myographia Nova. London 1697: 177-183
---
Controversies
---
References
Peters N. A treatise of the heart, of ye motion and colour of ye blood, and of ye passage of ye chyle, by Rd. Lower, M.D. 1669. [First English translation of Tractatus de corde in 1739]
Ogle JW. The Harveian oration. 1880 [History of transfusion]
Franklin KJ. The work of Richard Lower (1631-1691). Proceedings of the Royal Society of Medicine 1931; 25(2): 113-118
Gunther RT. Vol IX. De Corde by Richard Lower. In: Early science in Oxford 1932 [Translation Franklin KJ]
Gotch F. Two Oxford physiologists : Richard Lower 1631 to 1691, John Mayow 1643 to 1679. Oxford 1908
Fulton JF. A bibliography of two Oxford physiologists: Richard Lower (1631–1691) and John Mayow (1643–1679). Proceedings and Papers of the Oxford Bibliographical Society. 1935; 4: 1-62
Hoff EC, Hoff PM. The life and times of Richard Lower, physiologist and physician (1631-1691). Bulletin of the Institute of the History of Medicine, 1936; 4(7): 517-535
Hunter R, MacAlpine I. Richard Lower De Catarrhis 1672. Dawsons of Pall Mall, London, 1963
Franklin KJ. A treatise on the heart. Biography and English translation. 1983
Fye WB. Richard Lower. Clin Cardiol. 1993; 16(10): 757-8.
Felts JH. Richard Lower: anatomist and physiologist. Ann Int Med 2000; 132: 420–3
Donovan AJ. Richard Lower, M.D., physician and surgeon (1631-1691). World J Surg. 2004; 28(9): 938-45.
Roux FA, Saï P, Deschamps JY. Xenotransfusion, past and present. Xenotransplantation 2007; 14(3): 208-16
Tubbs RS, Loukas M, Shoja MM, Ardalan MR, Oakes WJ. Richard Lower (1631-1691) and His Early Contributions to Cardiology. Int J Cardiol. 2008; 128(1): 17-21
Learoyd P. The history of blood transfusion prior to the 20th century – part 1. Transfus Med. 2012; 22(5): 308-14
---
BA MA (Oxon) MBChB (Edin) FACEM FFSEM. Associate Professor Curtin Medical School, Curtin University. Emergency physician, Sir Charles Gairdner Hospital.  Passion for rugby; medical history; medical education; and asynchronous learning #FOAMed evangelist. Co-founder and CTO of Life in the Fast lane | Eponyms | Books | Twitter |