Description
Indentation in the border of a solid lung mass (thought to represent a nutrient/feeding vessel) and is suggestive of a bronchial carcinoma.
The sign is not pathognomonic of bronchial carcinoma being observed in other conditions, such as granulomatous infections or benign processes such as bronchial adenoma. The sign as a differentiating utility is limited.
---
History of the Rigler notch sign
1955 – Leo George Rigler (1896-1979) and E. Robert Heitzman (1927-2020) published findings of their blinded review of 132 lung films with spheroidal lung nodules. The study reviewed three radiological signs of lung nodules: calcification, cavitation and notching. The authors noted that calcification was associated with benign lesions and cavitation was indicative of malignancy. The authors describe a notch sign for the first time.
A new roentgen sign, the notching or umbilication of a border of a spheroidal nodule is described. It is best demonstrated in body-section roentgenograms. When definite, it is highly indicative of malignancy, either primary or metastatic. Wen equivocal, especially in very small lesions, it is of little value. The absence of this sign is of no significance.

Rigler and Heitzman, Radiology 1955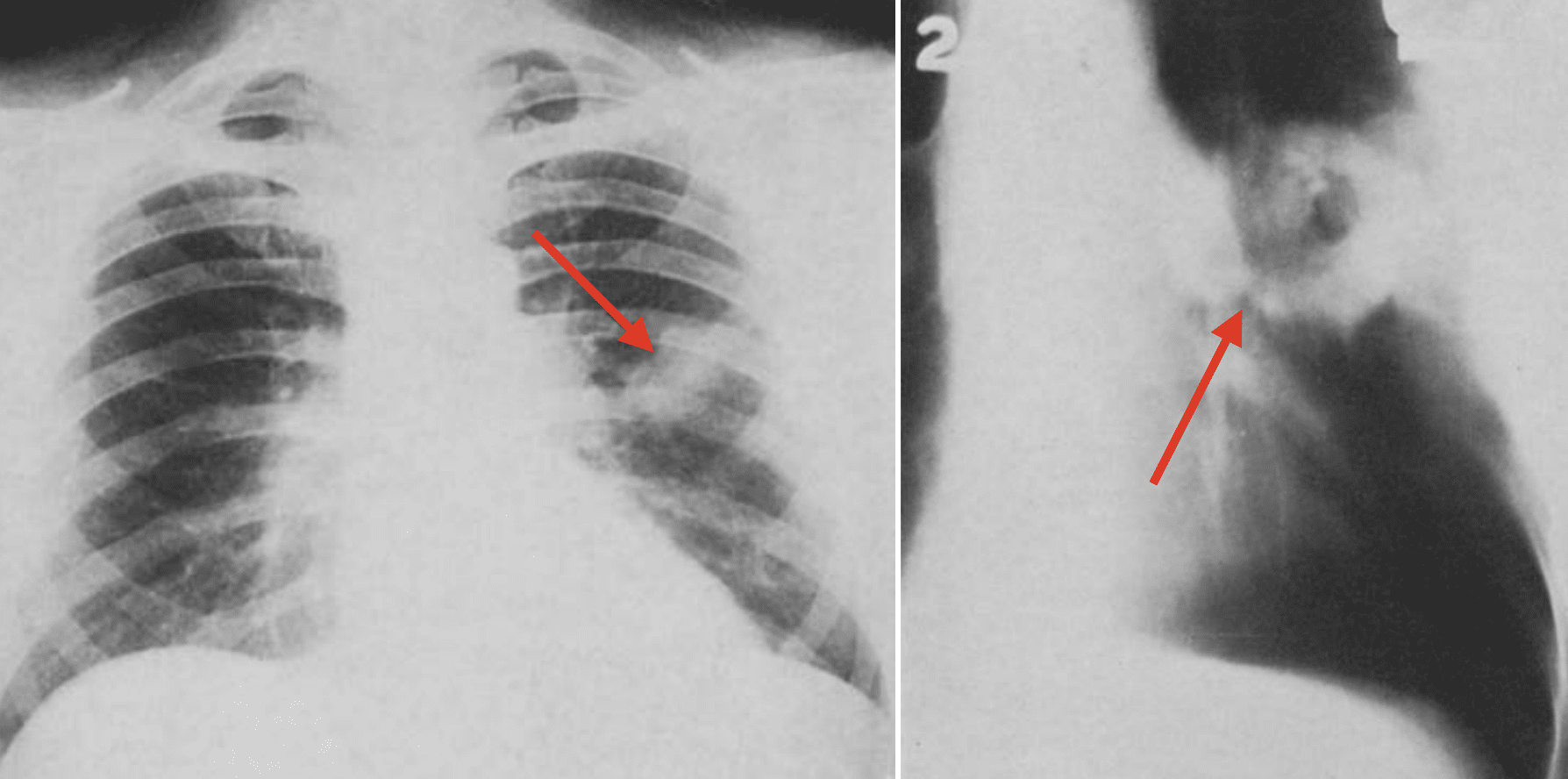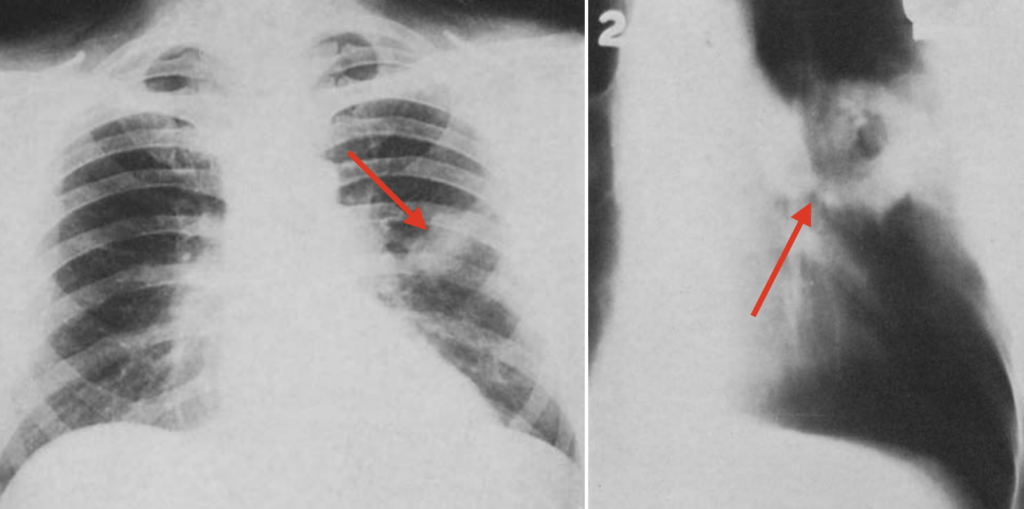 Rigler and Heitzman describe the notches pathologically and histologically.
In many histologic section of this small lesion shows an area of blood vessels surrounded by alveoli which is drawn into one side of the tumour. It is possible that the tumour has grown around this stalk, thus resembling the hilus of an organ.

Rigler and Heitzman, Radiology 1955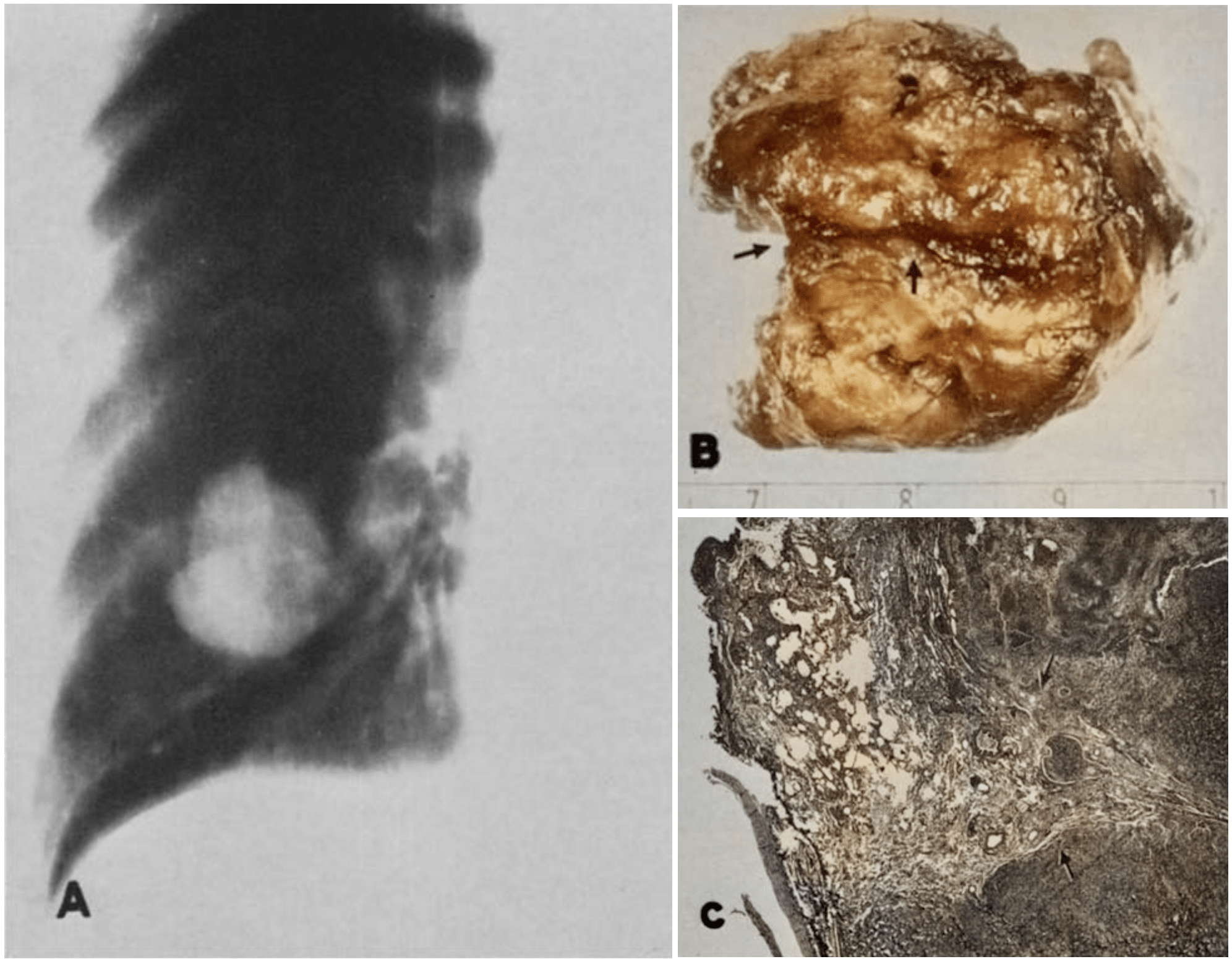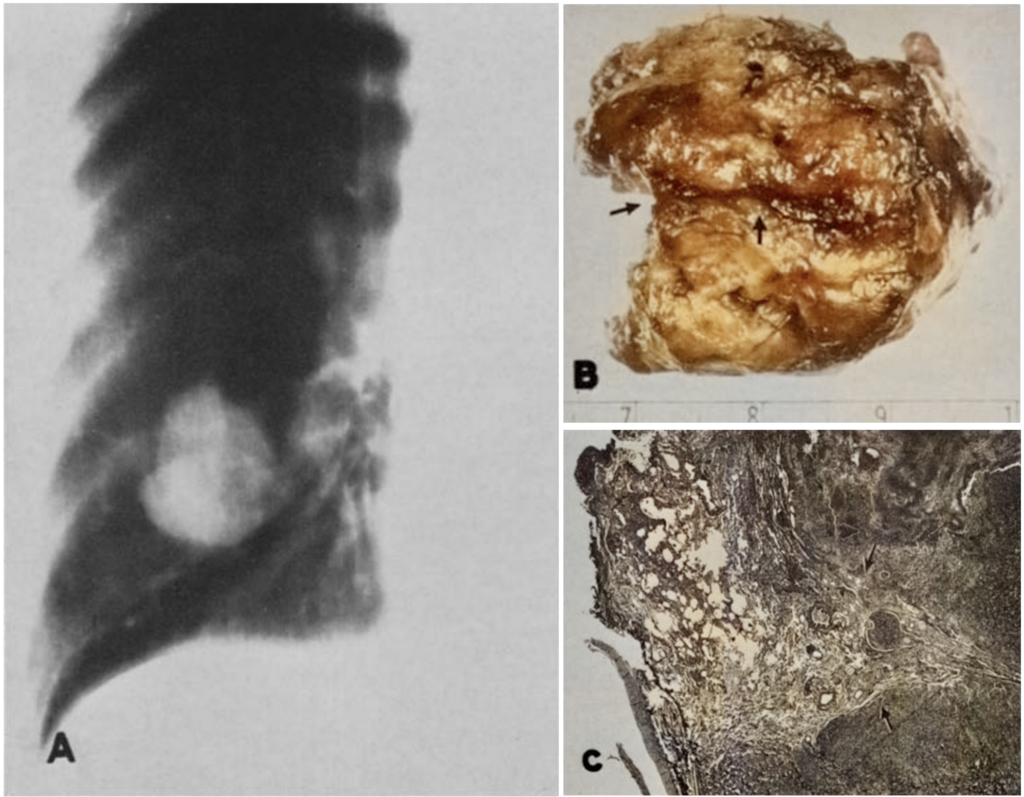 ---
Associated Persons
---
Alternative names
---
References
Historical references
Eponymous term review
---
eponymictionary
the names behind the name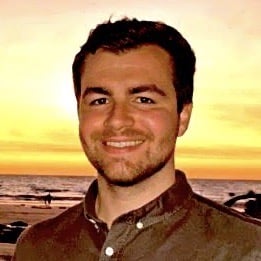 Third year M.D. student at the University of Notre Dame Fremantle. Passionate about emergency and retrieval medicine, rural practice and clinical research
BA MA (Oxon) MBChB (Edin) FACEM FFSEM. Associate Professor Curtin Medical School, Curtin University. Emergency physician, Sir Charles Gairdner Hospital.  Passion for rugby; medical history; medical education; and asynchronous learning #FOAMed evangelist. Co-founder and CTO of Life in the Fast lane | Eponyms | Books | Twitter |