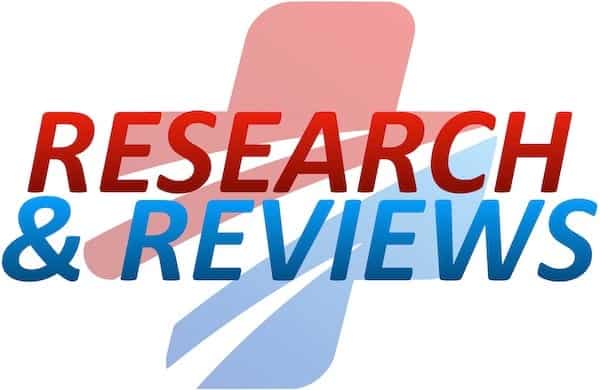 Welcome to the 32nd edition of Research and Reviews in the Fastlane. R&R in the Fastlane is a free resource that harnesses the power of social media to allow some of the best and brightest emergency medicine and critical care clinicians from all over the world tell us what they think is worth reading from the published literature.
This edition contains 10 recommended reads. The R&R Editorial Team includes Jeremy Fried, Nudrat Rashid, Soren Rudolph, Anand Swaminathan and, of course, Chris Nickson. Find more R&R in the Fastlane reviews in the : Overview; Archives and Contributors
---
This Edition's R&R Hall of Famer

Susannah Fleming, Matthew Thompson, Richard Stevens, Carl Heneghan, Annette Plüddemann, Ian Maconochie, Lionel Tarassenko, and David Mant. Normal ranges of heart rate and respiratory rate in children from birth to 18 years: a systematic review of observational studies Lancet. Mar 19, 2011; 377(9770): 1011–1018. PMID: 3789232
This look at normal vital signs in children shows that if you're using the PALS vital sign parameters,you may be misclassifying a good number of patients as having normal or abnormal vital signs. The figure with centiles is an excellent pocket reference.
Recommended by: Lauren Westafer
Read More: Sign, Sign Everywhere a Pediatric Vital Sign (From Ken Milne)
---

Chavez MA et al. Lung ultrasound for the diagnosis of pneumonia in adults: a systematic review and meta-analysis. Respiratory Research 2014, 15:50 PMID 24758612
Lung ultrasound performs extremely will in skilled hands for the diagnosis of pneumonia with a sensitivity/specificity of 94%/96% and a (+) LR/ (-) LR of 16.8/0.07.
Recommended by: Anand Swaminathan
---

Maruyama T, et al. A new strategy for healthcare-associated pneumonia: a 2-year prospective mulitcenter cohort study using risk factors for multidrug-resistant pathogens to select initial empiric therapy. Clin Infect Dis 2013;57(10):1373-83. PMID 23999080
Add atypical coverage with a macrolide or respiratory fluoroquinolone for HCAP patients who have been in the community for any length of time.
Recommended by: Bryan Hayes
Read More: Down-Titrating Antibiotics for HCAP
---

Nakao JH, Jafri FN, Shah K, Newman DH. Jolt accentuation of headache and other clinical signs: poor predictors of meningitis in adults. Am J Emerg Med 2014 Jan;32(1):24-8. PMID 24139448
The jolt accentuation test is neither sensitive nor specific for the diagnosis of meningitis in adults. Unfortunately the authors did not mention how the jolt accentuation test performed in the 3 cases of bacterial meningitis diagnosed in this cohort
Recommended by: Rory Spiegel
---

Berger E, Saunders N, Wang L, Friedman JN. Sickle cell disease in children: differentiating osteomyelitis from vaso-occlusive crisis. Arch Pediatr Adolesc Med. 2009 Mar;163(3):251-5. PubMed PMID: 19255393
Kids with sickle cell disease often present with bone pain. The question is, is this a typical pain crisis or is it more ominous – what can point me towards a diagnosis of Osteomyelitis?
Recommended by: Sean Fox
Read More:  Osteomyelitis in Kids
---

Reade, Michael, Finfer, Simon. Sedation and Delirium in the Intensive Care Unit. New England Journal of Medicine. January 30, 2014, 370; 5: 444-54. PMID: 24476433
Nice Review. Best outcomes in mechanical ventilation patients achieved with pain control, short acting sedatives, monitoring depth sedation with a scale, and prevention and treatment of delirium. Treating pain and decreasing use of long acting sedatives translates into shorter ICU stays and days on mechanical ventilation.
Recommended by: Nilesh Patel
---

Ferayorni A, Yniguez R, Bryson M, Bulloch B. Needle-free jet injection of lidocaine for local anesthesia during lumbar puncture: a randomized controlled trial. Pediatr Emerg Care. 2012 Jul;28(7):687-90. PMID: 22743744
Generally, we do a terrible job of providing analgesia for neonates that we perform LPs on. Here is something to consider the next time you do an LP on a neonate – a needle-free lidocaine injection.
Recommended by: Sean Fox
Read More:  Neonatal Analgesia
---

Friedman LS, et al. The association between U.S. Poison Center assistance and length of stay and hospital charges. Clin Toxicol 2014;52:198-206. PMID: 24580060
Poison center assistance reduced hospital stays by half a day and decreased overall hospital charges in the most expensive overdose group to treat
Recommended by: : Bryan Hayes
---

Callaway CW, Schmicker RH, Brown SP, Albrich JM, Andrusiek DL, Aufderheide TP, Christenson J, Daya MR, Falconer D, Husa RD, Idris AH, Ornato JP, Rac VE, Rea TD, Rittenberger JC, Sears G, Stiell IG; ROC Investigators. Early coronary angiography and induced hypothermia are associated with survival and functional recovery after out-of-hospital cardiac arrest. Resuscitation. 2014 Jan 8. PMID: 24412161
Further evidence to support sending OHCA survivors for PCI.
Recommended by: Jeremy Fried
---

Kakeya H, Seki M, Izumikawa K, Kosai K, Morinaga Y, Kurihara S, Nakamura S, Imamura Y, Miyazaki T, Tsukamoto M, Yanagihara K, Tashiro T, Kohno S. Efficacy of combination therapy with oseltamivir phosphate and azithromycin for influenza: a multicenter, open-label, randomized study. PLoS One. 2014 Mar 14;9(3):e91293. PMID: 24632748
Someone at Pfizer must have asked: "Why don't we study the effectiveness of oseltamivir with versus without azithromycin for viral influenza and data dredge a bunch of insignificant inflammatory markers?" So they did – and this is the result. So many wrongs do not make a right.
Recommended by: Brent Thoma
---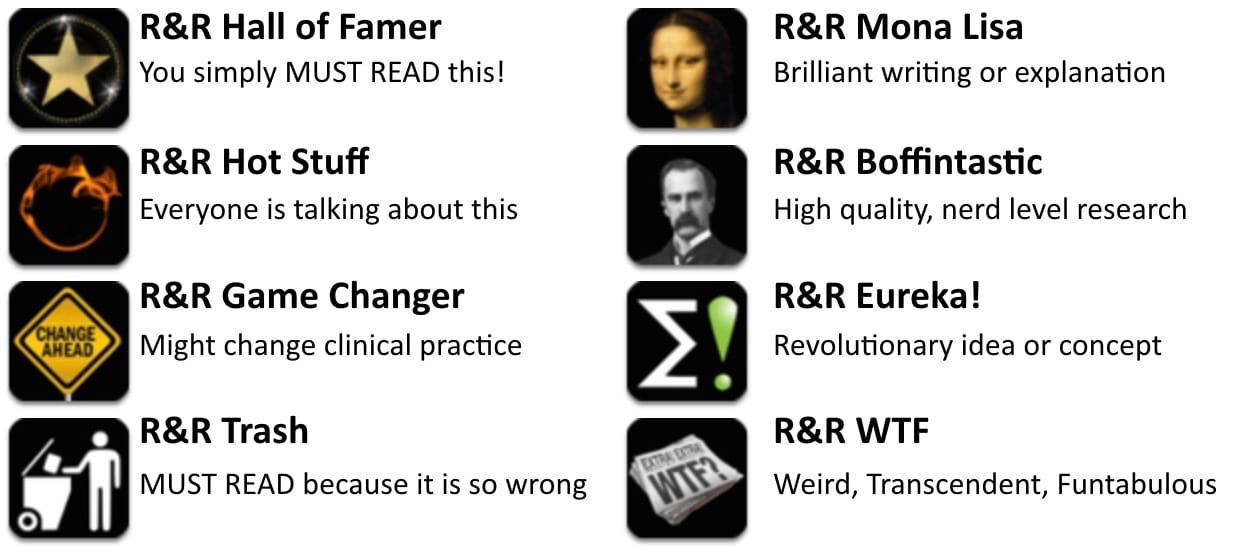 New Jersey Emergency Physician with academic focus on resident education and critical care in the ED. Strong supporter of FOAMed and its role in cutting down knowledge translation.
| Read more posts | @EMSwami |