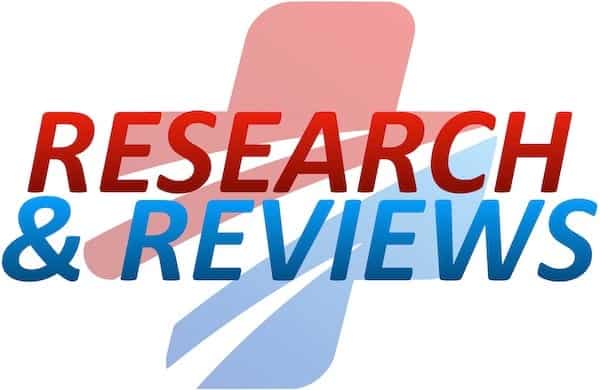 Welcome to the 35th edition of Research and Reviews in the Fastlane. R&R in the Fastlane is a free resource that harnesses the power of social media to allow some of the best and brightest emergency medicine and critical care clinicians from all over the world tell us what they think is worth reading from the published literature.
This edition contains 10 recommended reads. The R&R Editorial Team includes Jeremy Fried, Nudrat Rashid, Soren Rudolph, Anand Swaminathan and, of course, Chris Nickson. Find more R&R in the Fastlane reviews in the : Overview; Archives and Contributors
---
This Edition's R&R Hall of Famer

Egerton-Warburton D et al. Antiemetic Use for Nausea and Vomiting in Adult Emergency Department Patients: Randomized Controlled Trial Comparing Ondansetron, Metoclopramide, and Placebo. Ann Emerg Med 2014 ePub PubMed ID: 24818542
RDCT of 258 patients comparing ondansetron to metaclopraminde to placebo for ED patients with nausea found no significant difference in nausea scores. This study suggests that antiemetics are not nearly as potent as widely believed. These drugs have been shown to be effective in preventing nausea (i.e. pretreatment for chemo) but it's appears that the mechanism for halting nausea is different than that for preventing it.
Recommended by: Anand Swaminathan
Read More: Nausea? We've Got Placebo for That
---

Kew KM, Kirtchuk L, Michell C. Intravenous magnesium sulfate for treating adults with acute asthma in the emergency department. Cochrane Database Syst Rev. 2014 May 28;5 PubMed ID: 24865567
This Cochrane Review concludes that intravenous magnesium sulfate (1.2-2 grams), when administered in conjunction with standard asthma treatments to adults, prevents 7 hospital admissions per 100 treated (Odds ratio 0.75, 95% CI 0.60- 0.92). The Cochrane group calls for researchers looking at magnesium in asthma to better define baseline severity so that recommendations for drug administration based on severity can be made.
Recommended by: Lauren Westafer
---

Hui CM, Tsui BC. Sublingual ultrasound as an assessment method for predicting difficult intubation: a pilot study. Anaes 2014; 69(4):314-9. PubMed ID: 24641637
Predicting the challenging airway is difficult in spite of the presence of multiple assessment tools. In this study, sublingual ultrasound was used in 100 elective operative patients to assess the airway. The inability to visualize the hyoid bone on sublingual ultrasound was highly predictive of a challenging airway (+ LR = 21.6). The study was performed in elective airway cases so application to emergent airways is limited.
Recommended by: Anand Swaminathan
---

Chamberlain JM, Okada P, Holsti M, et al. Lorazepam vs Diazepam for Pediatric Status Epilepticus: A Randomized Clinical Trial. JAMA. 2014;311(16):1652-1660. PubMed ID: 24756515
Our continued vacillations in the definition of SE have led to a much more benign disease process than the status of our forefathers. Chamberlain et al demonstrated that with today's broad spectrum of status the choice of your first line benzodiazepine matters very little. Whether this is because of the equal efficacy of the various medications or the fact that in most cases the seizures will resolve no matter what treatment is given, Without a true placebo group it is hard to say. Prior studies have shown IM midazolam to be equivalent to IV lorazepam begging the question of why start an IV at all in these patients?
Recommended by: Rory Spiegel, Anand Swaminathan
Read more: The Adventure of the Dancing Man
---

Peterson D et al. Predictors of Failure of Empiric Outpatient Antibiotic Therapy in Emergency Department Patients With Uncomplicated Cellulitis. Acad Emerg Med 2014; 21(5):526-531 PubMed ID: 24842503
If you're trying to decide which cellulitis patients might need IV antibiotics and/or a brief observation period, this study provides 5 clinical findings that may predict failure of outpatient therapy. The presence of fever, chronic leg ulcers, chronic edema or lymphedema, prior cellulitis at the same location and cellulitis at a surgical wound site were predictors of failed outpatient oral antibiotic therapy.
Recommended by: Bryan Hayes, Anand Swaminathan
---

Herring AH et al. Like a virgin (mother): analysis of data from a longitudinal, US population representative sample survey. BMJ 2013; 347:f7102 PubMed ID: 3898165
In this survey study, 45 women (out of 7870) or 0.5% of women reported at least 1 virgin pregnancy. This is surprising as the anecdotal number is far higher.
Recommended by: Jeremy Fried
---

SAVE-J Study Group. Extracorporeal cardiopulmonary resuscitation versus conventional cardiopulmonary resuscitation in adults with out-of-hospital cardiac arrest: A prospective observational study.Resuscitation. 2014;85(6):762-8. PubMed ID: 24530251
This prospective study from Japan demonstrates favorable neurologic outcome at both 1 and 6 months after OHCA with VF/VT refractory to standard prehospital CPR when using eCPR with ECMO vs standard CPR. The difference in outcomes were both in the per protocol and intention to treat analysis. Early results are promising but as ED ECMO becomes more of a reality, randomized studies will be needed to prove a benefit for this resource intense intervention.
Recommended by: Søren Rudolph
---

Christiaans SC, Duhachek-Stapelman AL, Russell RT, Lisco SJ, Kerby JD, Pittet JF. Coagulopathy after severe pediatric trauma. Shock 2014 Jun;41(6):476-90. PubMed ID: 24569507
Great review of the current literature on the potential mechanisms of coagulopathy after pediatric trauma and the role of rapid diagnostic tests for early identification of coagulopathy. The article also reviews options for treating coagulopathy in pediatric trauma patients.
Recommended by: Søren Rudolph
---

Bosson N et al.Re-examining outcomes after unsuccessful out of hospital resuscitation in the era of field termination of resuscitation guidelines and regionalized post-resuscitation care. Resuscitation 2014 ePub PubMed ID: 24735728
This article looked at 105 patients with OHCA who did not achieve ROSC in the field but were transported to hospital and had ROSC in the ED. 21 of these patients (20%) survived to hospital discharge and 13% survived with a good neurologic outcome. The authors argue that failure of out-of-hospital ROSC does not preclude a good neurological outcome. However, these results are not useful because we are not given the denominator of how many patients were transported without ROSC. Without this number, it is impossible to calculate the true rate of ROSC and RONF. Prior articles have shown dismal RONF in patients who do not achieve ROSC in the field (0.49%).
Recommended by: Anand Swaminathan
---

The National Heart, Lung, and Blood Institute ARDS Clinical Trials Network. Rosuvastatin for sepsis-associated acute respiratory distress syndrome. NEJM 2014; 370(23):2191-2000. PubMed ID: 24835849
Statins were thought to modulate the inflammatory response and previous observational studies in sepsis had shown some beneficial effect. This well designed RCT has laid this issue to rest. It was stopped early due to lack of benefit and suggests that Rosuvastatin may contribute to hepatic and renal organ dysfunction.
Recommended by: Nudrat Rashid
---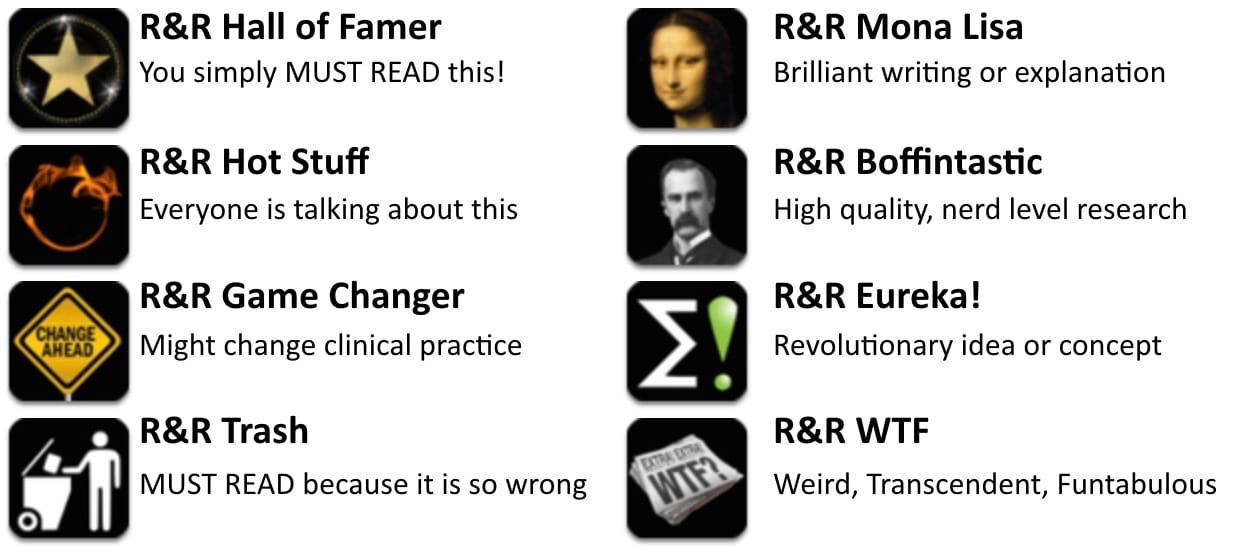 New Jersey Emergency Physician with academic focus on resident education and critical care in the ED. Strong supporter of FOAMed and its role in cutting down knowledge translation.
| Read more posts | @EMSwami |