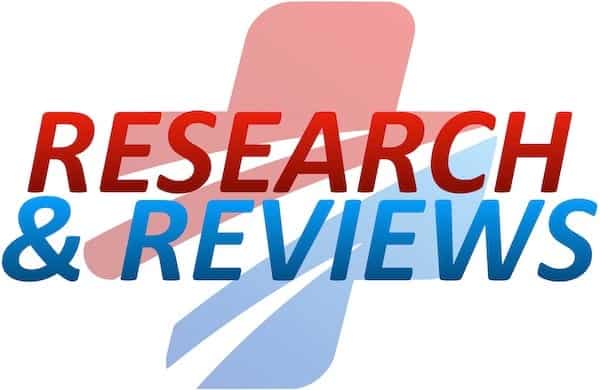 Welcome to the 47th edition of Research and Reviews in the Fastlane. R&R in the Fastlane is a free resource that harnesses the power of social media to allow some of the best and brightest emergency medicine and critical care clinicians from all over the world tell us what they think is worth reading from the published literature.
This edition contains 10 recommended reads. The R&R Editorial Team includes Jeremy Fried, Nudrat Rashid, Soren Rudolph, Anand Swaminathan and, of course, Chris Nickson. Find more R&R in the Fastlane reviews in the : Overview; Archives and Contributors
---
This Edition's R&R Hall of Famer

Ferrer R et al. Empiric antibiotic treatment reduces mortality in severe sepsis and septic shock from the first hour: results from a guideline-based performance improvement program. Crit Care Med 2014; 42: 1749-55. PMID: 24717459
This retrospective analysis of prospective surviving sepsis data of patients admitted to the ICU with severe sepsis found that delays in antibiotic administration resulted in a concomitant increase in hospital mortality. Though the results are compelling with a linear relationship between time to administration and hospital mortality discovered it is key to interpret this study with caution as the data are uncontrolled for the antibiotic administration to time metric primarily studied by this paper. Multiple potential confounders exist that might account for the observed relationship that should be studied prospectively. In the meantime it makes reasonable sense to administer antibiotics as soon as possible after the actual discovery of real sepsis.
Recommended by: William Paolo
---

Viccellio P et al. Patients overwhelmingly prefer inpatient boarding to emergency department boarding. J Emerg Med. 2013; 45(6):942-6. PMID: 24063879

From the category of "you really had to study this to prove it?!?"Turns out when awaiting a real bed in the hospital patients would much rather do this in the hallway of a hospital ward rather than the hallway of the ED. One can only imagine this is because you're much less likely to be coughed/urinated/vomited on in the ward than the ED.Of note this is written by Peter Vicellio, the chap who came up with the full capacity protocols that spread crowding across the hospital instead of locating it all in the ED
Recommended by: Andy Neil
---

Tester DJ et al. Unexplained drownings and the cardiac channelopathies: a molecular autopsy series. Mayo Clin Proc. 2011;86(10):941-7. PMID: 21964171
This is interesting! Consider the possibility of Prolonged QTc in the patient presenting with a submersion injury… ask about family history of sudden death or other submersion events.
Recommended by: Sean Fox
Read More: Prolonged QTc and Submersion Injury (Sean Fox)
---

Wulf NR, Matuszewski KA. Sulfonamide cross-reactivity: is there evidence to support broad cross-allergenicity? Am J Health Syst Pharm. 2013 Sep 1;70(17):1483-94. PMID: 23943179
Traditional teaching cautions of allergic cross-reactivity of non-antibiotic sulfa containing drugs (acetazolamide, furosemide) in patients allergic to sulfonamides. This review of over 50 years of literature and manufacturer data found a whopping 9 case reports, none of which were confirmed with testing. Yet another medical myth, propagated in classrooms and many computerized provider entry programs, busted.
Recommended by: Lauren Westafer
---

Tanaka LM et al. Early sedation and clinical outcomes of mechanically ventilated patients: a prospective multicenter cohort study. Crit Care 2014; 18(4): R156. PMID: 25047960
Further evidence that early sedation depth is associated with worse outcomes in patients. This multi center study found it to be an independent predictor of in hospital mortality, although complicated by multiple issues, such as the increased use of benzos and sicker patients in the deep sedation group. Although not definitive, it does make sense to limit ourselves to lighter sedation in patients when able.
Recommended by: Jeremy Fried
---

Dhanani S et al. Vital Signs After Cardiac Arrest Following Withdrawal of Life-Sustaining Therapy: A Multicenter Prospective Observational Study. Crit Care Med. 2014 [Epub ahead of print] PMID: 24810533
The Canadians and the French run great trials. This one is Canadian and is essentially a feasibility study looking at recording continuous physiological data before and after the determination of death to explore "Lazarus" fears in the setting of withdrawl of life-sustaining support in anticipation of proceeding to DCD.A small trial, but if a recordable BP failed to reappear by 90 seconds after the determination of death, it didn't return at all. And in the 4 cases where a recordable BP was detected it was transient and of no longer duration than 3 minutes.
Recommended by: Matt MacPartlin
---

Archer JR et al. Trend analysis of anonymised pooled urine from portable street urinals in central London identifies variation in the use of novel psychoactive substances. Clin Toxicol (Phila). 2014 Mar;52(3):160-5. PMID: 24506433
In this study, the research team collected pooled urine (read many people used the urinal they collected from) from a popular nightclub area in London and analyzed the specimens for the presence of illicit drug compounds. The goal was to determine whether this method could be used to track patterns and monitor trends in recreational drug use.
Recommended by: Anand Swaminathan
---

Holley A et al. Frozen blood products: clinically effective and potentially ideal for remote Australia. Anaesth Intensive Care 2013; 41(1): 10-19. PMID: 23362885
An exploration of the feasibilty of cryopreservation to extend the shelf life and facilitate the transport of blood products, while minimising post-thawing complications. Particularly relevant for remote and regional centres facing the challenge of occasional need for massive blood transfusion.
Recommended by: Matt MacPartlin
---

Hindman BJ et al. Intubation Biomechanics: Laryngoscope Force and Cervical Spine Motion during Intubation with Macintosh and Airtraq Laryngoscopes. Anesthesiology. 2014; 121(2):260-71. PMID: 24739996
Interesting and technical analysis of laryngoscope force comparing Mac 3 to Airtraq in the OR. To be honest, this study is essentially a small OR "bench research" study, but they raise an interesting question, finding "the relationship between laryngoscope force and cervical spine motion is nonlinear," so "cervical spine motion during endotracheal intubation is not directly proportional to force" and therefore "low-force laryngoscopes cannot be assumed to result in proportionally low cervical spine motion."Basically, this questions the idea that we can be "gentle" during laryngscopy to minimize c-spine movement.I certainly classify this as "hypothesis generating" (at best). We certainly wouldn't want to change practice based on a lab study of 14 healthy OR subjects (or 9 female sheep).
Recommended by: Taylor Zhou
---

Shaw AB. Acts of commission, omission, and demission or pulling the plug. J R Soc Med. 1995 Jan;88(1):18-9. PubMed PMID: 7884762; PubMed Central PMID: 1295067
I stumbled across this 1995 paper recently. It is a brief, cogent discussion of why withdrawal of care is ethically and legally correct when a life of value is no longer realistic for the patient.
Recommended by: Chris Nickson
---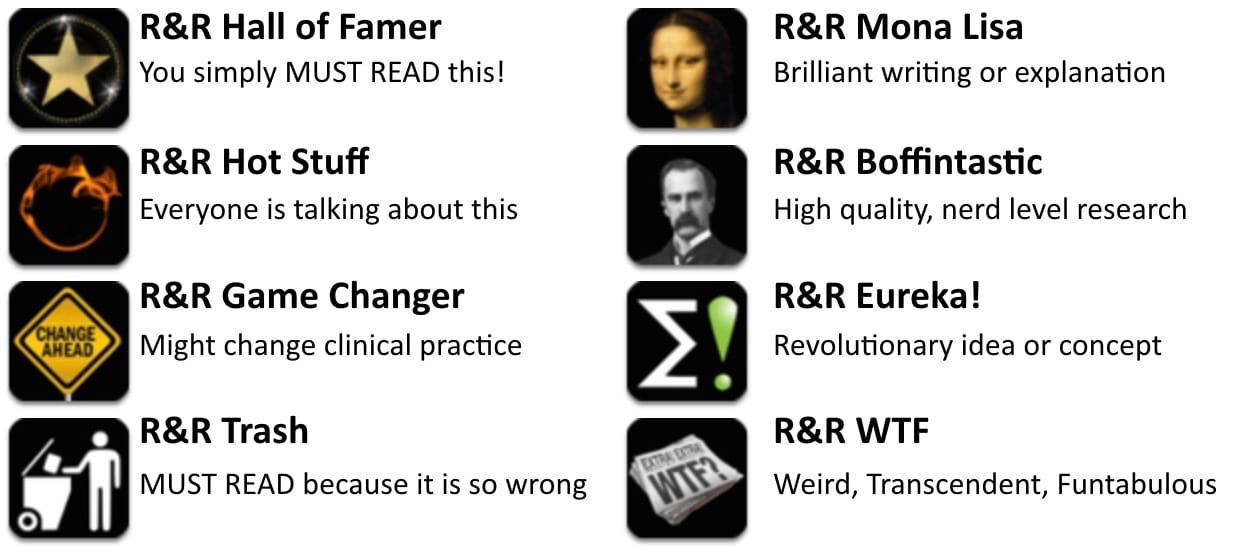 New Jersey Emergency Physician with academic focus on resident education and critical care in the ED. Strong supporter of FOAMed and its role in cutting down knowledge translation.
| Read more posts | @EMSwami |