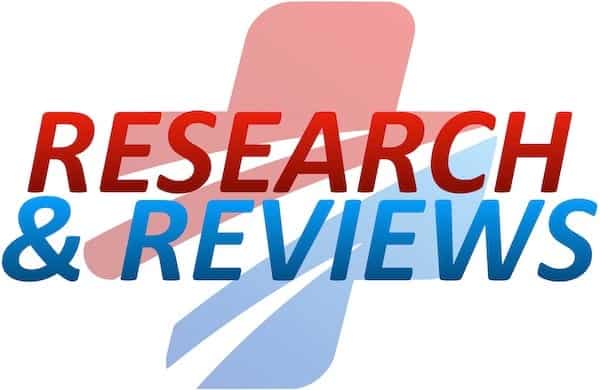 Welcome to the 63rd edition of Research and Reviews in the Fastlane. R&R in the Fastlane is a free resource that harnesses the power of social media to allow some of the best and brightest emergency medicine and critical care clinicians from all over the world tell us what they think is worth reading from the published literature.
This edition contains 9 recommended reads. The R&R Editorial Team includes Jeremy Fried, Nudrat Rashid, Soren Rudolph, Anand Swaminathan and, of course, Chris Nickson. Find more R&R in the Fastlane reviews in the : Overview; Archives and Contributors
---
This Edition's R&R Hall of Famer

Pelaccia T et al. How and when do expert emergency physicians generate and evaluate diagnostic hypotheses? A qualitative study using head-mounted video cued-recall interviews. Ann Emerg Med 2014; 64(6):575-85. PMID: 24882662
It's critical that we investigate and learn more about the way clinicians reason through diagnoses. This article explores this topic through video recorded patient encounters and physician interviews. They find that 25% of diagnoses are reached prior to seeing the patient and highlight ways that senior clinicians strive to avoid premature closure. More interesting than their findings is the way their discussion highlights how little we know on this subject. An accompanying editorial makes a call for more research into the area.
Recommended by: Anand Swaminathan
---

Lendrem BA, Lendrem DW. The Darwin Awards: sex differences in idiotic behaviour. BMJ 2014. PMID: 25500113
These authors examined confirmed winners of the Darwin Award (ex: shooting oneself in the head with a spy pen to prove it's real) over a 20 year period to test the "Male Idiot Theory" (MIT). The MIT states that "many of the differences in risk seeking behaviour, Emergency Department admissions, and mortality may be explained by the observation that men are idiots and idiots do stupid things." Males made up 88.7% of the award winners (n=282). This is clearly "silly science" but seems to associate increased risk taking amongst men.
Recommended by: Lauren Westafer
---

Sanghavi P et al. Outcomes After Out-of-Hospital Cardiac Arrest Treated by Basic vs Advanced Life Support. JAMA Intern Med. 2014. PMID:25419698
In a billing database review, with imputed functional status, out-of-hospital arrest resuscitated with BLS demonstrated superiority to ALS. Again, "Less is More".
Recommended by: Ryan Radecki
Read More: BLS is More (Emergency Medicine Literature of Note)
---

Seifter JL. Integration of acid-base and electrolyte disorders. NEJM. 2014 Nov 6;371(19):1821-31. PMID: 25372090
This is an excellent review article that incorporates insights and examples from the bicarbonate-centered approach and the strong ion theory. A must read for anyone looking after critically ill patients!
Recommended by: Sa'ad Lahri
---

Bakker OJ et al. Early versus On-Demand Nasoenteric Tube Feeding in Acute Pancreatitis. NEJM. 2014;371(21):1983-1993. PMID: 25409371
In 2010 Cochrane published a meta-analysis of 348 patients suggesting that early utilization of nasoenteric feeding when compared to TPN in patients with severe pancreatitis led to a reduced rate of infections and decreased mortality. Though early nasoenteric feeding seems to produce improved outcomes over TPN no one ever examined this force feeding technique compared to early starvation followed by regular diet as tolerated.
Authors randomized 208 patients to either early nasoenteric feeding or starvation followed by regular diet at 72 hours. No difference was found in the rate of major infection or death between the groups. Though 31% of the patients in the delayed oral intake group required placement of feeding tubes at 72 hours, the majority of the group tolerated oral feeds.
Not definitive but lets not rush to choking our patients with nasoenteric feeding tubes.
Recommended by: Rory Spiegel
---

Brainard A et al. A Randomized Trial on Subject Tolerance and the Adverse Effects Associated With Higher- vs Lower-Flow Oxygen Through a Standard Nasal Cannula. Ann Emerg Med 2014. PMID: 25458980
Although hard to believe, there are still some detractors of NODESAT and one of the arguments is the potential of high-flow oxygen through a nasal cannula to create discomfort and adverse events. This study was made in healthy volunteers crossing over 10′ of 6L NC and then 15L NC. There was more discomfort while at 15L compared with 6L but resolved quickly after termination. There were no adverse outcomes.
Recommended by: Daniel Cabrera
---

Perkins GD et al. Mechanical versus manual chest compression for out-of-hospital cardiac arrest (PARAMEDIC): a pragmatic, cluster randomised controlled trial. Lancet 2014. PMID: 25467566
It makes intuitive sense that mechanical CPR devices would provide superior resuscitation in cardiac arrest to manual CPR. A number of studies, however (i.e. the LINC trial – http://www.ncbi.nlm.nih.gov/pubmed/24240611) have not shown a patient centered outcome benefit. The PARAMEDIC trial is another negative trial for mechanical CPR devices. It is unclear why the devices haven't shown benefit but delay to first delivery of defibrillation may be at the heart of the matter. However, a number of critical care leaders have posited that these devices may give the advantage to the provider of off-loading the mindless task of compressions allowing the clinician to focus instead of potentially life-saving interventions. In particular, there may be a role for these devices in resource strapped (read single physician) settings and in ECMO centers. Before we invest millions of dollars in these devices, however, some benefit needs to be demonstrated.
Recommended by: Anand Swaminathan
Read More: m-CPR Is There Still a Role? (St. Emlyn's)
---

Gonsalves G, Stanley P. Panic, Paranoia, and Public Health – The AIDS Epidemic's Lessons for Ebola. NEJM 2014. PIMD: 25372947
Excellent editorial from two AIDS activists looking at our response to the current Ebola pandemic through the lens of living through the initial AIDS panic. There are obvious parallels in the media and public's reaction and this editorial serves as a reminder to be careful we don't allow hysteria to carry the day as we deal with this difficult disease. In the words of the authors, "We all have to become activists if we are to protect the public health from being used as a tool to serve primarily political purposes, as it has been over the past few weeks in the United States."
Recommended by: Jeremy Fried
---

Williams CM et al. Efficacy of paracetamol for acute low-back pain: a double-blind, randomised controlled trial. Lancet. 2014; 384(9954): 1586-96. PMID: 25064594
Paracetamol/acetaminophen is one of the most prescribed medications for low back pain analgesia. This paper aims to study the efficacy of paracetamol for low back pain recovery. There was no difference in recovery times between the different arms but this is a questionable endpoint as the drug is typically prescribed to relieve pain not necessarily to cut recovery time. For the foreseeable time I think we should keep using paracetamol for back pain.
Recommended by: Daniel Cabrera
---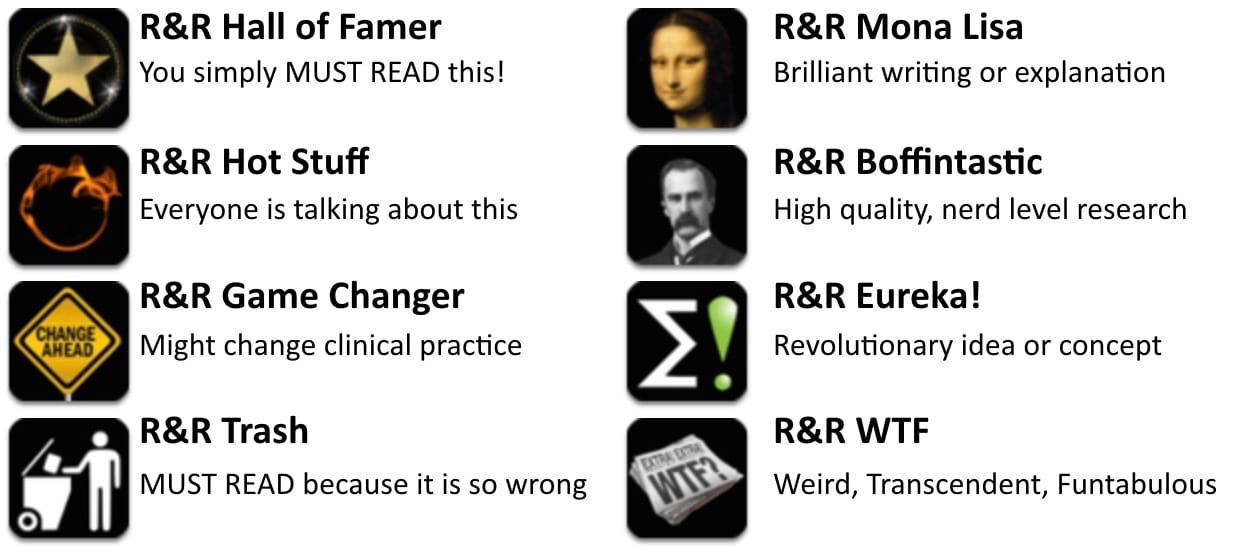 New Jersey Emergency Physician with academic focus on resident education and critical care in the ED. Strong supporter of FOAMed and its role in cutting down knowledge translation.
| Read more posts | @EMSwami |