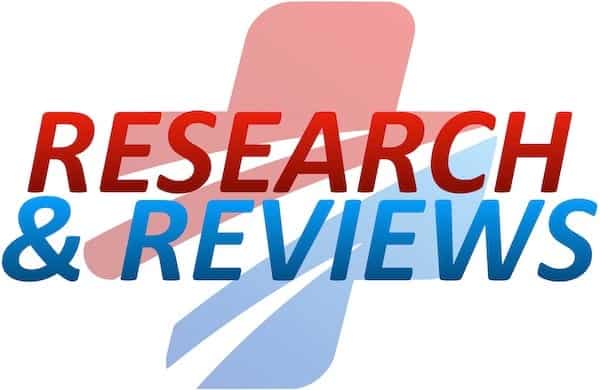 Welcome to the 64th edition of Research and Reviews in the Fastlane. R&R in the Fastlane is a free resource that harnesses the power of social media to allow some of the best and brightest emergency medicine and critical care clinicians from all over the world tell us what they think is worth reading from the published literature.
This edition contains 10 recommended reads. The R&R Editorial Team includes Jeremy Fried, Nudrat Rashid, Soren Rudolph, Anand Swaminathan and, of course, Chris Nickson. Find more R&R in the Fastlane reviews in the : Overview; Archives and Contributors
---
This Edition's R&R Hall of Famer

Panesar SS et al. Errors in the management of cardiac arrests: An observational study of patient safety incidents in England. Resuscitation. 2014;85(12):1759-1763. PMID: 25449347
This is a retrospective review of a national patient safety database in England looking at cognitive and systems errors that occurred during cardiac arrest resuscitations.
The most common missteps included indecisiveness by senior clinicians, lack of recognition of deteriorating patients, and equipment deficits (equipment failure; missing or unavailable vital equipment; wrong equipment; and a lack of access to the resuscitation location)
Bottom line: The results of this review point out the continued, significant impact of human factors that occur during resuscitations. Also, the second most frequent error involves lack of equipment preparation & availability. This underscores the importance of meticulously checking your resuscitation room to make sure all your equipment is ready.
Recommended by: John Greenwood
---

Berkhemer OA et al. A Randomized Trial of Intraarterial Treatment for Acute Ischemic Stroke. NEJM 2014. PMID: 25517348
Published in the NEJM with all the fan fair that only the medical industry could provide, MR CLEAN marks the first successful demonstrated of interventional therapy for acute ischemic stroke. In direct contrast to IMS-3, SYNTHESIS and MR RESCUE, MR CLEAN is a significantly positive trial demonstrating success in their primary outcome, improved neurological outcomes at 90 days with an adjusted odds ratio of 1.67. why MR CLEAN was positive when the 3 trials which came before were negative is still unclear. Though it may be simply due to better equipment and faster recanulization times it may just as likely be due to the placebo group performing so poorly. Additional trials confirming these results are required before excepting this as a beneficial therapy
Recommended by: Rory Spiegel
Read More: MR CLEAN & the New Golden Age (Emergency Medicine Literature Note), A Secondary Examination of the Adventure of the Cardboard Box-Addendum (EM Nerd) and Intra-arterial Treatment for Stroke (St. Emlyn's)
---

Paciaroni M et al. Intravenous thrombolysis or endovascular therapy for acute ischemic stroke associated with cervical internal carotid artery occlusion: the ICARO-3 study. J Neurol. 2014. PMID: 25451851
The ICARO-3 study is a real-world observational study of effectiveness of intra-arterial therapy for proximal internal carotid artery occlusions. The study authors showed no benefit for the primary outcome at 90 days and a marked increase in intracranial bleeding (37% vs. 17.3%) and fatal intracranial hemorrhage (6% vs. 2.2%).
Despite the positive outcomes for intra-arterial management in the MR CLEAN study, we should continue to be skeptical of this management approach.
Recommended by: Anand Swaminathan
Read More: Endovascular Therapy, Unproven Efficacy, Unproven Effectiveness (Emergency Medicine Literature of Note)
---

Munde A et al. Lactate clearance as a marker of mortality in pediatric intensive care unit. Indian Pediatr. 2014 Jul;51(7):565-7. PMID: 25031136
Lactate Levels are becoming ubiquitous… even in the Peds ED. Are they really useful though? Well, that is still debatable, but there is evidence that serial measures may be helpful in guiding resuscitation.
Recommended by:  Sean Fox
Read More: Lactate Level in Kids (Pediatric EM Morsels)
---

Walker GM et al. Colour of bile vomiting in intestinal obstruction in the newborn: questionnaire study. BMJ 2006; 332(7554):1363. PMID: 16737979
Everyone says they've been "throwing up bile" but neither patients nor physicians can agree on what that means, and they quantify it well here. I've been taught it needs to look like avocado skin to be bile; this paper simplifies it to "green = bad." Credit to Damien Roland (@Damian_Roland) for sharing.
Recommended by: Seth Trueger
---

Asimos AW et al. Out-of-Hospital Stroke Screen Accuracy in a State With an Emergency Medical Services Protocol for Routing Patients to Acute Stroke Centers. Ann Emerg Med 2014; 64(5): 509-15. PMID: 24746847
tPA in stroke believers continue to look for ways to get the drug to more patients earlier. Prehospital drug administration is being investigated to reach this end. This study showed a poor specificity (48%) for two tools in identifying stroke patients in the field speaking to the need for better tools and/or better training. A low specificity means lots of patients without disease may be treated.
Recommended by: Anand Swaminathan
---

Hamaekers AE, Henderson JJ. Equipment and strategies for emergency tracheal access in the adult patient. Anaesthesia. 2011 Dec;66 Suppl 2:65-80. PMID: 22074081
How to access the cricothyroid membrane….or not! – a great review of the literature for different ways of gaining emergency airway access via the cricothyroid membrane
Recommended by: Soren Rudolph
---

Bennett C et al. Management of pulmonary embolism: recent evidence and the new European guidelines. Eur Respir J 2014;44(6):1385-90. PMID: 25435521
This easily digestible paper reviews the European guidelines for the management of pulmonary embolism (PE). The pearls:

The clinical implication of a single subsegmental PE is unknown, but it often probably doesn't need aggressive treatment.
The FOAM world abounds with discussions of thrombolysis for intermediate risk PE (submassive) but these guidelines and this paper are far less enthusiastic given the risk of bleeding and use of a composite outcome in the PEITHO study.
Outpatient PE management, for the right patient (based on PESI/sPESI and follow up) is here.

Recommended by: Lauren Westafer
---

Sundström B et al. A pathway care model allowing low-risk patients to gain direct admission to a hospital medical ward: a pilot study on ambulance nurses and Emergency Department physicians. Scand J Trauma Resusc Emerg Med. 2014; 22(1):72. PMID: 25491889
This papers attempts to define a certain population that is sick enough to be admitted to the hospital but safe enough NOT to be assessed in the ED, i.e., direct admission. The novel thing about this "direct admission" process is that is initiated by the patient or EMS provider. The main outcomes were LOS in the ED and 30 day mortality. The LOS of the traditional treatment was just over 4 hours while the rapid-pathway group was 57 minutes.
Interestingly the mortality of the control group was 4% and the rapid group was 20%. This paper shows that a direct admission from the field was faster than the regular EM process, but associated with 5 times higher mortality. I think this shows the importance of the cognitive process of diagnosis, risk stratification and disposition that EM providers offer to the patients. Bottom line: keep doing what you are doing and don't cut corners.
Recommended by: Daniel Cabrera
---

Rowh AD et al. Lateral Canthotomy and Cantholysis: Emergency Management of Orbital Compartment Syndrome. J Emerg Med 2014. PMID: 25524455
Nice case presentation and review of an important Emergency Medicine procedure. Lateral canthotomy is a rare, but sight saving procedure we all must be familiar with and ready to perform. This brief article provides a succinct review of the technical details as well as some wonderful pictures demonstrating the procedure itself.
Recommended by: Jeremy Fried
---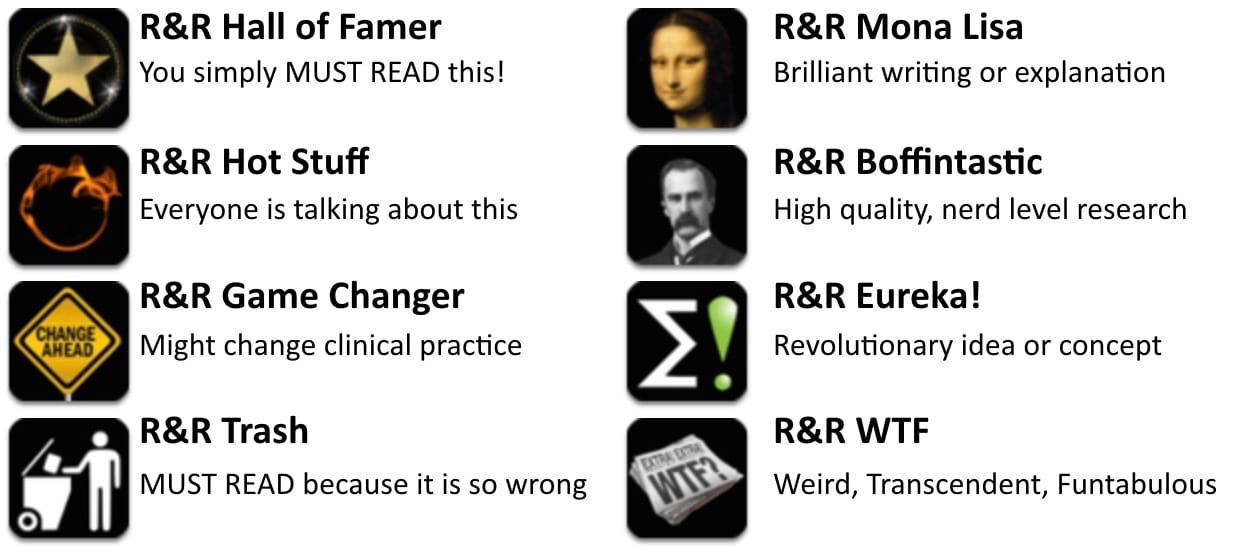 New Jersey Emergency Physician with academic focus on resident education and critical care in the ED. Strong supporter of FOAMed and its role in cutting down knowledge translation.
| Read more posts | @EMSwami |