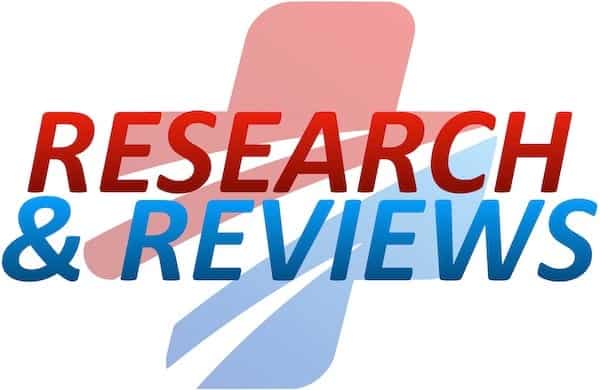 Welcome to the 79th edition of Research and Reviews in the Fastlane. R&R in the Fastlane is a free resource that harnesses the power of social media to allow some of the best and brightest emergency medicine and critical care clinicians from all over the world tell us what they think is worth reading from the published literature.
This edition contains 7 recommended reads. The R&R Editorial Team includes Jeremy Fried, Nudrat Rashid, Soren Rudolph, Anand Swaminathan and, of course, Chris Nickson. Find more R&R in the Fastlane reviews in the : Overview; Archives and Contributors
---
This Edition's R&R Hall of Famer

Hunt H et al. Thromboelastography (TEG) and rotational thromboelastometry (ROTEM) for trauma-induced coagulopathy in adult trauma patients with bleeding. Cochrane Database of Systematic Reviews 2015, Issue 2. PMID: 25686465
The use of thromboelastography (TEG) and rotational thromboelastometry (ROTEM) has became standard in many trauma systems to assess for Trauma induced coagulopathy (TIC). This systematic review searched and analyzed the current available literature about the accuracy of ROTEM/TEG to assess for TIC. Surprisingly high quality evidence is scant. None of the identified studies had as primary end-point to assess for accuracy and there are some concerns from the researchers about bias about the gold-standard. From the parameters evaluated, only clot amplitude have same relation with TCI, but with not enough power. The authors conclude that TEG/ROTEM is not ready for clinical prime-time use.
Recommended by: Daniel Cabrera
---

Barnard EB et al. Rapid sequence induction of anesthesia via the intraosseous route: a prospective observational study. Emerg Med J 2014. PMID: 24963149
Lung US has pretty impressive test characteristics for the diagnosis of Pads pneumonia.
Here is the latest metanalysis to show it works.
Recommended by: Salim Rezaie
Read More: February 2015 REBEL Cast (REBEL EM)
---

Dobson J et al. Oseltamivir treatment for influenza in adults: a meta-analysis of randomised controlled trials. Lancet 2015. PMID: 25640810
This is another Roche pharmaceutical sponsored study looking at individual patient level data to find a benefit for oseltamivir in the treatment of influenza. Overall, the MUGAS foundation (unrestricted grant from Roche) found that oseltamivir shortened symptoms of influenza by about 18 hours. This was in comparison to placebo (no supportive care with acetaminophen or NSAIDs) and came at the cost of increased nausea and vomiting.
Additionally, there was no benefit in patients with flu-like symptoms that did not have influenza based on testing. The question we have to ask is whether 18 hours of less symptoms is worth the cost of the drug, testing and the increased side effects.
Recommended by: Anand Swaminathan
---

Dayan PS et al. Headache in Traumatic Brain Injuries From Blunt Head Trauma. Pediatrics 2015;135(3): 504-12. PMID: 25647678
This is another analysis of the PECARN head injury data in which the authors look at the effects of single components of the decision aid and, in this case, it's headache. Most kids with an injury and headache did not receive CT scans and, of those who did, most with PECARN isolated headache did not have clinically significant TBI (3/209, 1.4%). With this decision aid, it seems the key is the 'observation vs CT component" and the former may often be reasonable for isolated positive findings. Recall, the vital component to all decision tools remains- clinical gestalt.
Recommended by: Lauren Westafer
---

Whitney RE, et al. Diffuse corneal abrasion after ocular exposure to laundry detergent pod. Pediatr Emerg Care. 2015; 31(2): 127-8. PMID: 25422858
Many of us are aware, or at least becoming aware, of the unique hazards that Laundry Detergent Pods can cause. For as yet poorly understood reasons, the pods can cause altered mental status and this, naturally makes us worry; however, don't be cavalier if they are alert and crying about their eye pain! These pods can lead to serious eye injuries due to their alkali contents.
Recommended by: Sean Fox
Read More: Laundry Detergent Pod Toxicity (Pediatric EM Morsels)
---

Russell JL, et al. Significant chemical burns associated with dermal exposure to laundry pod detergent. J Med Toxicol. 2014; 10(3): 292-4. PMID: 24526400
We just mentioned how the laundry detergent pods can lead to eye injuries… well, apparently they can cause dermal burns as well! Make sure you expose the patients, remove contaminated clothing, and irrigate the exposed areas!
Recommended by: Sean Fox
---

Das SK et al. Transtracheal ultrasound for verification of endotracheal tube placement: a systematic review and meta-analysis. Can J Anes 2014. PMID: 25537734
There are many techniques to confirm that an ETT is in the correct location (trachea versus esophagus): bilateral breath sounds, chest rise, chest X-ray and End Tidal CO2. This article is a meta-analysis looking at a relatively new technique: POC Ultrasound. This review found that for ED intubations, US had a sensitivity of 98% and a specificity of 94%. The question, however, should be whether this technique is faster than End Tidal CO2, which is extremely reliable.
Recommended by: Anand Swaminathan
Read More: Ultrasound for Verification of Endotracheal Tube Location (ALiEM)
---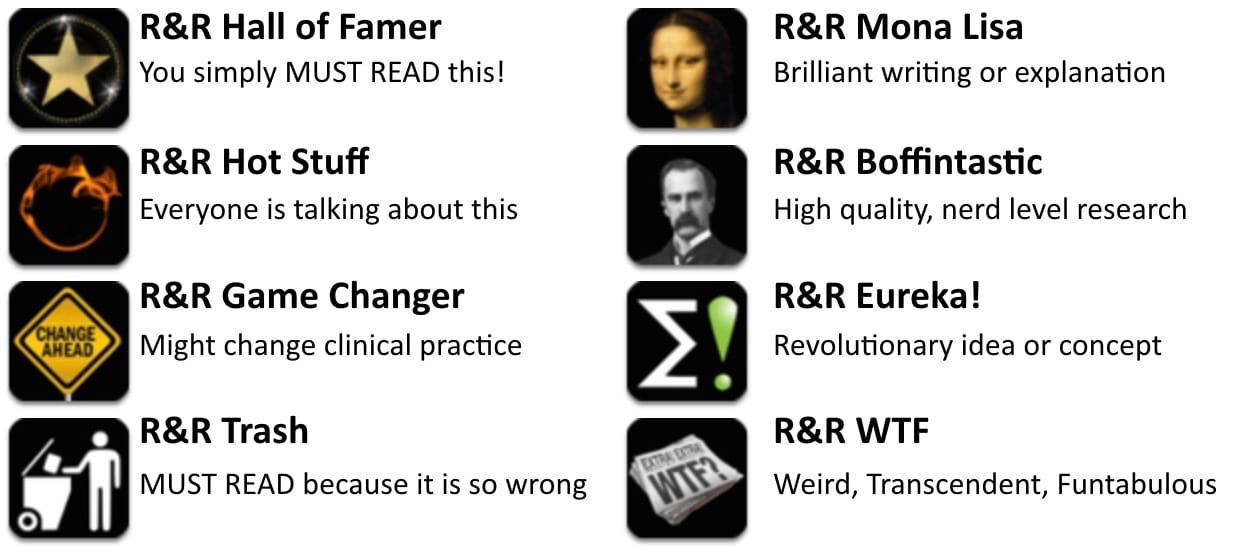 New Jersey Emergency Physician with academic focus on resident education and critical care in the ED. Strong supporter of FOAMed and its role in cutting down knowledge translation.
| Read more posts | @EMSwami |