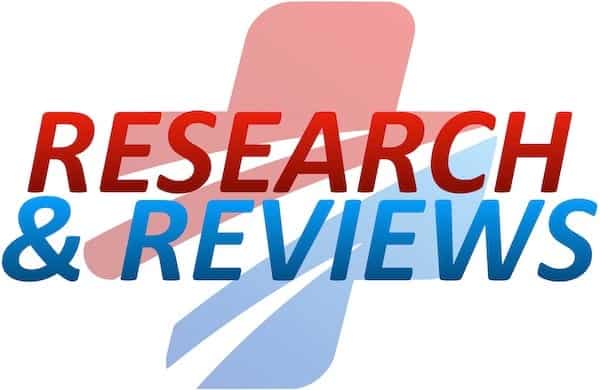 Welcome to the 80th edition of Research and Reviews in the Fastlane. R&R in the Fastlane is a free resource that harnesses the power of social media to allow some of the best and brightest emergency medicine and critical care clinicians from all over the world tell us what they think is worth reading from the published literature.
This edition contains 7 recommended reads. The R&R Editorial Team includes Jeremy Fried, Nudrat Rashid, Soren Rudolph, Anand Swaminathan and, of course, Chris Nickson. Find more R&R in the Fastlane reviews in the : Overview; Archives and Contributors
---
This Edition's R&R Hall of Famer

Potsma DF et al. Antibiotic Treatment Strategies for Community-Acquired Pneumonia in Adults. NEJM 2015; 72(14):1312-23. PMID: 25830421
Most community acquired pneumonia guidelines recommend a beta-lactam plus a macrolide or fluoroquinolone monotherapy in the treatment of non-ICU patients. But the evidence behind these recommendations is not clear. This non-inferiority study looked at the 90 day mortality rates of beta-lactam monotherapy as compared to the current recommendations, and found the monotherapy was not inferior. This study calls into question the current guidelines and will hopefully lead to more evidence-based recommendations in the future.
Recommended by: Zack Repanshek
Read More: Antibiotics for community-acquired pneumonia: Is azithromycin out? (Pulm CCM)
---

Vrablik ME et al. The diagnostic accuracy of bedside ocular ultrasonography for the diagnosis of retinal detachment: a systematic review and meta-analysis. Ann Emerg Med 2015; 65(2):199-203. PMID: 24680547
Nice meta-analysis of bedside US for retinal detachment in Annals of EM showing 97-100% sensitivity, 83-100% specificity, based on 3 small studies (201 patients). Certainly not perfect but in the right patients should be useful — can certainly make a middle-of-the-night phone call to a sleeping ophthalmologist much easier.
Recommended by: Seth Trueger
---

Marik PE. Enteral nutrition in the critically ill: myths and misconceptions. Crit Care Med. 2014;42:(4)962-9. PMID: 24296860
If a paper can make anyone interested in nutrition in the critically ill, it is this review by Dr. Paul Marik. The key, myth busting take-homes in this evidence review:

*Nutrition should be a priority in the critically ill
*Enteral nutrition is safe in patients on vasopressors.
*Gastric residuals are not a reliable indicator of aspiration risk. Studies looking at interrupting feeds with gastric residual volumes >200-250 mL vs > 400-500 mL show no difference in pneumonia/mortality.
*Ileus is not a contraindication to feeds. In ICU patients "neither the presence nor the absence of bowel sounds nor evidence of the passage of flatus or stool is required for the initiation of enteral feeding"

Recommended by: Lauren Westafer
---

Lorello GR et al. Mental practice: a simple tool to enhance team-based trauma resuscitation. Can J Emerg Med 2015. PMID: 25860822 (FREE OPEN ACCESS ARTICLE)
Can mental practice (MP) and visualization improve patient care? The authors of this study show that MP improves the performance of trainees in simulated trauma care in comparison to traditional ATLS training specifically in the realm of team dynamics. Continued research in this area is needed but MP is cheap (read: free), can be done anytime, anywhere and should be more widely used.
Recommended by: Anand Swaminathan
---

Salibi A, Barabas A. The 'pole and tent' pressure dressing. Emerg Med J 2015;32(3):254. PMID: 25239952
Who doesn't want another tool in their kit for controlling bleeding? This short letter to EMJ describes (with pictures) a "tent and pole" technique for applying point pressure while minimizing distal ischemia and venous congestion. This technique is likely most helpful in the prehospital setting where more definitive management tools may not be available.
Recommended by: Jeremy Fried
---

Ryan C et al. Clinical decisions in psychiatry should not be based on risk assessment. Australas Psychiatry 2010; 18(5): 398-403. PMID: 20863176
Risk assessment of violence / self-harm is a cornerstone of ED decision-making. But does it actual help? Can we predict risk or are the commonly used tools unable to assist us in making these often difficult decisions.
Recommended by: Casey Parker
---

Fuller BM, et al. Mechanical Ventilation And Acute Respiratory Distress Syndrome In The Emergency Department: A Multi-Center, Observational, Prospective, Cross-Sectional Study. Chest 2015. PMID: 25742126
This is a small, multicenter study of US emergency departments assessing the utilization of lung protection strategies (LPS) in ventilated patients. ARDSNet recommendations of low tidal volumes were only used in 58% of overall patients and less than 50% in patients with actual ARDS. It appears that a significant number of patients who may benefit from LPS are not receiving the intervention.
Recommended by: Daniel Cabrera
---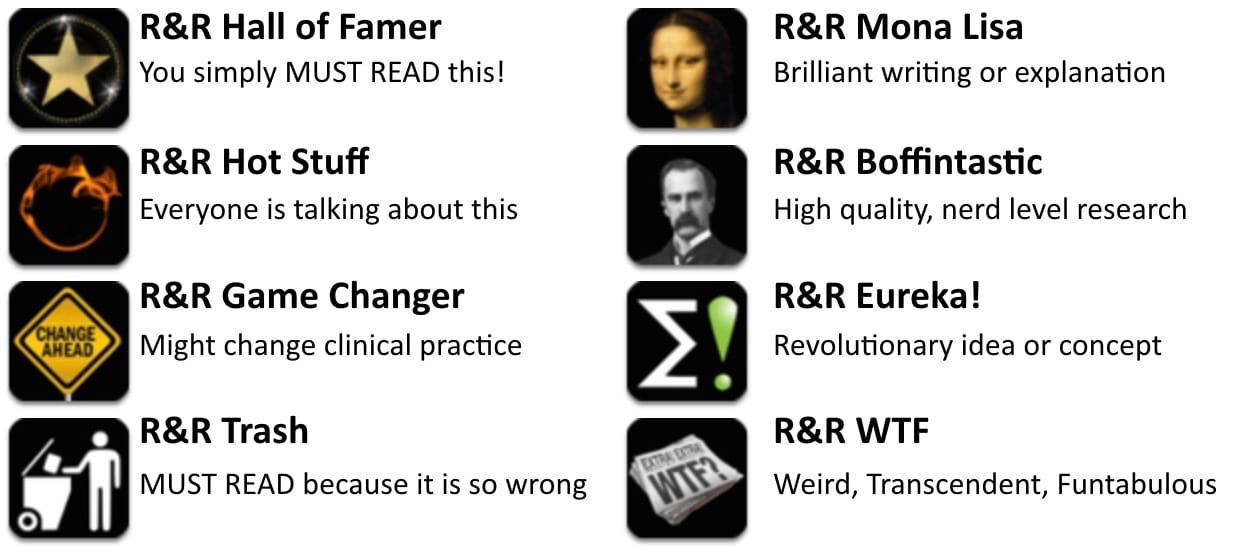 New Jersey Emergency Physician with academic focus on resident education and critical care in the ED. Strong supporter of FOAMed and its role in cutting down knowledge translation.
| Read more posts | @EMSwami |