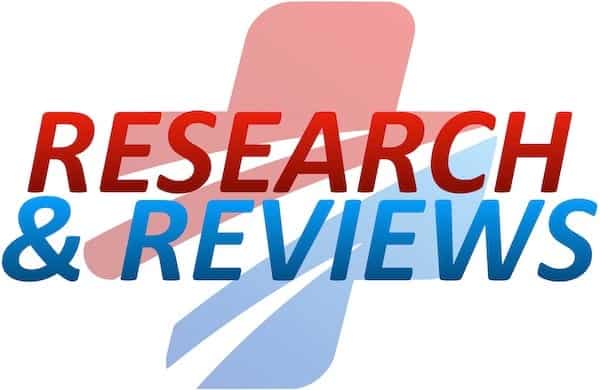 Welcome to the 94th edition of Research and Reviews in the Fastlane. R&R in the Fastlane is a free resource that harnesses the power of social media to allow some of the best and brightest emergency medicine and critical care clinicians from all over the world tell us what they think is worth reading from the published literature.
This edition contains 5 recommended reads. The R&R Editorial Team includes Jeremy Fried, Nudrat Rashid, Soren Rudolph, Anand Swaminathan and, of course, Chris Nickson. Find more R&R in the Fastlane reviews in the : Overview; Archives and Contributors
---
This Edition's R&R Hall of Famer

Landoni G et al. Mortality in Multicenter Critical Care Trials: An Analysis of Interventions With a Significant Effect. Crit Care Med 2015; 43(8):1559-68. PMID: 25821918
Although completed in 2013, a really interesting ,thought provoking and not to mention practice changing article. Although there are some issues with samples sizes and efforts to blind interventions.This article has significant implications for clinicians translating evidence into practice.
7 decreasing mortality:

Noninvasive ventilation (NIV) for specific population with acute respiratory failure
Mild hypothermia after cardiac arrest
Prone positioning
Low tidal volume ventilation in acute respiratory distress syndrome (ARDS)
Tranexamic acid in patients with or at high risk of traumatic hemorrhagic shock
Daily interruption of sedatives in critically ill patients
Albumin administration in cirrhotic patients with spontaneous bacterial peritonitis

And 8 shown to increase mortality including hydroxyethyl starch in septic shock, IV salbutamol in ARDS, Supranormal systemic oxygen delivery and intensive insulin therapy.
Recommended by: Sa'ad Lahri
---

Moler FW et al. Therapeutic hypothermia after out-of-hospital cardiac arrest in children. NEJM 2015; 372(20): 1898-908. PMID: 25913022

Therapeutic hypothermia in children did not confer a statistically significant magnitude of benefit, but it would be erroneous to offer this as proof of lack of efficacy.
Recommended by: Ryan Radecki
Read More: Chillin' Children After OHCA (EM Lit of Note)
---

Mohanta MP. Growing pains: practitioners' dilemma. Indian Pediatr 2014; 51(5):379-83. PMID: 24953579
Be careful with the child how has leg pain. Is it simply "growing pains?" This is a nice article describing the dilemma we face when jumping on that diagnosis.
Recommended by: Sean Fox
Read More: Growing Pains (Pediatric EM Morsels)
---

Jull AB et al. Honey as a topical treatment for wounds. Cochrane Database of Systematic Reviews 2015, Issue 3. PMID: 25742878

Honey has being used in the treatment of burns and lacerations for centuries. The authors performed a systematic review of randomized and semi-randomized studies using honey for the treatment of burns vs. other conventional strategies such as colloid dressings. Eleven studies including 3011 patients were analyzed. It appears that there is high-quality evidence indicating that honey is better than dressing and low-quality evidence to support that is better than silver-based products (SBP). Also there is less risk of adverse outcomes using honey than SBP. Sounds like a sweet thing to prescribe!
Recommended by: Daniel Cabrera
---

Ringh M et al. Mobile-Phone Dispatch of Laypersons for CPR in Out-of-Hospital Cardiac Arrest. NEJM 2015; 372: 2316-25. PMID: 26061836

Mobile phones are ubiquitous so why not use them to contact nearby CPR trained lay people to respond to patients with out-of-hospital cardiac arrest? This Sweedish study investigates the use of this simple technology and found that it significantly increased the number of patients who received CPR out-of-hospital from 48% to 62%. These are exactly the type of interventions we should be focused on in OHCA.
Recommended by: Anand Swaminathan
---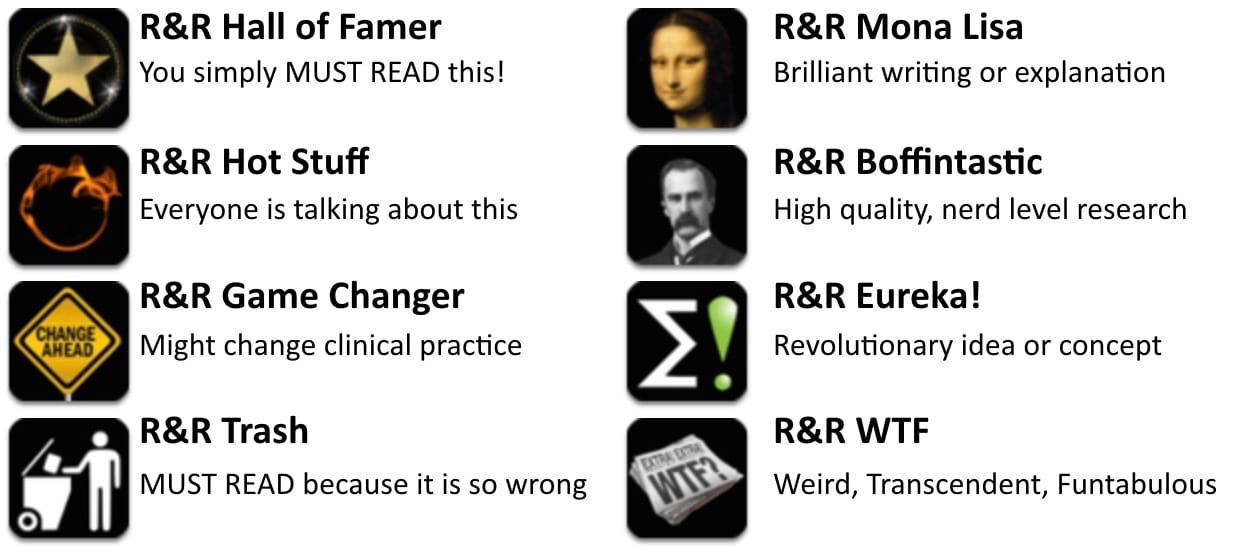 New Jersey Emergency Physician with academic focus on resident education and critical care in the ED. Strong supporter of FOAMed and its role in cutting down knowledge translation.
| Read more posts | @EMSwami |