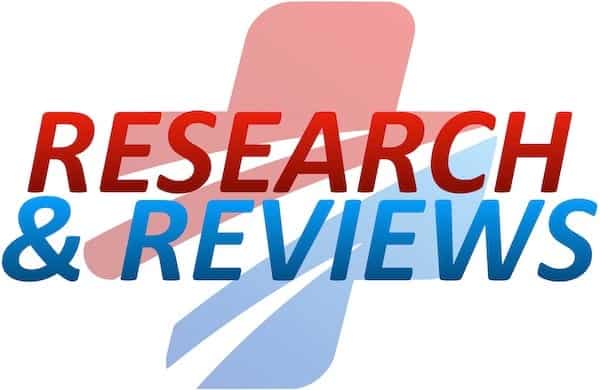 Welcome to the 113th edition of Research and Reviews in the Fastlane. R&R in the Fastlane is a free resource that harnesses the power of social media to allow some of the best and brightest emergency medicine and critical care clinicians from all over the world tell us what they think is worth reading from the published literature.
This edition contains 6 recommended reads. The R&R Editorial Team includes Jeremy Fried, Nudrat Rashid, Soren Rudolph, Anand Swaminathan and, of course, Chris Nickson. Find more R&R in the Fastlane reviews in the : Overview; Archives and Contributors
---
This Edition's R&R Hall of Famer

Nichol G et al. Trial of Continuous or Interrupted Chest Compressions during CPR. NEJM 2015; 373(23):2203-14. PMID: 26550795
30:2 is a ratio we all have burned into our brains.
This is a large randomized controlled trial of 23,711 adult patients with out of hospital cardiac arrest comparing the standard 30:2 ratio of chest compressions to rescue breaths, to continuous chest compressions at 100/min with 10 asynchronous breaths a minute.
The primary outcome of survival to hospital discharge was identical, 9.0% in the continuous chest compression group and 9.7% in the 30:2 group. Neurologically intact survival was 7.0% and 7.7% respectively. The biggest issue with the data is that everyone got extremely high quality CPR, and the compression fraction was almost identical in both groups, so it would have been difficult to demonstrate any difference.
Recommended by: Justin Morgenstern
Read More: December 2015 All Cardiology REBEL Cast (REBEL EM)
---

Navarro V et al. Prehospital treatment with levetiracetam plus clonazepam or placebo plus clonazepam in status epilepticus (SAMUKeppra): a randomised, double-blind, phase 3 trial. The Lancet Neurology 2015. PMID: 26627366
The first line treatment for seizures is benzodiazepines. Levetireacetam (keppra) is the current darling of neurologists and the drug seems to be creeping up the ladder in seizure management. Yet this RCT from the makers of levetireacetam shows that adding the drug to benzos during initial management of a seizure > 5 min (status epilepticus) is not superior to initial management with a benzo and placebo.
Recommended by: Lauren Westafer
---

Niven DJ et al. Accuracy of Peripheral Thermometers for Estimating Temperature: A Systematic Review and Meta-analysis. Ann Intern Med. 2015; 163(10): 768-77. PMID:
If your practice and testing will change based on the temperature of your patients, all peripheral routes are unreliable for detection of fever.
Recommended by: Ryan Radecki
Read More: The Thermometer Accuracy Round-Up (EM Lit of Note)
---

Dodwell ER. Osteomyelitis and septic arthritis in children: current concepts. Curr Opin Pediatr. 2013; 25(1):58-63. PMID: 23283291
The child with a limp and fever always raises concern for septic arthritis. The issue is that the evaluation of this concern can be problematic. Unfortunately, no single screening test can rule out septic arthritis. Know what your consultants think about this issue.
Recommended by: Sean Fox
Read More: Septic Arthritis (Pediatric EM Morsels)
---

Faranoff AC et al. Does This Patient With Chest Pain Have Acute Coronary Syndrome?: The Rational Clinical Examination Systematic Review. JAMA 2015; 314(18): 1955 – 65. PMID: 26547467
This is a systematic review of the accuracy of initial history, physical examination, ECG, and risk scores for predicting ACS in patients with chest pain. The highest and lowest likelihood ratios were seen with HEART Score 7 – 10 (+LR 13) and HEART Score 0 – 3 (-LR 0.20) respectively.
Recommended by: Salim Rezaie
Read More: Does My Patient with Chest Pain Have Acute Coronary Syndrome? (REBEL EM)
---

de Azevedo RP et al. Daily laxative therapy reduces organ dysfunction in mechanically ventilated patients: a phase II randomized controlled trial. Crit Care 2015. PMID: 26373705

A bowel movement a day keeps the multisystem organ dysfunction away? In this phase II trial of laxative therapy in patients who were mechanically ventilated in the ICU, that adding laxatives increased the number of defecations per day and was associated with greater improvement in SOFA score. Lactulose enemas may not make nurses happy but may lead to better patient outcomes.
Recommended by: Anand Swaminathan
---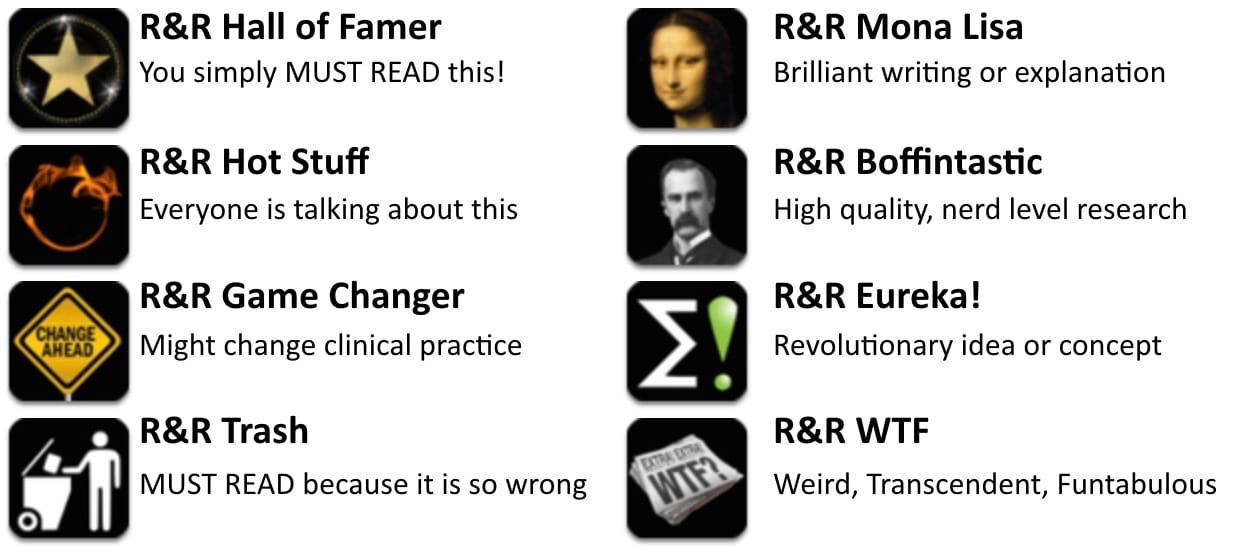 New Jersey Emergency Physician with academic focus on resident education and critical care in the ED. Strong supporter of FOAMed and its role in cutting down knowledge translation.
| Read more posts | @EMSwami |