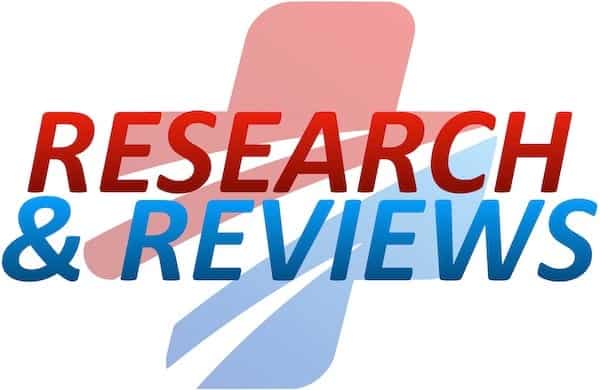 Welcome to the 129th edition of Research and Reviews in the Fastlane. R&R in the Fastlane is a free resource that harnesses the power of social media to allow some of the best and brightest emergency medicine and critical care clinicians from all over the world tell us what they think is worth reading from the published literature.
This edition contains 6 recommended reads. The R&R Editorial Team includes Jeremy Fried, Nudrat Rashid, Soren Rudolph, Anand Swaminathan and, of course, Chris Nickson. Find more R&R in the Fastlane reviews in the : Overview; Archives and Contributors
---
This Edition's R&R Hall of Famer

Butt W, MacLaren G. Concepts from paediatric extracorporeal membrane oxygenation for adult intensivists. Ann of Intensive Care 2016; 6(1):20. PMID: 26940318
If you look after ECMO patients – this is an absolute must read! Butt and McLaren distill their considerable experience and expertise in paediatric ECMO into crystal clear lessons for adult ECMO practitioners. Not just food for thought, but a feast. Just like a ward round with Warwick Butt 😉
Recommended by: Chris Nickson
---

Kirschner et al. Nomogram line crossing after acetaminophen combination product overdose. Clin Toxic. 2016. 54:40-46. PMID: 26567585
The Rumack-Matthew nomogram has been well established as a safe guideline for determining need for treatment after acute acetaminophen (APAP) overdose. The existence of line crossers, or patients that go on to have delayed "toxic" APAP levels despite initial 4-hour "non-toxic" levels, is well known but has not been associated with development of illness.
This paper documents the incidence of line crossers in patients with opioid or antihistamine coingestants, but erroneously concludes that detection of these line crossers is necessary. The development of clinical illness in these patients is not demonstrated. Widespread adoption of such practices could have significant impact on cost and length of stay in this patient population.
Recommended by: Meghan Spyres
---

Zhang Y et al. Sonographic findings predictive of the need for surgical management in pediatric patients with small bowel intussusceptions. Langenbecks Arch Surg. 2011;396(7):1035-40. PMID: 21274558
Is Small Bowel Intussusception a Big deal? Some say it is… some say that it is not. Obviously, the truth is somewhere in the middle. Often it causes no issues and is transient; however, it can also cause bowel ischemia. Wouldn't it be great to have some ultrasonographic characteristics that help to distinguish between the transient and the terrible? Well, there are. Several studies have looked at this… and this is one of them! Enjoy.
Recommended by: Sean Fox
Read More: Small Bowel Intussusception (Pediatric EM Morsels)
---

Templin C et al. . Clinical Features and Outcomes of Takotsubo (Stress) Cardiomyopathy. NEJM. 2015: 373(10):929-38. PMID: 26332547
This article is a descriptive study from the International Takotsubo Registry, a collaboration with 25 cardiovascular centers across 9 countries. In this paper, they share their findings from examining 16 years worth of patient records. They had 1750 cases of takotsubo cardiomyopathy, and compared a subgroup of 455 patients with 455 age- and sex-matched patients with ACS.
What they found:

There was a 9:1 female to male ratio of cases
Triggering events were identified most often as physical (36%), then emotional (28%), with a substantial number of patients without an identified event (29%). Emotional triggers were more common among women, while physical triggers were more common among men.
Patients with takotsubo had more severe LV dysfunction with an EF of 41% while ACS patients had an EF of 52%.
Most patients recovered remarkably well, however, patients with takotsubo had similar rates of catecholamine use, cardiogenic shock, resuscitation and death as those with ACS. In fact, invasive or noninvasive ventilation was applied more frequently in takotsubo cardiomyopathy patients.

Recommended by: Jeremy Fried
---
---

Beaudoin FL et al. Preventing iatrogenic overdose: a review of in-emergency department opioid-related adverse drug events and medication errors. Ann Emerg Med 2015; 65(4):423-31. PMID: 25534653
I used to get annoyed that pharmacy would page me when I gave morphine to ESRD patients; they want hydromorphone instead. Turns out they were right: this study looked at iatrogenic harm from opioids (basically they looked at who got naloxone in the ED after getting opioids) and turns out renal failure is a big contributor. I generally try to avoid hydromorphone, but now I use it in ESRD patients instead of morphine.
Recommended by: Seth Trueger
---

Driver BE et al. Direct versus Video Laryngoscopy using the C-MAC for Tracheal Intubation in the Emergency Department, a Randomized Controlled Trial. Acad Emerg Med 2016. PMID: 26850232
Another look at the DL vs VL debate. This study looks at CMAC DL vs CMAC VL and found that 1st pass success rate was not statistically significantly different. The most important insights in this trial are in the discussion where the authors note a high number of protocol violations:
"This may demonstrate that emergency intubation is a dynamic process, and that plans may change second-to-second based on new information gained immediately before or during tracheal intubation."
Airway management is a complex process and it's unlikely that we'll ever have a study looking at one particular facet that has a profound effect on success rates. Rather, it is a combination of numerous factors that are at play.
Recommended by: Anand Swaminathan
---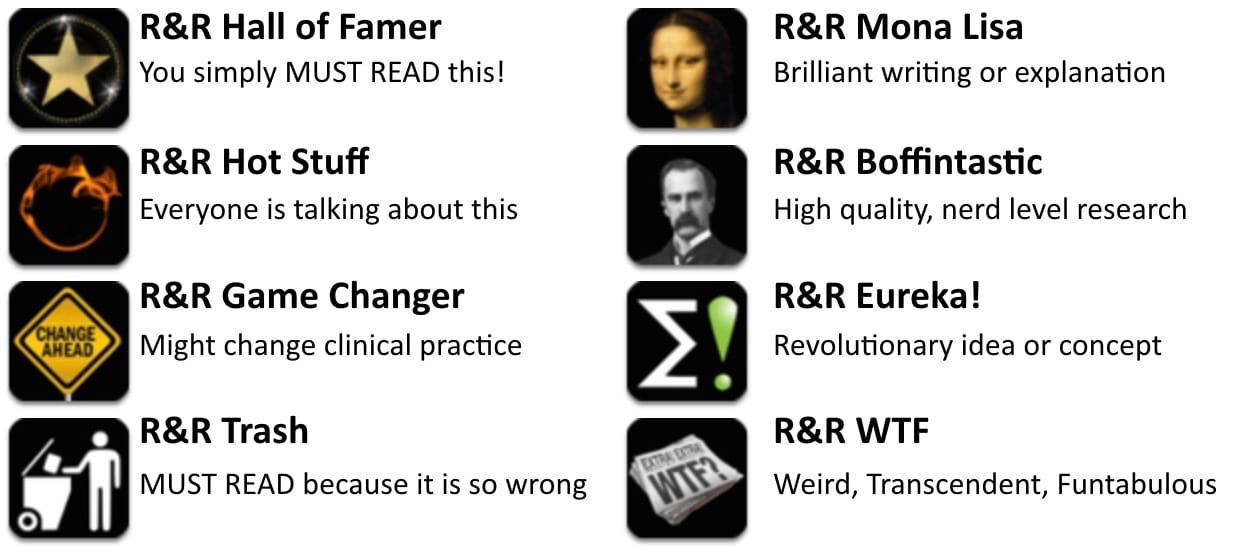 New Jersey Emergency Physician with academic focus on resident education and critical care in the ED. Strong supporter of FOAMed and its role in cutting down knowledge translation.
| Read more posts | @EMSwami |