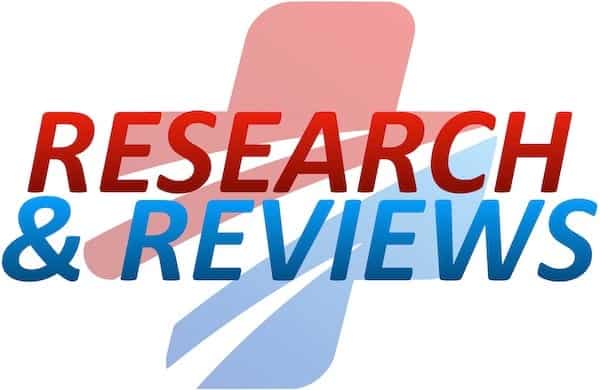 Welcome to the 130th edition of Research and Reviews in the Fastlane. R&R in the Fastlane is a free resource that harnesses the power of social media to allow some of the best and brightest emergency medicine and critical care clinicians from all over the world tell us what they think is worth reading from the published literature.
This edition contains 6 recommended reads. The R&R Editorial Team includes Jeremy Fried, Nudrat Rashid, Soren Rudolph, Anand Swaminathan and, of course, Chris Nickson. Find more R&R in the Fastlane reviews in the : Overview; Archives and Contributors
---
This Edition's R&R Hall of Famer

Bodkin RP et al. Effectiveness of Glucagon in Relieving Esophageal Foreign Body Impaction, A Multi-Center Study. Am J Emerg Med 2016. PMID:
Glucagon is often tried for esophageal food bolus but seldom works. A very limited retrospective review (one non-blinded abstract or per institution, significant selection bias, etc) of two emergency departments identified 127 patients who received a total of 133 doses of glucagon for this indication. Resolution of the impaction within 60 minutes occurred in 14.2% of cases. A 2012 review suggested we abandon glucagon due to lack of efficacy yet we hang tight – finally time to stop?
Recommended by: Lauren Westafer
Further reading: A Closer Look at Glucagon for the Foreign Body (Emegency Medicine PharmD)
---

Doshi P. Data too important to share: do those who control the data control the message? BMJ 2016. PMID: 26936297
As you might expect, I'm all for 'open data'. It is a vitally important topic and this article is fascinating reading. However I believe it unfairly paints the authors of the CHEST trial, and John Myburgh in particular, as the bad guys here. I think data should be open, but I don't think Big Pharma should have free reign to generate post-hoc analyses to support their own spin. I'm looking forward to this being discussed on the 'publishing panel' at #smaccDUB… BTW, Starch is still bad!
Recommended by: Chris Nickson
---

Bhalla MC et al. Simple Triage Algorithm and Rapid Treatment and Sort, Assess, Lifesaving, Interventions, Treatment, and Transportation mass casualty triage methods for sensitivity, specificity, and predictive values. Am J Emerg Med 2015; 33(11): 1687-91. PMID: 26349777
If you haven't been exposed to mass casualty triage before, this paper is definitely worth a read. I wouldn't worry too much about the performance of the individual scores, because the data is retrospective and a lot of the necessary information wouldn't have been recorded on the chart. However, we all need to be ready mass casualty events, and the triage systems are worth reviewing.
Recommended by: Justin Morgenstern
---

Friedman BW et al. Randomized trial of IV valproate vs metoclopramide vs ketorolac for acute migraine. Neurology. 2014;82(11):976-83. PMID: 24523483
This is fairly simple and straightforward study comparing Valproate, Metoclopramide and Ketorolac for acute migraine in the ED. Valproate has been recommended as second line medication for migraines refractory to neuroleptoanalgesia. In this study, valproate was less efficient and requiring more rescue medications compared to Ketorolac and Metoclopramide. It appears that valproate is not as helpful as a rescue medication as previously thought.
Recommended by: Daniel Cabrera
---

Meeker D et al. Effect of Behavioral Interventions on Inappropriate Antibiotic Prescribing Among Primary Care Practices: A Randomized Clinical Trial. JAMA 2016;315(6):562-70. PMID: 26864410
A cluster-randomized controlled trial using education, "shame", and "reproach" was able to dramatically reduce inappropriate prescribing for sinusitis.
Recommended by: Ryan Radecki
Further reading: Changing Clinician Behavior for Low-Value Care (EM Lit of Note)
---

Sacchetti A. Is It Still an Emergency Department if It Can't Treat Children? Ann Emerg Med 2016. PMID: 26572878
This is an excellent editorial on the state of pediatric Emergency Medicine care in the US and the idea of EDs opting out of receiving peds patients. It serves as a reminder that all of us trained to take care of kids and that parents don't check which EDs are prepared for kids when there's an emergency. The editorial is really a call to arms to elevate our preparedness for pediatric emergencies in ALL EDs.
Recommended by: Anand Swaminathan
---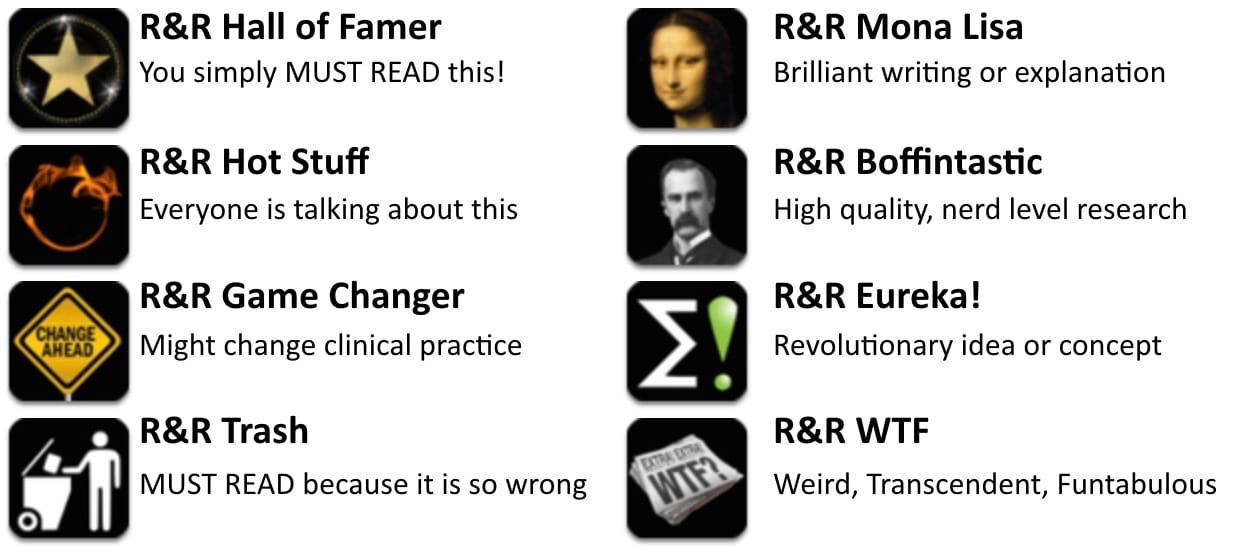 New Jersey Emergency Physician with academic focus on resident education and critical care in the ED. Strong supporter of FOAMed and its role in cutting down knowledge translation.
| Read more posts | @EMSwami |