Severe asthma: How to not kill an asthmatic with Haney Mallemat
An asthmatic who is hemodynamic compromised, can be killed instantly.
This distinguishes these asthmatics from the standard asthmatic and how these patients are treated will make a huge difference to the outcome.
Haney Mallemat recounts a story of an asthmatic who minutes after he was intubated, became bradycardic, hypertensive and coded.
Haney discusses how breath stacking is what kills the asthmatic patient and how we can best avoid this happening to ultimately save lives.
---
The podcast
---
The slides
---
Haney Mallemat
Dr. Haney Mallemat is board certified in Emergency Medicine, Internal Medicine, and Critical Care Medicine and works in the Emergency Department and Intensive Care Unit in Baltimore Maryland. He has lectured both nationally and internationally, and has contributed to several Emergency Medicine and Critical Care podcasts.
He is a firm believer in the benefits of bedside ultrasound for better patient care. He also uses ultrasound to help education medical students, residents, fellows, nurses, and mid-level providers. He was awarded the Department of Emergency Medicine "Outstanding Teaching Award" in 2012, in 2013, and in 2015. [@CriticalCareNow]
---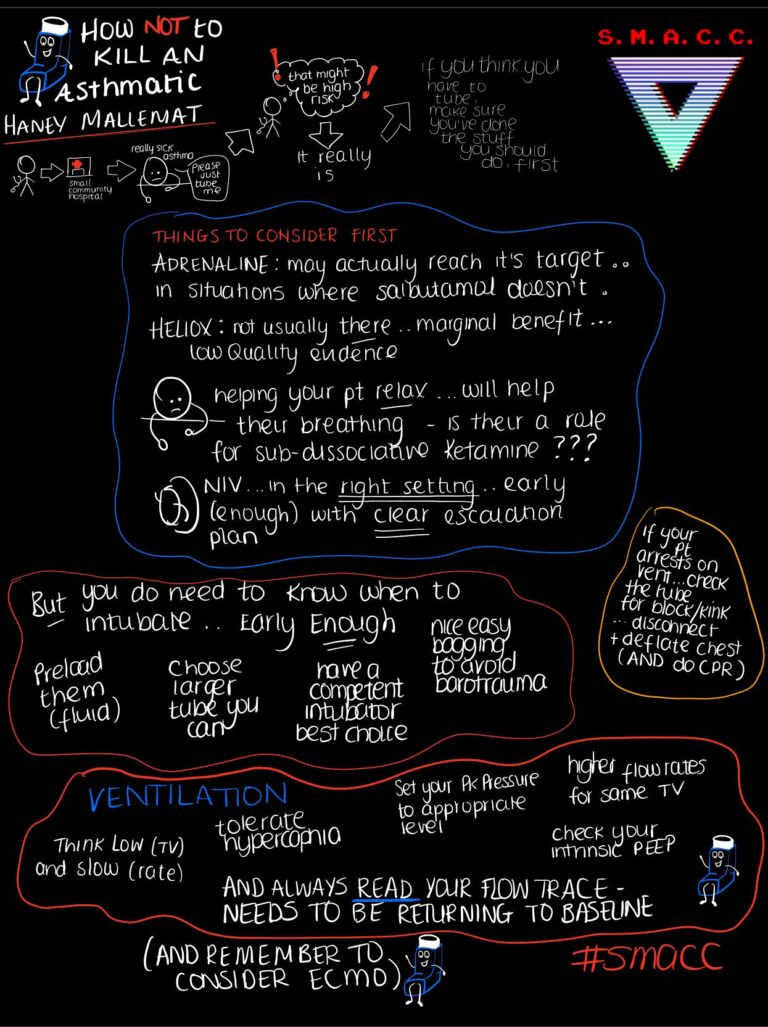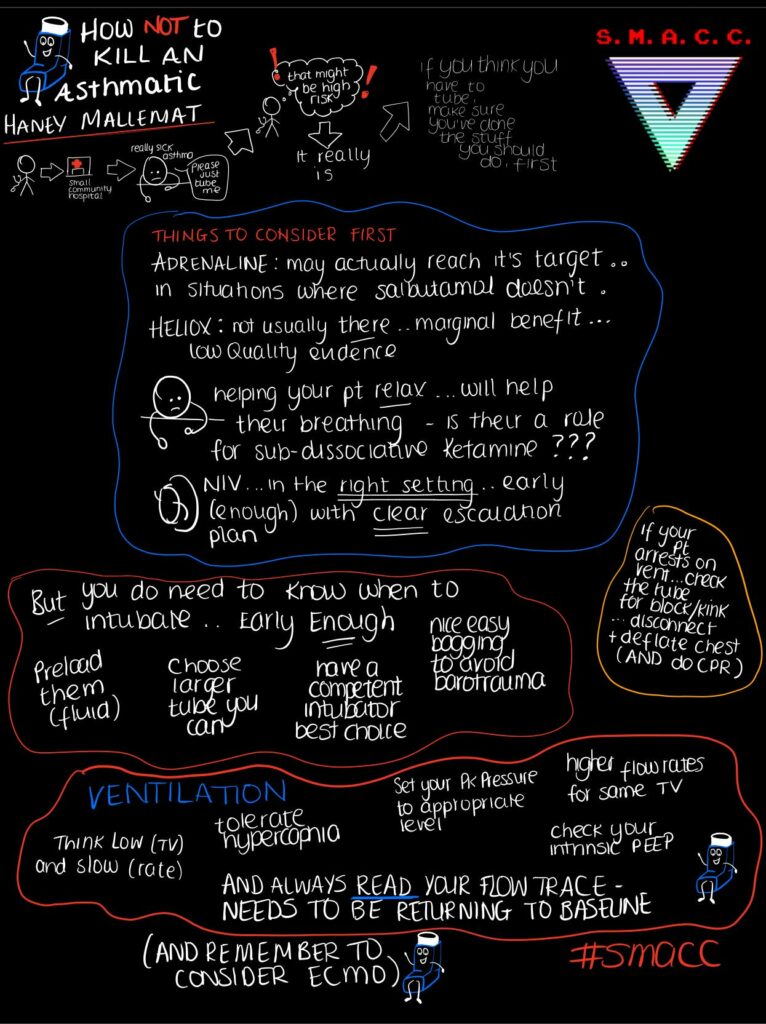 The Coda Community
Coda is a community tackling the most urgent healthcare challenges, that need action, now. Join the Coda community or online at Facebook, Twitter, Instagram, or Linkedin
CODA22: Melbourne from 3-6 April 2022, will be an unparalleled healthcare event guaranteed to inspire your practice
More SMACC…
Oliver Flower, staff specialist in Intensive Care Medicine at Royal North Shore Hospital, Sydney | CODA |