In "See For Yourself" I briefly mentioned my most memorable teacher, forensic pathologist Tim D. Koelmeyer. As a medical student attending autopsies, as well as coping with the sights, sounds, and smells of the autopsy room and the presence of a recently deceased corpse, I had my mind blown apart by the enigmatic Dr Koelmeyer, founder of "The Breakfast Club".
Medicine is the study of the manifestations of disease, so that one might attempt to diagnose, attempt to treat, but always to care for the patient.


Tim Koelmeyer
Koelmeyer's reputation extends far and wide. In hospitals across New Zealand one need only whisper the initials "TDK" for the ears of a nearby doctor to prick up, followed by the unbridled exchange of TDK anecdotes complete with Sri Lankan-accented squawks and squeals. Koelmeyer's formidable brain was matched by the speed of his tongue, the crescendos of the swinging pitch of his voice, the piercing acumen of his good-natured sarcasm, and his enthusiasm for learning and helping others to learn.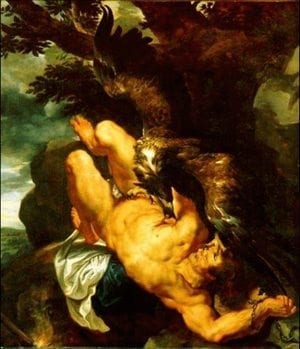 Koelmeyer was part of the Oslerian tradition and as his students we found that learning medicine could be fun. His approach to medicine, integrating the teachings of our forefathers with learning to think for ourselves, is brilliantly captured by the "The System and Method of Medicine".
Koelmeyer introduced us to the fascinating history of medicine – its dark side and its shining lights. We learnt the stories of some of the giants on whose shoulders we now dare to stand. We could almost feel Osler with us at the bedside as Koelmeyer ensured his immortal words rang in our ears: "medicine is learnt by the bedside and not in the classroom" and "to study the phenomena of disease without books is to sail an uncharted sea, while to study books without patients is not to go to sea at all". Most of all, Koelmeyer taught us to "learn to think, observe, and compare" and that the patient is our "first, last, and only teacher".
Koelmeyer used many tricks and ploys to cajole us into learning. He would integrate the classics and literature into the understanding of disease. For instance, we learnt that the pathophysiology of cirrhosis mirrors the myth of Prometheus, who stole fire from the Gods to give to humankind. When chained to a mountain by the angry Olympians as punishment, birds of prey would descend to pick at his liver. Prometheus would undergo the same ordeal each and every day as his liver always grew back. Thus we learnt of the many cause of cirrhosis, the regenerative properties of the liver, and the torture of chronic liver disease.
Like Osler, Koelmeyer would give his students and associates pet names. I recall my astonishment at being asked by Koelmeyer to find his assistant, Igor, who summarily appeared and announced "yes, Master!". Similarly, I well remember the welcoming shriek of "Scum! Come look at this…" as I quietly shuffled into the autopsy room while Koelmeyer's back was turned. So that others may learn from our mistakes, important lessons (such as "when you are up to your nose in sh$t, keep your mouth shut") were scribbled on the walls of the autopsy room by obedient students.
Koelmeyer could also be a hard taskmaster – my learning of the key elements of the pathology of colorectal cancer was consolidated by thrice repeating aloud, "I, Scum, am a dumb f?#k…". However, his most notorious teaching aid was a circle drawn on the floor known as "the spot". A hand-picked victim, ordered to "the spot", would be barraged with questions (and occasionally pelted with chalk) until a satisfactory answer could be extracted. Sometimes we were sent to the corner to meditate on our fuddled thinking.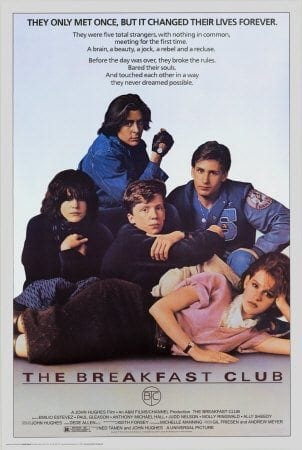 Through this somewhat comical trial by fire, we learnt how to think, we learnt "System and Method", and we learnt to use "The Sieve". Most importantly we learnt that before we can "soar like an eagle" we must first "cheep like a turkey chick". Indeed, theatrics aside, Koelmeyer truly epitomizes the saying of Hippocrates, "the love of medicine is the love of humankind". Through "The Breakfast Club" we learnt the value of humility in medicine, the need to question everything, and the importance of speaking clearly – but only as clearly as we think. By confessing our ignorance on "the spot" we hoped to save ourselves from showing our ignorance on the wards. Thanks to Koelmeyer we learnt to learn for the sake of knowledge not for meaningless grades. Once a fellow student handed in an assignment to Koelmeyer – Koelmeyer said, "put it there…" pointing at the rubbish bin, "…as that is where all medical school assignments belong". Getting good grades was a simple task – one had only to give Koelmeyer's yellow vintage automobile a wash and a polish.
The purpose of education is not simply to learn facts, but to acquire a relish for knowledge. Give medical students good methods, and a proper point of view, and all other things may be added as experience grows.

William Osler. 'The Hospital as a College' In: Aequanimitas 1914:332