The Dark Art of IVC Ultrasound
When I was first taught about sonographic assessment of the Inferior Vena Cava (IVC), the following table was unveiled with great solemnity:
| | | |
| --- | --- | --- |
| IVC diameter (cm) | IVCCI | Estimated RA pressure (mm Hg) |
| <1.7 | >50% | 0-5 |
| >1.7 | >50% | 6-10 |
| >1.7 | <50% | 11-15 |
| 'dilated' | none | >15 |
We were told to learn these measurements, take them to the bedside and use them on our critically ill patients to guide resuscitation. We were commanded to use M-mode assessment in the subxiphoid ling axis, and ideally a sniff test.
IVC ultrasound was, and still is, touted as The Next Big Thing in assessment of fluid status and fluid responsiveness.
Sound familiar? It should. Every time a flash new test comes along (D-dimer, proBNP, procalcitonin) we are told by its starry-eyed devotees that this time it's the real thing.
But is it?
This is the current state of 'knowledge':
IVC is not a great test for intravascular volume status, fluid responsiveness or even fluid tolerance. Then again, it might be. The problem is that no-one really knows. A lot of big statements have come out of a lot of teeny studies that don't really back them up.
It's probably better for ventilated patients than spontaneously breathing patients (you can remove much of the breath-to-breath variation that confounds so many of these assessment tools). It's also probably OK at extremes (flat versus full) and serial measurements are probably a good idea.
No-one knows where we should measure the IVC. The IVC collapses non-uniformly. Most studies measure the IVC at or around the confluence with the hepatic veins. An influential study by Wallace et al warned against measuring at the junction with the right atrium, but with no gold standard in their study they had no actual justification for this advice.
No-one knows how to measure it. Many experts love M-mode, but this has serious flaws when measuring the IVC.
We don't even know where to place the probe. Most studies use the subxiphoid long axis. Some recommend the subxiphoid short axis. Others (such as ACEP) recommend the midaxillary long axis. But every approach has theoretical and actual flaws. Probably the worst is the midaxillary long axis, but then again… no-one knows.
The sniff test is a great party trick but not validated. It seems like a waste of time to me.
That table above is probably useless. Everyone's IVC is different and there are plenty of confounding factors (patient size and position, manner of breathing, measurement site…)
The talk I gave at SMACC summarises the best evidence available to me and my colleagues at the time. If there's something better out there, please let me know because like Scully and Mulder, I want to believe.
---
The bottom line
Check the evidence yourself before you change your practice.
Be a doctor. Clinical context is more important than IVC ultrasound.
IVC probably does help at extremes (fat & full versus flat & collapsing)… in most patients… I think.
---
References and Links
ACEP, Focus On: Inferior Vena Cava Ultrasound (2011)
Akilli B, Bayir A et al. Inferior vena cava diameter as a marker of early hemorrhagic shock: a comparative study. Ulus Travma Acil Cerrahi Derg 2010;16(2):113-8.
Baker, K. Review of Bedside Sonography for Guidance of Fluid Therapy in the Emergency Department. (unpublished)
Barbier C, Loubières Y, Schmit C, Hayon J, Ricôme JL, Jardin F, Vieillard-Baron A. Respiratory changes in inferior vena cava diameter are helpful in predicting fluid respon- siveness in ventilated septic patients. Intensive Care Med 2004; 30:1740–1746
Blehar DJ, Dickman E, Gaspari R. Identification of congestive heart failure via respiratory variation of inferior vena cava. Am J Em Med 2009;27:71–5.
Blehar et al. Inferior vena cava displacement during respirophasic ultrasound imaging. Critical Ultrasound Journal 2012, 4:18
Charron C, Caille V, Jardin F, Viellard-Baron A. Echocardiographic measurement of fluid responsiveness. Curr Op Crit Care 2006; 12(3): 249-54.
Corl K, Napoli A, Gardiner F. Bedside sonographic measurement of the inferior vena cava caval index is a poor predictor of fluid responsiveness in emergency department patients. Emergency Medicine Australasia (2012) 24, 534–539
Dipti A et al. Role of inferior vena cava diameter in assessment of volume status: a meta-analysis. AJEM 2012 (30). 1414 -19.
Feissel M, Michard F, Faller JP, Teboul JL (2004) The respiratory variation in inferior vena cava diameter as a guide to fluid therapy. Intensive Care Med 30:1834–1837
Jue J, Chung W, Schiller NB. Does inferior vena cava size predict right atrial pressures in patients receiving mechanical ventilation. J Am Soc Echocardiogr 1992; 5: 613-9.
Kimura BJ, Dalugdugan R, Gilcrease GW 3rd, Phan JN, Showalter BK, Wolfson T. The effect of breathing manner on inferior vena caval diameter. Eur J Echocardiogr. 2011 Feb;12(2):120-3
Kircher B, Himelman R, Schiller N. Noninvasive estimation of right atrial pressure from the inspiratory collapse of the inferior vena cava. AM J Cardiol 1990; 66: 493-6.
Lang RM, Bierig M, Devereux F et al Recommendations for chamber quantification: a report from the American Society of Echocardiography's guidelines and standards committee and the chamber quantification writing group, developed in conjunction with the European Association of Echocardiography, ad branch of the European Society of Cardiology. J Am Soc Echocardiogr 2005; 18: 1440-63.
Lanspa MJ, Grissom CK et al. Applying dynamic parameters to predict hemodynamic response to volume expansion in spontaneously breathing patients with septic shock. Shock 2013. 39(2). pp. 155-160
Broderick E. Ultrasound Assessment of CVP: Useful Tool or Wishful Thinking? Medscape News Emergency Medicine (2010)

Moretti R, Pizzi B. Inferior vena cava distensibility as a predictor of fluid responsiveness in patients with subarachnoid hemorrhage. Neurocrit Care. 2010 Aug;13(1):3-9.
Muller L et al. Respiratory variations of inferior vena cava diameter to predict fluid responsiveness in spontaneously breathing patients with acute circulatory failure: need for a cautious use. Critical Care 2012, 16:R188
Nagdev AD, Merchant RC, Tirado-Gonzalez A, Sisson CA, Murphy MC. Emergency Department Bedside Ultrasonographic Measurement of the Caval Index for Noninvasive Determination of Low Central Venous Pressure. Ann Emerg Med. 2010 Mar;55(3):290-5
Perera P et al. The RUSH Exam 2012: Rapid Ultrasound in Shock in the Evaluation of the Critically Ill Patient. Em Med Clinics. Ultrasound Clin 7 (2012) 255–278
Randazzo MR, Snoey ER, Levitt MA, et al. Accuracy of emergency physician assessment of left ventricular ejection fraction and central venous pressure using echocardiography. Acad Emerg Med 2003;10:973–7.
Sefidbakht S, Assadsangabi R, Abbasi HR, Nabavizadeh A. Sonographic measurement of the inferior vena cava as a predictor of shock in trauma patients. Emerg Radiol 2007; 14(3): 181-185.
Stanford University. http://www.stanford.edu/group/ccm_echocardio/cgi-bin/mediawiki/index.php/IVC
Takata M, Wise RA, Robotham JL. Effect of abdominal pressure on venous return: abdominal vascular zone conditions. J Appl Physiol 1990 (69):1961– 1972
UltrasoundPodcast.com Episode 22 — Fluid Responsiveness (2012)
Wallace DJ, Allison M, Stone MB. Inferior vena cava percentage collapse during resuscitation is affected by the sampling location: an ultrasound study in healthy volunteers. Acad Emerg Med 2010;17:96–9.
Weekes A, Tassone HM, Tayal VS, Babcok AJ, Norton J. Sonodynamic Comparison of Systolic Blood Pressure to Aortic Velocity Time Integral Measurements as a Measure of Fluid Responsiveness In Non-Traumatic Symptomatic Hypotensive Emergency Department Patients. Annals of Emergency Medicine 2010. Volume 56, Issue 3 Suppl, pS76
Weekes AJ, Tassone HM, Babcock A, et al. Comparison of serial qualitative and quantitative assessments of caval index and left ventricular systolic function during early fluid resuscitation of hypotensive emergency department patients. Acad Emerg Med 2011; 18(9):912-21.
Yanagawa Y, Nishi K, Sakamoto T, Okada Y. Early diagnosis of hypovolemic shock by sonographic measurement of inferior vena cava in trauma patients. J Trauma 2005; 58(4): 825-829.
Yanagawa Y, Sakamoto T, Okada Y. Hypovolemic shock evaluated by sonographic measurement of the inferior vena cava during resuscitation in trauma patients. J Trauma 2007; 63(6): 1245-1248.
---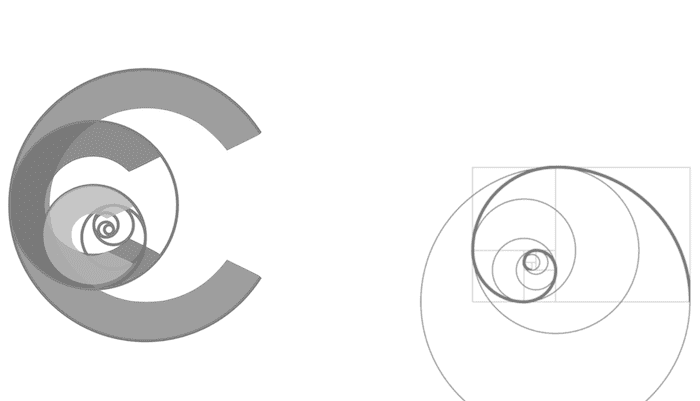 Chris is an Intensivist and ECMO specialist at the Alfred ICU in Melbourne. He is also a Clinical Adjunct Associate Professor at Monash University. He is a co-founder of the Australia and New Zealand Clinician Educator Network (ANZCEN) and is the Lead for the ANZCEN Clinician Educator Incubator programme. He is on the Board of Directors for the Intensive Care Foundation and is a First Part Examiner for the College of Intensive Care Medicine. He is an internationally recognised Clinician Educator with a passion for helping clinicians learn and for improving the clinical performance of individuals and collectives.
After finishing his medical degree at the University of Auckland, he continued post-graduate training in New Zealand as well as Australia's Northern Territory, Perth and Melbourne. He has completed fellowship training in both intensive care medicine and emergency medicine, as well as post-graduate training in biochemistry, clinical toxicology, clinical epidemiology, and health professional education.
He is actively involved in in using translational simulation to improve patient care and the design of processes and systems at Alfred Health. He coordinates the Alfred ICU's education and simulation programmes and runs the unit's education website, INTENSIVE.  He created the 'Critically Ill Airway' course and teaches on numerous courses around the world. He is one of the founders of the FOAM movement (Free Open-Access Medical education) and is co-creator of litfl.com, the RAGE podcast, the Resuscitology course, and the SMACC conference.
His one great achievement is being the father of three amazing children.
On Twitter, he is @precordialthump.
| INTENSIVE | RAGE | Resuscitology | SMACC