Not all major trauma patients are hypotensive from hypovolemia: what are the differential diagnoses? with Caroline Leech
You are a member of the resuscitation team looking after a shocked blunt polytrauma patient.
The patient is intubated and ventilated, splinted, and is receiving a massive intravenous blood product transfusion.
To your surprise, Whole Body CT scan fails to show any active haemorrhage.
This talk describes the common and rarer causes of hypotension following trauma and highlights how a meticulous history and primary survey examination may often reveal the cause before imaging.
---
The Podcast
Dr Caroline Leech
Caroline Leech [@LeechCaroline] is a Consultant in Emergency Medicine at University Hospital Coventry in the UK, with specialist interests in major trauma, resuscitation and research. She has twenty years experience of pre-hospital critical care and currently works as the Deputy Clinical Lead with The Air Ambulance Service. Caroline is one of the Associate Editors with the Emergency Medicine Journal; is on the Executive Board of the Faculty of Pre-hospital Care (RCSEd); and is Course Director for the popular West Midlands Emergency Surgical Skills Course.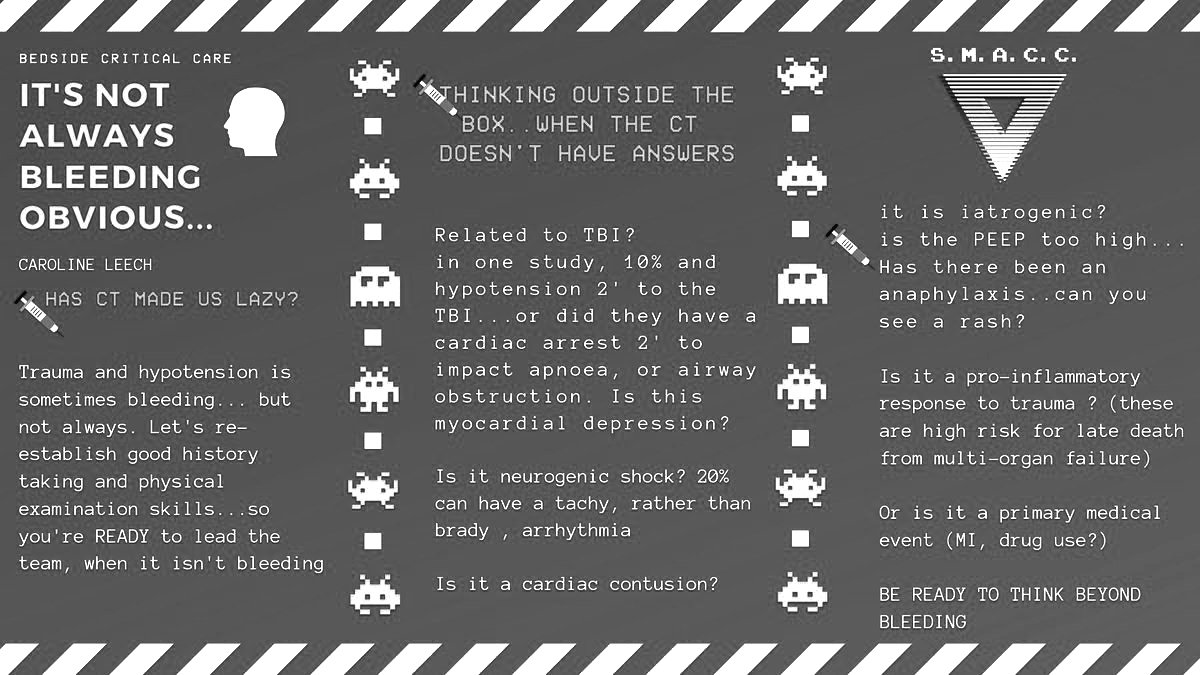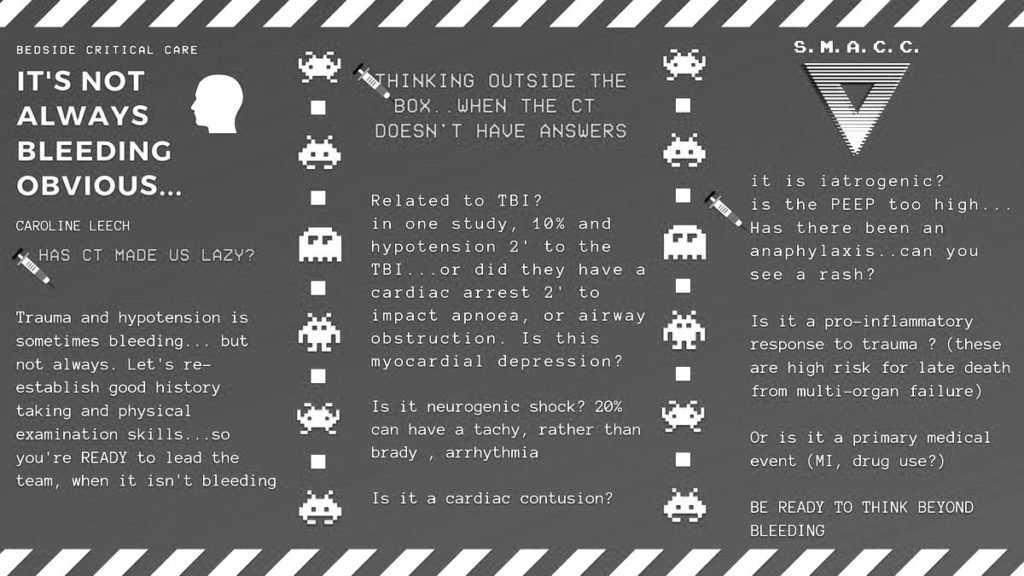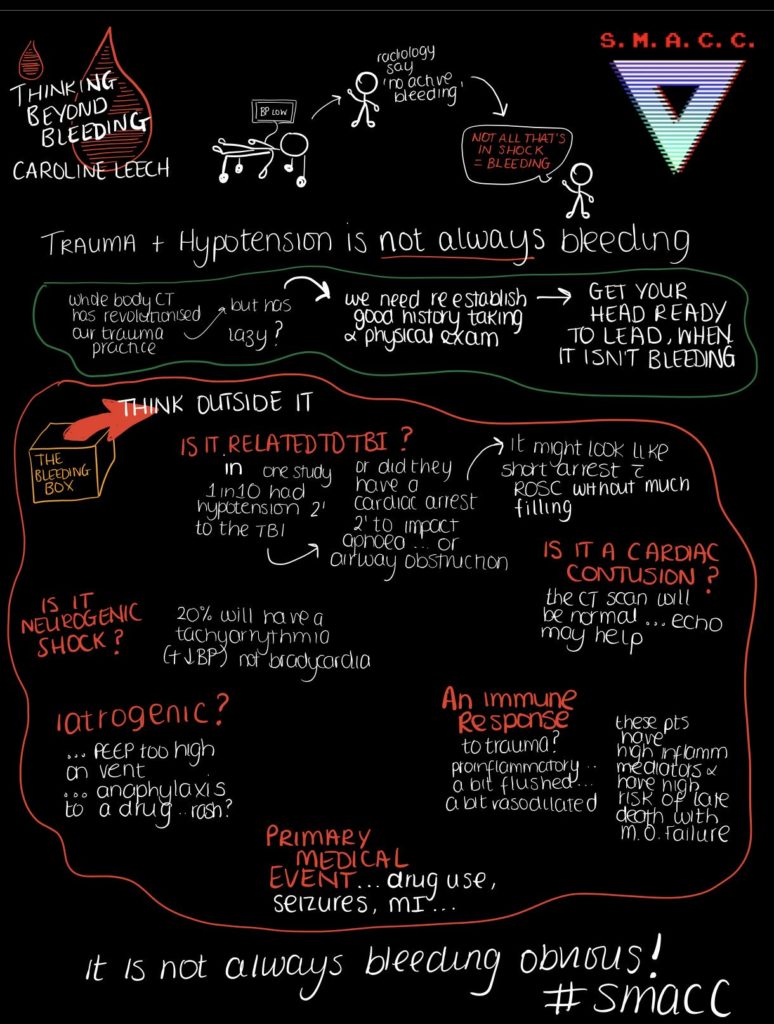 The Coda Community
Coda is a community tackling the most urgent healthcare challenges, that need action, now. Join the Coda community or online at Facebook, Twitter, Instagram, or Linkedin
CODA22: Melbourne from 3-6 April 2022, will be an unparalleled healthcare event guaranteed to inspire your practice
More SMACC…
Oliver Flower, staff specialist in Intensive Care Medicine at Royal North Shore Hospital, Sydney | CODA |