Virtual Healthcare – Ready Player One? with Jesse Spurr
High quality Virtual Reality (VR) gaming is not a thing of the (dystopian) future; the technology is here and showing promising therapeutic benefits for patients.
Consumer VR is projected to be a $21 billion global industry by 2020.
Home grade systems are available providing deep sensory immersion including touch sensors (haptics).
Healthcare has a poor track record of adopting new technologies. We need to understand our work better to forecast where emerging technologies may do a better job for patients and systems.
This presentation steps away from VR as an increasingly explored and popular training tool for healthcare workers, and instead looks at the growing evidence of therapeutic benefits of some VR applications.
We need to go into our workplaces and hunt for problems we have not yet found good solutions for the answer may just be VR.
You are Player One – be ready.
---
The podcast
---
The slides
---
Jesse Spurr
For his paid work, Jesse is a critical care nurse. Much to the dismay of his ever-patient (and infinitely more successful) wife, Jesse likes to use his "spare" time doing "volunteer" work in the form of conference organising, co-producing free, open-access healthcare simulation podcast Simulcast, producing nursing practice development blog and podcast Injectable Orange, and all manner of other healthcare, research and education pseudo-academic activities.
An exercise science graduate, sport and functional fitness tragic, Jesse classes himself a lifelong student of teaching, learning, health and human performance. Jesse's proudest roles are head cheerleader for his wife, and their near-adult daughter, and best friend and co-navigator of life to his young son living with autism and ADHD. [@Inject_Orange]
---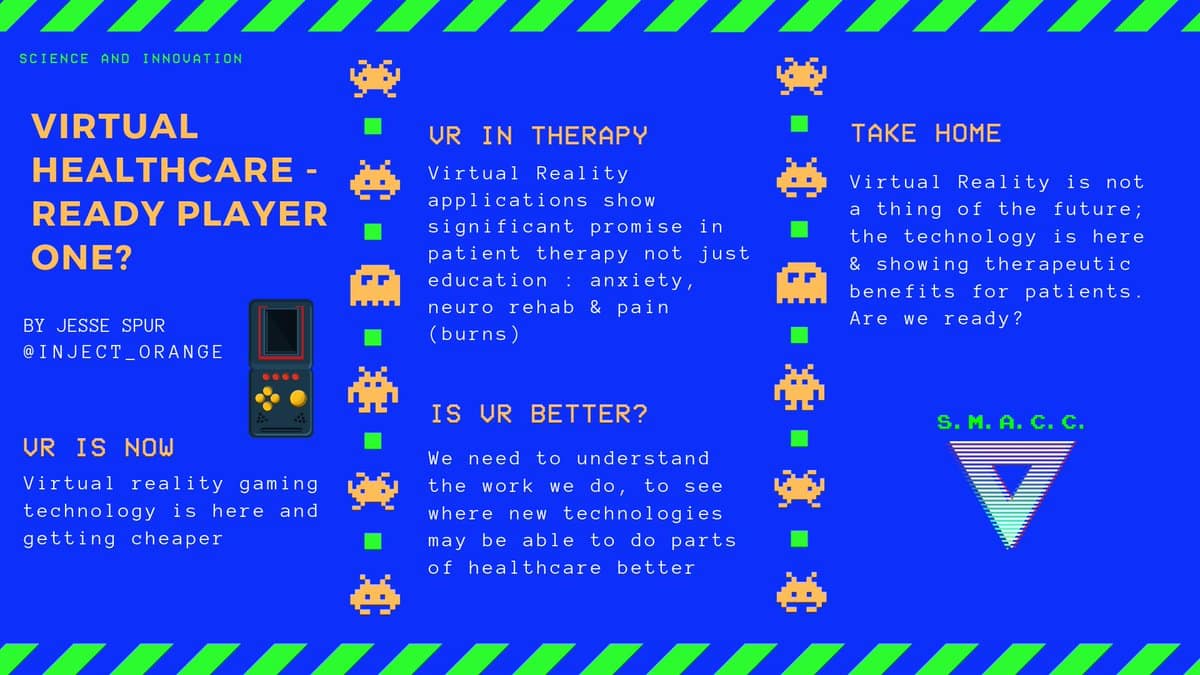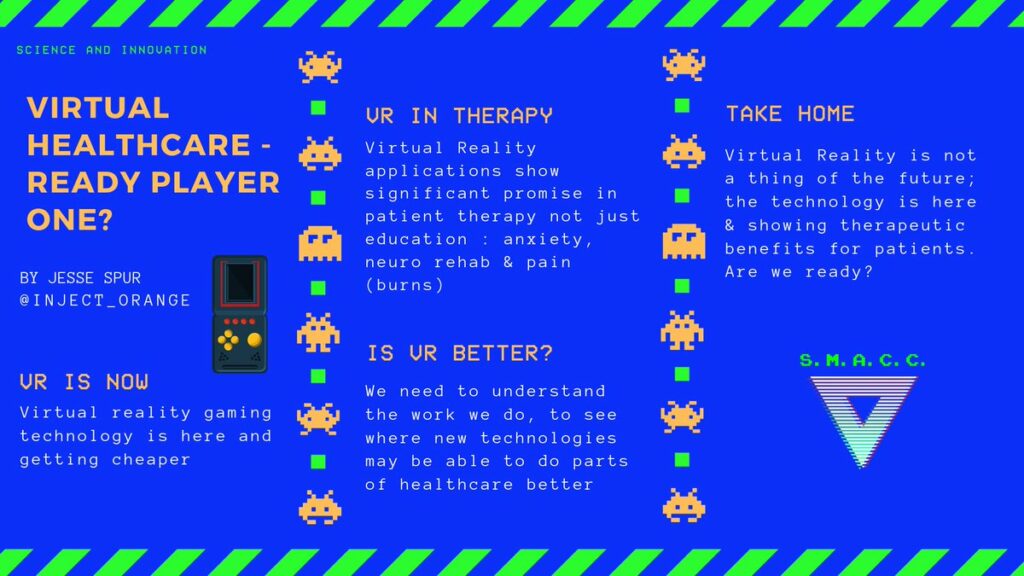 ---
The Coda Community
Coda is a community tackling the most urgent healthcare challenges, that need action, now. Join the Coda community or online at Facebook, Twitter, Instagram, or Linkedin
CODA22: Melbourne from 3-6 April 2022, will be an unparalleled healthcare event guaranteed to inspire your practice
More SMACC…
Oliver Flower, staff specialist in Intensive Care Medicine at Royal North Shore Hospital, Sydney | CODA |