Indispensable RAGE team member Cliff Reid was a keynote speaker at the ACEM Annual Scientific Meeting in 2013.
He was tasked with delivering a talk titled 'What a great job!'
… and, of course, he did just that.
Hopefully this tides you over until the next RAGE session and inspires you as much as it inspires us.
Special thanks to ACEM for allowing the audio to be released as #FOAMed on the RAGE Podcast.
RAGE on…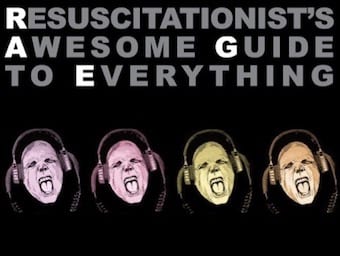 Thanks again for listening to the RAGE!
---