Albert Mason Stevens (1884 – 1945) was an American surgeon.
Born in Burma in 1884, he was a Rhodes Scholar 1905, surgeon in the trenches in France during WWI and a paediatrician clinician.
Along with Frank Chambliss Johnson (1894 – 1934), is eponymously affiliated with Stevens-Johnson syndrome
---
Biography
Born 1884 in Rangoon, India: The son of a Christian missionary
1894 – Moved to the USA
1905 – Bachelor of Arts Degree, Yale University
1908 – Rhodes Scholarship, Balliol College Oxford University
1915 – MD from College of Physicians and Surgeons, Columbia University
During World War I served as an assistant surgeon, where he was captured by the Germans and repatriated to the US when the war was over
Worked at Bellevue Hospital, New York City
1922 – First documented cases of 'A new eruptive fever in children associated with stomatitis and opthalmia' alongside colleague Frank Johnson
1934 – Retired to grow tropical fruit in Hawaii
Died August 6, 1945
---
Medical Eponyms
Stevens-Johnson syndrome is an immunological skin condition, often secondary to drugs or infection. Initial presentation is usually a feverish prodromal period followed by a blistering erythematous skin condition – characterised by mucous membrane involvement
Stevens and Frank Chambliss Johnson (1894 – 1934) and were the first to draw attention to the conjunctival involvement of the syndrome which was the distinguishing feature at that time
In 1922 Stevens and Johnson published the case reports of two boys aged 7 and 8 at Bellevue hospital, New York. This report was also published later that year in the Lancet. "A New Eruptive Fever Associated with Stomatitis and Ophthalmia" in children. They could find no description of a similar cutaneous eruption and thought that no known diagnosis could be made from the symptoms and course of the disease.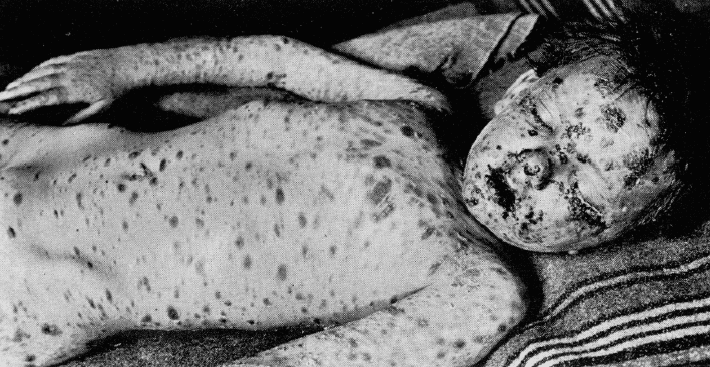 Two cases have been observed of a generalized cutaneous eruption, not conforming to any recognized dermatologie condition. Both cases occurred in boys, one aged 7, the other 8, coming from widely separated parts of New York City, with no possibility of contact. Both cases manifested a purulent conjunctivitis, in Case 2 going on to panophthalmitis and total loss of vision, and in Case 1 responding to treatment, but leaving a severe corneal scar. The pus showed pyogenic organisms only; no gonococci.

Stevens and Johnson. 1922
---
Major Publications
---
Controversies
Albert Mason Stevens is most commonly recorded as a pediatrician – however, he was a surgeon
For his first year of medical school Stevens turned down a scholarship of $125 a year ($4000 US today), asking that it was presented to another student more in need of the money.
---
References
---
eponym
the person behind the name