Ammonia and hyperammonaemia
OVERVIEW
Hyperammonaemia is easily forgotten as a potential cause of metabolic encephalopathy
Ammonia is produced by the hepatic metabolism of amino acids and is primarily degraded via the urea cycle
In the absence of obvious liver dysfunction or a drug cause, metabolic errors should be considered — some metabolic errors can go undiagnosed until adulthood
AMMONIA
NH3
colourless pungent-smelling gas
highly water soluble
produced from protein, amino acid and glutamine break down
toxic to human cells
normal range (varies between laboratories: 10 to 65 umol/L or 17-110 mg/L
Produced by:
GI tract – action of enteric organisms on dietary proteins and amino acids
liver – detoxified to urea
renal –  glutamine break down in proximal tubule (combines with H+ -> NH4+ and eliminated)
CAUSES OF HYPERAMMONAEMIA
Overproduction of ammonia
Protein/ amino acid load
gastrointestinal hemorrhage
gastric bypass
multiple myeloma
allogeneic stem cell transplantation
parenteral nutrition
glycine intoxication (TURP syndrome)
Increased catabolism
starvation
seizures
vigorous exercise
burns
corticosteroids
Urinary
urease producing infection (e.g. Proteus and Klebsiella spp.)
congenital ureteric obstruction associated with infection
Reduced elimination of ammonia
Liver failure
acute
chronic
porto-systemic shunt
Drugs and toxins
valproate
carbamazepine
topiramate
salicylates
rifampicin
hepatotoxic drugs (e.g. paracetamol, halothane, some chemotherapeutic agents) and toxins (e.g. mushrooms)
Metabolic errors
urea cycle disorders (e.g. ornithine transcarbamylase deficiency, carbamoyl phosphate synthetase deficiency 1, and citrullinemia)
organic acidemias (e.g. (propionic acidemia, methylmalonic acidemia, maple syrup urine disease, and dibasic aminoacidurias hyperammonemic-hyperornithinemia-homocitrullinuria)
fatty acid oxidation disorders
Other
Type 1 (distal) renal tubular acidosis
CLINICAL FEATURES
tremor
slurred speech
blurred vision
coma
dehydration
tachypnoea
INVESTIGATIONS
plasma ammonia
ABG – metabolic acidosis
glucose
lactate
urinary and plasma ketones
urinary and plasma amino acids
CT: cerebral oedema
MANAGEMENT
treat cause
decreased intake: nutrition with low protein
increased elimination

haemodialysis/ renal replacement therapy
drugs to lower ammonium level (e.g. sodium benzoate, sodium phenylacetate, sodium phenylbutyrate)

liver transplantation if indicated
PROS AND CONS OF AMMONIA AS A TEST
Pros
good availability and turn around times
Used as an indicator of hepatic encephalopathy
Very high levels may indicate cerebral herniation
May be useful to indicate undiagnosed cirrhosis in patients presenting with altered mental status
Cons
Normal values do not rule out encephalopathy – therefore of limited utility in patients with known chronic liver disease
Not useful as a monitor during therapy
Must be sent on ice
References and Links
Journal articles
Clay AS, Hainline BE. Hyperammonemia in the ICU. Chest. 2007 Oct;132(4):1368-78. Review. PMID: 17934124. [article]
Crosbie DC, et al. Late-onset ornithine transcarbamylase deficiency: a potentially fatal yet treatable cause of coma. Crit Care Resusc 2009; 11:222-227 PMID: 19737127.
Gupta S, Fenves AZ, Hootkins R. The Role of RRT in Hyperammonemic Patients. Clin J Am Soc Nephrol. 2016;11(10): 1872-1878. PMID: 27197910
---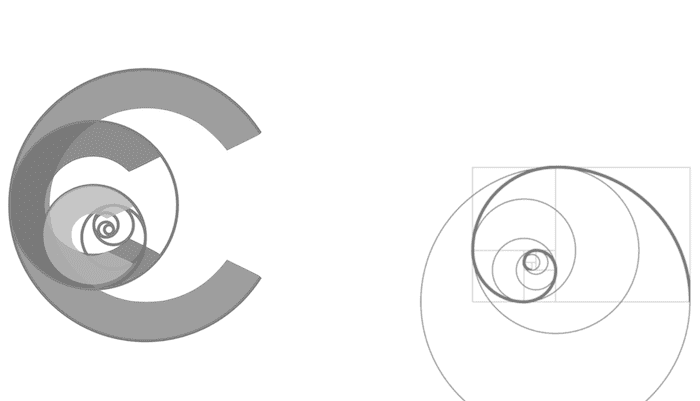 Chris is an Intensivist and ECMO specialist at the Alfred ICU in Melbourne. He is also a Clinical Adjunct Associate Professor at Monash University. He is a co-founder of the Australia and New Zealand Clinician Educator Network (ANZCEN) and is the Lead for the ANZCEN Clinician Educator Incubator programme. He is on the Board of Directors for the Intensive Care Foundation and is a First Part Examiner for the College of Intensive Care Medicine. He is an internationally recognised Clinician Educator with a passion for helping clinicians learn and for improving the clinical performance of individuals and collectives.
After finishing his medical degree at the University of Auckland, he continued post-graduate training in New Zealand as well as Australia's Northern Territory, Perth and Melbourne. He has completed fellowship training in both intensive care medicine and emergency medicine, as well as post-graduate training in biochemistry, clinical toxicology, clinical epidemiology, and health professional education.
He is actively involved in in using translational simulation to improve patient care and the design of processes and systems at Alfred Health. He coordinates the Alfred ICU's education and simulation programmes and runs the unit's education website, INTENSIVE.  He created the 'Critically Ill Airway' course and teaches on numerous courses around the world. He is one of the founders of the FOAM movement (Free Open-Access Medical education) and is co-creator of litfl.com, the RAGE podcast, the Resuscitology course, and the SMACC conference.
His one great achievement is being the father of three amazing children.
On Twitter, he is @precordialthump.
| INTENSIVE | RAGE | Resuscitology | SMACC