Arthur Hale Curtis (1881 – 1955) was an American football player, coach, and gynecologist.
Curtis published numerous works on obstetrics and gynaecology, particularly on leukorrheal, infections of the female reproductive organs, gynaecological neoplasms, and radium treatment. Dr Curtis authored 'A Textbook of Gynaecology' which received 5 editions.
Dr Curtis is eponymous with Fitz-Hugh Curtis syndrome, following his 1929 presentation at the Baltimore Obstetrical and Gynaecologic Society meeting of 'violin string' adhesions between the anterior liver surface and abdominal wall in 12 female patients with gonococcal salpingitis, which was later published in 1930.
---
Biography
Born 20th May 1881, Portage Wisconsin, USA
1901 – Captain of the University of Wisconsin baseball and unbeaten football team
1902 – Graduated with B.S. degree from the University of Wisconsin
1902 – Head Coach American Football – Kansas Jayhawks
1903-4 – Head Coach American Football – Wisconsin Badgers
1905 – Graduated with M.D. degree from Rush Medical College, Chicago
1910 – Clinical assistant in gynaecology at the Northwestern University Medical School
1924 – Professor of obstetrics and gynaecology and chairman (1926) at Northwestern University Medical School
1927 – President of the American Gynaecological Society
1935 – Awarded honorary LL.D. by the University of Wisconsin
1947 –Emeritus Professor of obstetrics and gynecology
Died 13th November 1955, Evanston, Illinois
---
Medical Eponyms
Fitz-Hugh-Curtis syndrome refers to perihepatitic adhesions between the liver capsule and under surface of the anterior abdominal wall seen on laparotomy/laparoscopy.
In 1930, called attention to the frequent coexistence of gonococcic salpingitis and "violin string" adhesions between the anterior surface of the liver and the anterior abdominal wall discovered at at laparotomy in patients with atypical gallbladder symptoms – conditions indicating, presumably, a chronic, healing or healed perihepatitis. He believed that the adhesions were indicative of gonococcal infection
Extensive adhesions between the anterior surface of the liver and the anterior abdominal wall, characteristically of the separate "violin-string" type, are not infrequently encountered in patients operated on for relief of pelvic distress incident to gonorrheal disease of the tubes. It would appear that gonorrheal disease is not so invariably limited to the pelvis as has heretofore been assumed. Female patients with symptoms suggestive of gallbladder disease or pleurisy may be suffering from liver-abdominal wall adhesions complicating a pelvic gonorrheal infection.

Curtis 1930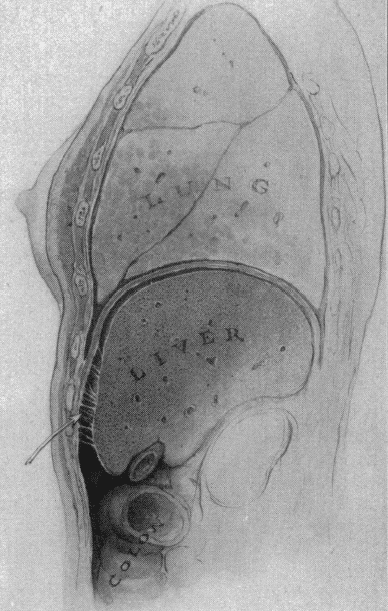 ---
Major Publications
---
References
---
eponym
the person behind the name
Doctor in Australia. Keen interest in internal medicine, medical education, and medical history.
Associate Professor Curtin Medical School, Curtin University. Emergency physician MA (Oxon) MBChB (Edin) FACEM FFSEM Sir Charles Gairdner Hospital.  Passion for rugby; medical history; medical education; and asynchronous learning #FOAMed evangelist. Co-founder and CTO of Life in the Fast lane | Eponyms | Books | Twitter |