Reviewed and revised 26 September 2015
OVERVIEW
Aspiration = inhalation of oropharyngeal or gastric contents into the larynx and lower respiratory tract
Aspiration pneumonitis, or Mendelson syndrome, is chemically induce inflammation of the lungs  as a result of aspiration of gastric contents
Aspiration pneumonia is infection of the lungs following aspiration by micro-organisms colonising the GI tract
Distinguishing from aspiration pneumonitis may be difficult, and the distinction is controversial
PATHOPHYSIOLOGY
Aspiration is more likely when there are factors contributing to:
increased intragastric pressure
decreased upper and lower oesophageal sphincter tone, and/or
obtunded upper airway reflexes
Factors that reduce lower esophageal pressure
Gastric fluid components
Increased acidity
Lipids
Hyperosmolar fluid
Progesterone
Pharmacologic agents
Dopaminergic agonists
β-Adrenergic agonists
Theophylline and caffeine
Anticholinergics
Opioids
Aspiration pneumonitis
chemical burn of the tracheobronchial tree and pulmonary parenchyma
this causes an intense inflammatory reaction
Aspiration pneumonia
the contents of the stomach are normally sterile; however, superinfection can take place subsequently
bacteria more likely if

patient on antacids, H2 antagonist or PPI
receiving enteral feed
gastroparesis
small bowel obstruction
elderly: increased colonization with S. aureus, aerobic gram-negative bacilli (Klebsiella and Escherichia coli)
Segments affected
those that aspirate in recumbent position -> posterior segments of upper lobes
those that aspirate upright -> basal segments of lower lobes
Complications
ARDS
pneumonia, abscess formation and cavitation
CLINICAL FEATURES
aspiration may range from asymptomatic to severe respiratory failure
respiratory symptoms and signs include cough, wheeze, crackles, dyspnoea, soiling of the airway, tachypnoea, tachycardia decreased lung compliance (increased airway pressures), hypoxia and cyanosis
even in the absence of infection a SIRS response may occur, including raised WBC, fever, tachycardia and hypotension
RISK FACTORS
Patient factors
full stomach (fasting guidelines: 2 hr – clear fluids, 4 hr – breast milk, 6 hr – food)
opioid use
pain
pregnancy
increased BMI
distended abdomen – mass, ascites, bowel obstruction
GORD
decreased level of consciousness
gastric mass (malignancy)
DM
oesophageal motility disorders
anxiety
chronic neurological conditions – bulbar palsy from CVA, MS, MG, myotonic dystrophy
scleroderma
Anaesthetic
anaesthesia with an unprotected airway (induced unconsciousness)
instrumentation of airway with inadequate depth of anaesthesia
paralysis
head down positioning
inadequate cricoid pressure
use of other airways other than cuffed endotracheal tube
opioids
use of inhalational agent (N2O)
Surgical
laparoscopic insufflation of abdomen
bowel or visceral manipulation
pain
PREVENTION OF ASPIRATION
This applies particularly to patients receiving sedation or induction of anaesthesia
Adequately starved patients
Prophylactic anti-emetic use
Adequate analgesia
RSI (pre-oxygenation, suction readily available, induction with cricoid pressure, suxamethonium, no bag-mask ventilation)
If bag-masking required – use small shallow breaths (LOS pressure 20 cmH2O)
Low threshold for use of a cuffed endotracheal tube
Prokinetics pre-induction and extubation (high risk times)
Extubating at risk patient once return of laryngeal reflexes apparent
Use of agent like remifentanil and propofol so patients can wake quickly and clear headed with intact laryngeal reflexes
Minimise opioid use
No N2O
MANAGEMENT
IMMEDIATE
minimised further aspiration
if awake -> suction and place in recovery position
if breathing spontaneously -> recovery position
if unconscious and apnoeic
secure airway (ETT)
suction until airway clear
100% O2
CPAP
SUBSEQUENTLY
empty stomach with NG tube
CXR – diffuse infiltrate (often in RLL) – on table CXR
bronchoscopy +/- lavage
chest physiotherapy
ICU referral if appropriate
?corticosteroids – may dampen down inflammation but don't effect outcome
?antibiotics not indicated unless aspiration of infected material is a particular concern or has other risk factors (see above)
Aspiration pneumonia
first line antibiotics:
-> benzylpenicillin + metronidazole
-> or clindamycin
if aerobic gram –ve bacilli suspected (alcoholic patients)
-> metronidazole + ceftriaxone/cefotaxime/piperacillin-tazobactam/ticarcillin+clavulanate
once defervesce -> amoxicillin-clavulanate or clindamycin po
7 days of total therapy usually adequate
References and Links
Journal articles
Marik PE. Aspiration pneumonitis and aspiration pneumonia. The New England journal of medicine. 344(9):665-71. 2001. [pubmed]
---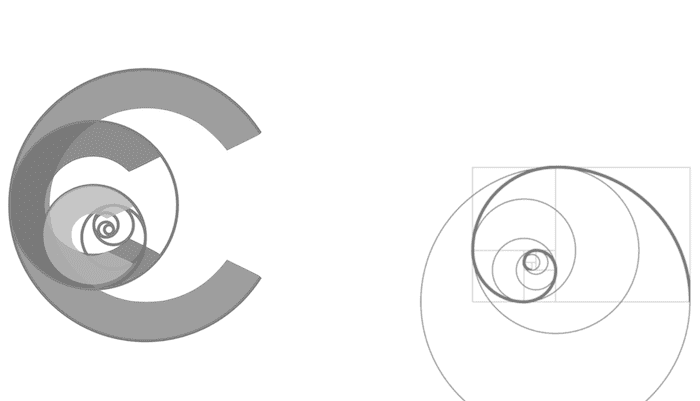 Chris is an Intensivist and ECMO specialist at the Alfred ICU in Melbourne. He is also a Clinical Adjunct Associate Professor at Monash University. He is a co-founder of the Australia and New Zealand Clinician Educator Network (ANZCEN) and is the Lead for the ANZCEN Clinician Educator Incubator programme. He is on the Board of Directors for the Intensive Care Foundation and is a First Part Examiner for the College of Intensive Care Medicine. He is an internationally recognised Clinician Educator with a passion for helping clinicians learn and for improving the clinical performance of individuals and collectives.
After finishing his medical degree at the University of Auckland, he continued post-graduate training in New Zealand as well as Australia's Northern Territory, Perth and Melbourne. He has completed fellowship training in both intensive care medicine and emergency medicine, as well as post-graduate training in biochemistry, clinical toxicology, clinical epidemiology, and health professional education.
He is actively involved in in using translational simulation to improve patient care and the design of processes and systems at Alfred Health. He coordinates the Alfred ICU's education and simulation programmes and runs the unit's education website, INTENSIVE.  He created the 'Critically Ill Airway' course and teaches on numerous courses around the world. He is one of the founders of the FOAM movement (Free Open-Access Medical education) and is co-creator of litfl.com, the RAGE podcast, the Resuscitology course, and the SMACC conference.
His one great achievement is being the father of three amazing children.
On Twitter, he is @precordialthump.
| INTENSIVE | RAGE | Resuscitology | SMACC