Augusto Pellegrini (1877-1958) was an Italian surgeon.
His work encompassed an extensive range of subspecialties within surgery. He is renowned as a pioneer in limb amputation, kineplastic techniques, and the development of kinematic prosthesis with Giuliano Vanghetti (1861-1940) – allowing patients to use their own muscles in powering the prosthesis.
Pellegrini's other work involved osteoplastic amputation; supporting early intervention for acute appendicitis; abdominal radiography in acute abdomen; ether as a safer anaesthesia; advocating specific surgical instruments in appendicectomy and gastroenterostomy; liver resection; pancretic cysts; and seroprophylaxis/therapy for gas gangrene.
He is eponymously associated with the Pellegrini-Steida lesion (1905), after publishing an early description of post-traumatic knee ossification (tibial collateral ligament), associated particularly with sports activities.
---
Biography
Born on June 26, 1877, in Fucecchio, Italy
Completed his medical studies at the Department of Medicine, Institute of Advanced Practical and Specialized Studies of Florence
1906 – Head Surgeon at the United Hospitals of Città di Castello
1907-1913 Director of Marradi Hospital
1907-1910 Assistant at the Institute of General Surgery of Florence
1910 – Lecturer in operative medicine at Institute of General Surgery of Florence
1913 – Head of the Institute of Surgery at the University of Perugia. Head Surgeon and Director of the Mellino Mellini Hospital in Chiari until his retirement
Died on June 11, 1958 in Chiari, Italy
---
Medical Eponyms
Ossified post-traumatic lesions at (or near) the medial femoral collateral ligament adjacent to the margin of the medial femoral condyle
Pellegrini called attention to a traumatic ossification of the collateral tibial ligament of the knee. He reported case of calcification, involving the collateral ligament of the knee in a 36-year-old man who fell at work from a height of 2 m striking the internal knee surface on an iron vessel on October 6, 1904.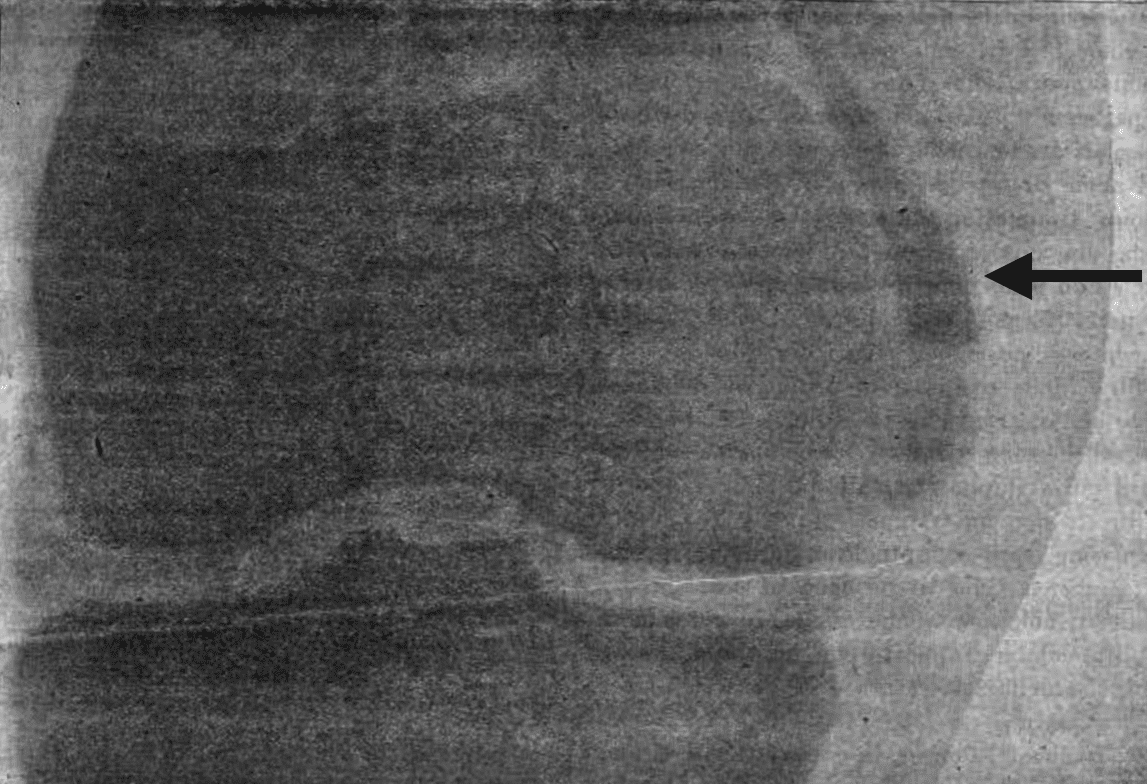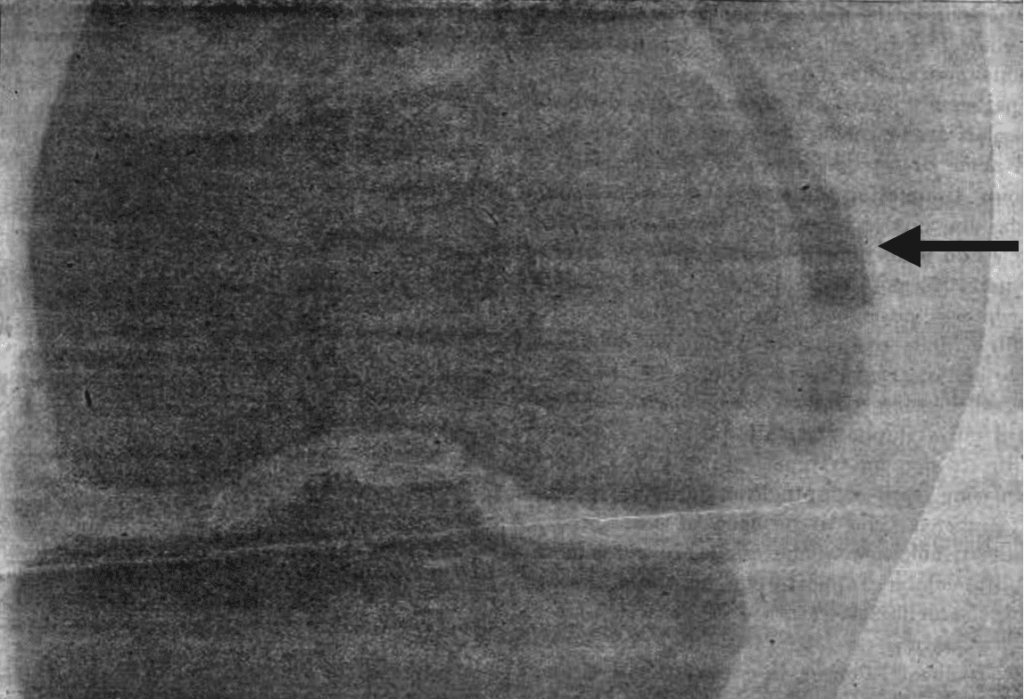 ---
Key Medical Attributions
Pellegrini collaborated with Giuliano Vanghetti (1861-1940) in kineplastic surgical technique to allow muscle force from a patient to be applied to prosthesis. Pellegrini advocated for limited re-amputations in achieving a functional skeletal stump.
He promoted specific surgical equipment for appedicectomy, and forceps in gastroenterostomy for intussusception to reduce haemorrhage during anastomosis.
He advocated for ether instead of chloroform as safer anaesthesia; and introduced disinfection of the hands solely with alcohol.
His other works include seroprophylaxis and serotherapy for gas gangrene; establishment of mountain hospitals in treating patients with pulmonary tuberculosis; neoplastic thrombosis of the inferior vena cava in malignant tumors of the kidney; pancreatic cysts; liver resection; intervention for appendicitis within 48-hours; and abdominal radiography for diagnostic clarification for an acute abdomen.
---
Major Publications
Pellegrini A. Ossificazione traumatica del ligamento collaterale tibiale dell'articolazione del ginocchio sinistro. [Traumatic calcification of the collateral tibial ligament of the knee joint] Clinica moderna (Firenze) 1905; 11: 433-439.
Pellegrini A. Studio clinico ed anatomo-patologico sopra 91 casi di appendicite. Clinica Moderna 1905;11:254–61.
Pellegrini A. Studio clinico ed anatomo-patologico sulla trombosi neoplastica della vena cava ascendente nei tumori maligni del rene. Morgagni 1906; 48: 1–26.
Pellegrini A. La resezione del Fegato. Contributo clinico, statistico e sperimentale. Firenze, 1910
Pellegrini A. Contributo allo studio della patogenesi delle cisti del pancreas. Riforma Medica 1910; 3: 57–62.
Pellegrini A. Sulla preferenza da darsi alla narcosi coll'etere somministrato a goccie. Gazzetta Internazionale di Medicina, Chirurgia, Igiene, Interessi professionali 1913;6:125–8.
Pellegrini A. Sieroprofilassi e sieroterapia della gangrena gassosa. Riforma Medica 1926;17:391–4.
Pellegrini A. Tecnica generale delle amputazioni comuni secondo il Ceci e suoi vantaggi. Chirurgia degli organi di movimento 1927; 11: 479–582.
Pellegrini A. Una pinza copro-emostatica per le anastomosi gastro-intestinali. Bollettino della Società medico-chirurgica Bresciana 1927; 4: 219–23.
Pellegrini A. Sull'opportunità di istituire sezioni ospedaliere in montagna. Riforma Medica 1929; 8: 298–301.
---
References
---
[cite]
---
Doctor in Australia. Keen interest in internal medicine, medical education, and medical history.
BA MA (Oxon) MBChB (Edin) FACEM FFSEM. Associate Professor Curtin Medical School, Curtin University. Emergency physician, Sir Charles Gairdner Hospital.  Passion for rugby; medical history; medical education; and asynchronous learning #FOAMed evangelist. Co-founder and CTO of Life in the Fast lane | Eponyms | Books | Twitter |