Have you ever looked after a critically ill patient and had to explain to his or her family what the different options for treatment will really mean? It is not always easy, is it?
Kruser, et al (2015) designed a shared decision making communication tool called "Best Case/Worst Case" (BC/WC) to help us.
It involves creating a visual representation like this: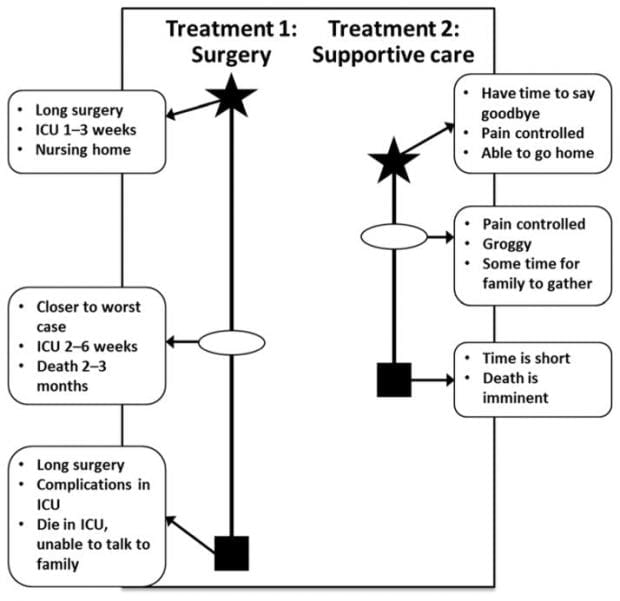 Have you tried it? What do you think?
---
Reference
---