Description
Intravenous regional anaesthesia (IVRA) provides a simple, safe technique for various surgeries on the upper and lower limbs. It was first performed by August Bier in 1908, but fell into disuse. It was rediscovered with new anaesthetic agents in the 1940's and Charles McKinnon Holmes in the 1960's.
The Bier block technique provides analgesia, muscle relaxation and a relatively bloodless field. It involves injection of local anaesthetic into the venous system of an extremity which has previously been exsanguinated by gravity or compression. The local anaesthetic diffuses into the surrounding nerves. Local ischaemia, caused by the tourniquet, contributes to the analgesic effect.
Method
A double/single cuff tourniquet is placed on the upper arm (not forearm, as this does not provide adequate arterial compression) and the arm is then elevated. The cuff is then inflated to 100mmHg above the patient's systolic pressure (brachial pulse should be absent to ensure blood flow is occluded). Prilocaine 0.5% 3mg/kg is then injected intravenously into the limb; once injected the cannula is then removed. Anaesthetic affect is checked and the procedure carried out. The cuff should be inflated for a minimum of 20-25 minutes post injection of prilocaine and a maximum time of 60-90 minutes. Once the procedure is complete, the cuff is deflated. At all times the patient should be observed and monitored for systemic toxicity of local anaesthetic; intralipid should be easily available whilst carrying out the procedure. Note: The protocols for biers block vary depending on hospital/region and should be followed when carrying out the procedure.
---
History of the Bier block
1885 – James Leonard Corning (1855-1923) described a new method of regional anaesthesia using subcutaneous injections of cocaine hydrochloride 'incarcerated' by a proximally placed Corning tourniquet and Corning clamp.
When we shut off the blood from a portion of the body previously injected with a comparatively weak solution of the hydrochlorate of cocaine, we maintain the latter for a protracted period of time in contact with the filaments of the sensory nerves; we incarcerate the solution in the field of operation, and are consequently enabled to perpetuate those chemical changes in the sensory filaments which are necessary to a suspension of conduction – to the maintenance of a prolonged condition of anaesthesia.

Corning 1885
1908 – On April 22, 1908 at the thirty-seventh Congress der Deutschen Gesellschaft für Chirurgie in Berlin, August Bier (1861 – 1949), demonstrated his new regional anaesthesia technique by performing a lower limb amputation and resection of an elbow. [Ueber einen neuen Weg Localanästhesie an den Gliedmassen zu erzeugen – a new way to produce local anaesthesia in the limbs]. The procedure required minimal equipment; avoided a general anaesthetic; and provided a blood free surgical site.
An Esmarch Bandage was used to exsanguinate the limb. Following this, tourniquets were placed proximal and distal to the surgical site to keep to local anaesthetic within the desired area. An appropriate vein, such as the basilic, cephalic, or great saphenous is dissected (venae section) within the the isolated segment; appropriate ligatures placed; and a venous cannula inserted. Local anaesthetic was then injected intravenously (direkte Venenanästhesie) taking affect within minutes (originally 0.25% procaine was used by Bier), allowing the procedure to commence.


The distal tourniquet is removed when the desired anaesthetic effect achieved. With the procedure complete, and a safe amount of time elapsed, the proximal bandage can be removed with the return of sensation within minutes.
Bier presented a series of 134 cases in Ueber Venenanästhesie (1909) in which the anaesthetic effect was described as 'good' in 115; 'satisfying' in 14; and 'insufficient' in 5 patients. Following the Cameron Lecture delivered in Edinburgh on 20th July 1910, Bier published his first comprehensive analysis in English. However, this latter account is oft overlooked with the authors name misspelled as BEIR…
1909 – Friedrich (Fritz) August Momburg (1870-1939), Bier's assistant, published a a modification of Bier's technique to reduce the pain caused by the proximal tourniquet. A third bandage was placed around the anaesthetised arm, distal to the first tourniquet, allowing the first tourniquet to be removed and alleviate pain.
Die zur Herstellung der Venenanästhesie notwendige Blutleere hat die Unannehmlichkeit, daß die abschnürende, zentral gelegene Binde in zahlreichen Fällen starke Druckschmerzen hervorruft.
Fig 1: Es gibt nun ein einfaches Mittel, diese Druckschmerzen zu beseitigen. Jetzt legt man eine dritte abschnürende Binde zwischen die zentrale (I) und periphere (II), also in das anästhetische Gebiet und löst die zentrale Binde Nr. l. Die abschnürende Binde Nr.3 verursachte dann im Verlaufe der Operation keinerlei Beschwerden. Die längste Liegedauer der abschnürenden Binde Nr. 3 betrug bisher 25 Minuten.
Fig 2: Auch bei Operationen in der Zone der direkten Anästhesie ist das Verfahren zu gebrauchen, ohne daß durch die Anlegung der Binde Nr.3 das Operationsfeld wesentlich eingeschränkt wird. Man legt die abschnürende Binde Nr. 1 etwas weiter zentralwiirts an und nach der Injektion in die Vene die Binde Nr. 3 direkt neben die Binde Nr.1. Die abschnürende Binde Nr. 3 kann ruhig über die zur Aufsuchung der Vene gesetzte Wunde, die mit steriler Gaze bedeckt wird, angelegt werden.
The evacuation of the blood necessary for the production of venous anaesthesia has the inconvenience that the constricting, centrally located bandage causes severe pressure pain in numerous cases.
Fig 1: There is now a simple way to get rid of this pressure pain. Now place a third constricting bandage between the central (I) and peripheral (II), i.e. in the anaesthetic area, and loosen the central bandage No. 1. The constricting bandage number 3 then caused no discomfort in the course of the operation. The longest period in which the constricting bandage No. 3 was left in place was 25 minutes.
Fig 2: The procedure can also be used for operations in the area of direct anesthesia, without the surgical field being significantly restricted by the application of bandage number 3. The constricting bandage No. 1 is placed a little further in the center and after the injection into the vein, bandage No. 3 is placed directly next to bandage No. 1. The constricting bandage no. 3 can be put on over the wound made to locate the vein, which is covered with sterile gauze.




The Bier block technique fell into disuse due to its cumbersome technique, and the fear of possible early liberation of local anaesthetic into the bloodstream.
1954 – Brazilian Flavio Kroeff-Pires (1917- ) first saw the technique demonstrated by an assistant to the Uruguayan orthopedist José Luis Bado (1903-1977). Bado had apparently been using the technique for many years, since a visit to Bier's medical school in Berlin during the 1920s, but had not produced any formal scientific reports on the method.
Kroeff-Pires published his experiences with the IVRA technique between 1946-1954 using procaine 0.5% in a volume of 80 mL (upper extremity) or 150 mL (lower extremity). He advocated for the use of a double tourniquet and arm elevation for exsanguination instead of the Esmarch bandage.
1963 – It was later simplified by Charles McKinnon Holmes (1935 – 2020). Holmes used a single sphygmomanometer cuff (high, proximal, and inflated to above the systolic blood pressure); a fine needle into a convenient vein (typically the dorsum of the hand); and 0.5% lignocaine as anaesthetic. He described a series of 30 patients, concluding the technique to be simple, safe and not requiring special training or extensive experience.
In the casualty and outpatient departments many operations are done on the limbs. Inevitably the patient is often ill-prepared for general anaesthesia, which is made all the more hazardous if delegated to a junior anaesthetist. This paper describes a safe and simple method of producing analgesia of the limbs. It is a modification of the technique of "venous anaesthesia" described by Bier.

All that is required is a supply of 0-5% lignocaine, a sterile syringe and a fine needle, a Gordh or Mitchell needle, a sphygmomanometer, and a broad Esmarch-type rubber bandage. The lignocaine should not include adrenaline which may impair its diffusion.

Charles McKinnon Holmes, 1963
Since Bier's initial introduction of this method of anaesthesia it has been substantially modified and protocols for Biers block differ depending on the country, local protocols and which limb is undergoing the procedure.
---
Associated Persons
---
Alternative names
Bier's block
Intravenous regional anaesthesia (IVRA)
---
References
Historical references
Bier block references
---
Cite this article as:
Alex Johnson and Mike Cadogan, "Bier Block," In:
LITFL - Life in the FastLane
, Accessed on March 30, 2023,
https://litfl.com/bier-block/
.
---
eponymictionary
the names behind the name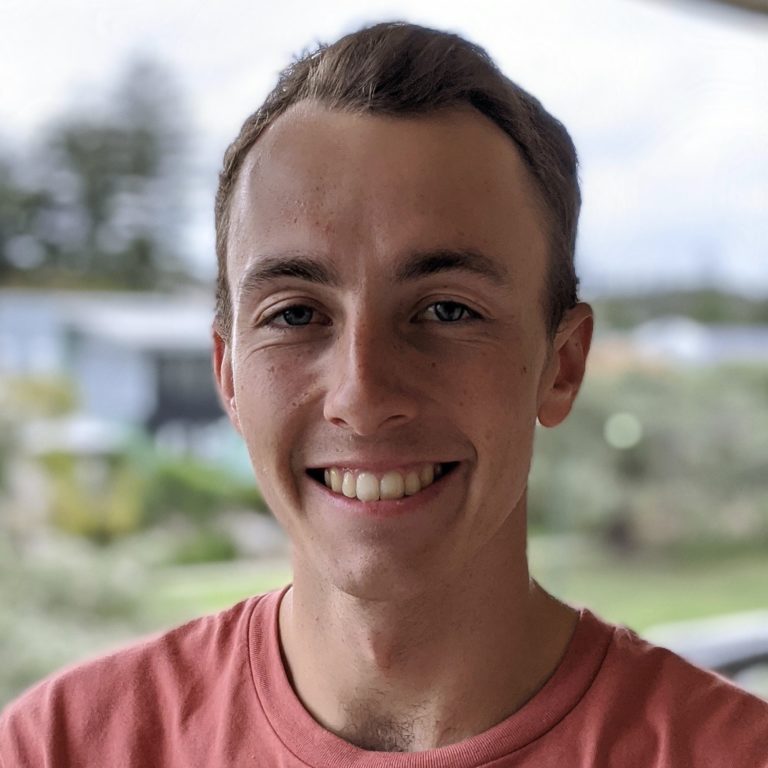 Doctor currently working in South Wales, training in anaesthetics. Graduated Leeds University with MB ChB with BSc in microbiology in relation to medicine. Special interests in emergency medicine, critical care and anaesthetics
Associate Professor Curtin Medical School, Curtin University. Emergency physician MA (Oxon) MBChB (Edin) FACEM FFSEM Sir Charles Gairdner Hospital.  Passion for rugby; medical history; medical education; and asynchronous learning #FOAMed evangelist. Co-founder and CTO of Life in the Fast lane | Eponyms | Books | Twitter |