August Karl Gustav Bier (1861 – 1949) was a German Surgeon.
Credited with the first spinal anaesthetic, Bier experimented with self cocainisation of the spinal cord. Former assistant to Johannes Friedrich August von Esmarch (1823 – 1908), the Esmarch tourniquet formed the basis of his eponymous Bier block regional anaesthesia
In the 1920's Bier was famous as First Surgeon of Imperial Germany and counselor to all the important rulers of the world. Bier operated on the Emperor, the German President Friedrich Ebert and was consulted by the chairman of the Asian Tartares, the family of the Russian Tsar, and Lenin.
Bier is remembered for his multiple advancements in anaesthetics and surgery; the inventor of the steel helmet in WWI; a philosopher (Die Steele, Das Leben); an environmentalist (Sauen woodland project and the August Bier foundation); and a self experimenter (spinal anesthesia, hyperemic therapy, and homeopathy)
---
Biography
Born November 24, 1861 in Helsen Waldeck, Germany
1881-1886 Studied medicine at the Universities of Berlin ('81), Leipzig ('82-83), and finally Kiel ('83-86)
1886-1888 Numerous medical posts including ship's surgeon to South America (twice); a general practitioner in Gettorf, a small village outside of Kiel; and a voluntary doctor of the First Sailor Division in Kiel.
1888 – MD, University of Kiel defending thesis Kenntnis der Syphilome der äusseren Muskulatur; residency in surgery under the professor Friedrich Von Esmarch in Kiel. He became an assistant to Esmarch and supervised the changeover from the antiseptic to aseptic system in operating theatres
1889 – Performed the first spinal anaesthetic
1895 – Professor extraordinarius, University of Kiel
1903 – Professor of Surgery at Bonn
1905 – Married his first patient, Anna Esau with whom he had 5 children. Honorary Member of the Scottish Association for Surgeons; Honorary Doctor in Law Sciences at the University of Edinburgh. Cameron prize for his new concept to treat acute as well as chronic infections, especially tuberculosis, by hyperemia.
1907 – Chair of Surgery in Berlin
1908 – Described intravenous procaine analgesia (Bier Block)
1910 – President of the Deutsche Gesellschaft für Chirurgie [German Society of Surgeons]
1914 – Obergeneralarzt der Marine in Wilhelmshaven
1915 – Bier and Military physician Friedrick Schwerd developed the prototype M16 steel helmet for German troops in WW1. Offered much greater protection than the standard Kaiser Wilhelm helmet
1918 – Founded the Deutsche Sporthochschule für Leibesübungen, convinced that exercise is essential for good health. He was Rector from 1920 until it's closure in 1932
1931 – Star of the Royal House of Hohenzollern
1932 – Retired from surgery to his 828 acre woodland estate in Sauen
1937 – Awarded the German National Prize for the Arts and Science [Deutscher Nationalpreis für Kunst und Wissenschaft], The German alternative to the Nobel Prize
Awards: Five international doctorates; Roter Adlerorden II. Klasse mit Eichenlaub; Königlicher Kronen-Orden (Preußen) II. Klasse; Königlicher Kronen-Orden (Preußen) II. Klasse.
Died March 12, 1949 aged 87
---
Medical Eponyms
On April 22, 1908 at the thirty-seventh Congress der Deutschen Gesellschaft für Chirurgie in Berlin, Bier demonstrated the new regional anaesthesia technique by performing a lower limb amputation and resection of an elbow. The procedure required minimal equipment; avoided a general anaesthetic; and provided a blood free surgical site.
An Esmarch Bandage was used to exsanguinate the limb. Following this, tourniquets were placed proximal and distal to the surgical site to keep to local anaesthetic within the desired area. An appropriate vein, such as the basilic, cephalic, or great saphenous is dissected (venae section) within the the isolated segment; appropriate ligatures placed; and a venous cannula inserted. Local anaesthetic was then injected intravenously (direkte Venenanästhesie) taking affect within minutes (originally 0.25% procaine was used by Bier), allowing the procedure to commence.


The distal tourniquet is removed when the desired anaesthetic effect achieved. With the procedure complete, and a safe amount of time elapsed, the proximal bandage can be removed with the return of sensation within minutes.
Bier presented a series of 134 cases in Ueber Venenanästhesie (1909) in which the anaesthetic effect was described as 'good' in 115; 'satisfying' in 14; and 'insufficient' in 5 patients. Following the Cameron Lecture delivered in Edinburgh on 20th July 1910, Bier published his first comprehensive analysis in English. However, this latter account is oft overlooked with the authors name misspelled as BEIR…
1909 – Bier's assistant, Fritz Momburg (1870-1939), published a a modification of Bier's technique to reduce the pain caused by the proximal tourniquet (1). A third bandage (3) was placed around the anaesthetised arm, distal to the first tourniquet, allowing the first tourniquet to be removed and alleviate pain.


1954 – The Bier block technique had fallen in disuse due to its cumbersome technique, and the fear of possible early liberation of local anaesthetic into the bloodstream. Brazilian Flavio Kroeff-Pires (1917- ) published his experiences with the IVRA technique in 1954 and both modernized and popularized the technique using 0.5% procaine.
1963 – It was later simplified by Charles McKinnon Holmes (1935 – 2020). Holmes used a single sphygmomanometer cuff (high, proximal, and inflated to above the systolic blood pressure); a fine needle into a convenient vein (typically the dorsum of the hand); and 0.5% lignocaine as anaesthetic. He described a series of 30 patients, concluding the technique to be simple, safe and not requiring special training or extensive experience.
Since Bier's initial introduction of this method of anaesthesia it has been substantially modified and protocols for Biers block differ depending on the country, local protocols and which limb is undergoing the procedure.
---
Key Medical Attributions
Spinal anaesthesia
During his time at Kiel, Bier worked with Heinrich Quincke (1842-1922), who had safely performed lumbar punctures as an investigative procedure (1891), and injected drugs for the treatment of tuberculosis. This inspired Bier to identify that cocaine could be injected directly into cerebrospinal fluid to produce analgesia.
1889 – Bier performed the first spinal anaesthetic using 3mL of 0.5% solution of cocaine on a 34 year old man with disseminated tuberculosis who required partial amputation of the leg. According to Bier, the man reported having no feeling in the lower half of his body, remained conscious throughout the operation and informed Bier that he had not felt any pain. Bier also noted that the patient could not move his limbs throughout the procedure
After successfully administering six spinal blocks, Bier allowed his junior colleague, Otto Hildebrandt (1868 – 1954) to inject 2 mL of 1% cocaine solution into his own (Bier's) spinal fluid. Unfortunately the syringe did not fit the needle, causing the cocaine and his CSF to leak out. He then performed a successful spinal anaesthetic on Hildebrandt whereby analgesia of the lower limbs occurred within eight minutes.
These experiments proved to us that an exceedingly small quantity of cocaine (0.005gm) injected into the intrathecal space can narcotise two-thirds of the body to such a degree that major surgery can be performed painlessly. Loss of sensation develops in the legs 5-8 minutes after injection.

…cocainization of the spinal cord could be used for painless surgery. It can serve this purpose only if it is associated with less danger and discomfort than general anaesthesia

Bier 1899
Both Bier and Hildebrandt suffered severe Post dural puncture headache (PDPH) which lasted almost a week. Bier hypothesised:
Both of us doctors suffered the worst reactions, probably because we were careless with our bodies. Instead of lying down after the lumbar puncture and the cocaine injection, we continued our daily routine, we drank and smoked more than was beneficial, and we did our work the following day as usual. Regarding the after effects, we have to decide the following question: were they caused by the poisonous effects of cocaine, or did the injection of a foreign substance into the intrathecal canal irritate the central nervous system?

Bier 1899
---
Hyperemic therapy (Hyperämie als Heilmittel)
Bier was intrigued by the reactive hyperemia phenomenon and relief of symptoms following the application of an Esmarch bandage. Bier used his hyperemia method to manage tuberculosis, elephantiasis, parotitis, inflammation of joints, and other conditions. He first published his findings on Heilwirkung der Hyperaemie in 1897.
Bier was convinced of the hyperemic theory of treatment and tested the effects on himself. He applied a tourniquet around his upper arm for 10 hours and also one around his neck for a whole night resulting in vertigo, pulsating headache, swollen eyelids, and red eyes for several hours.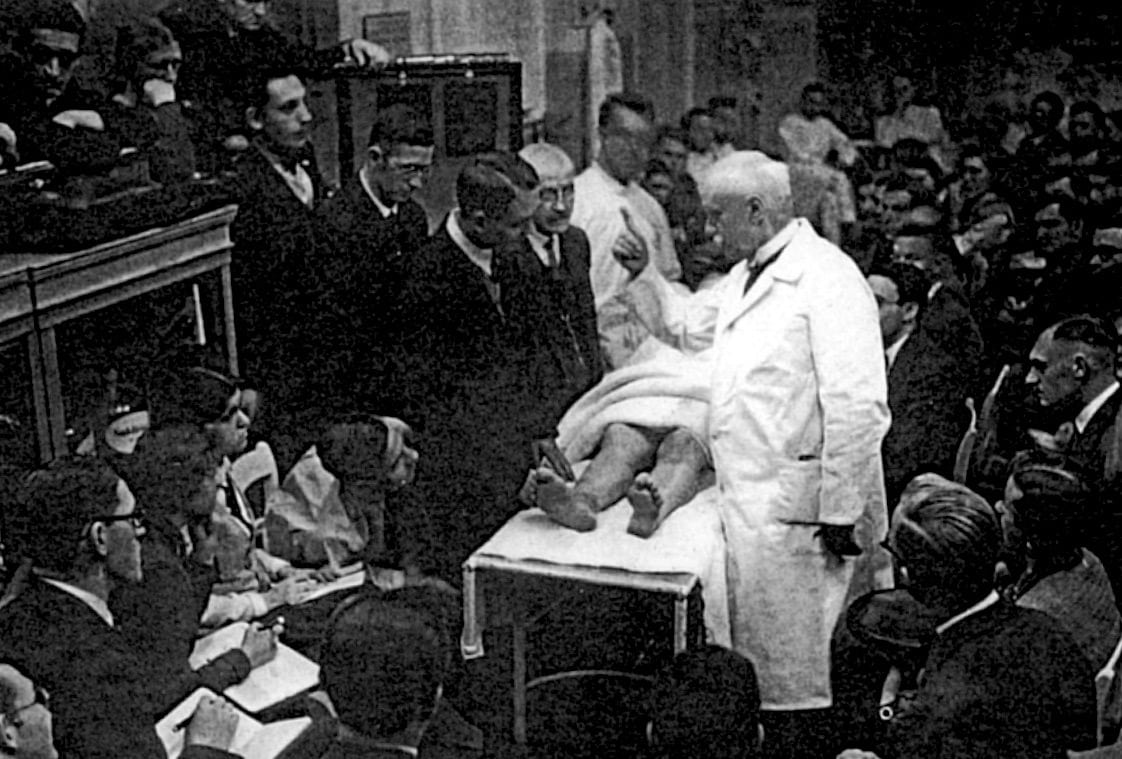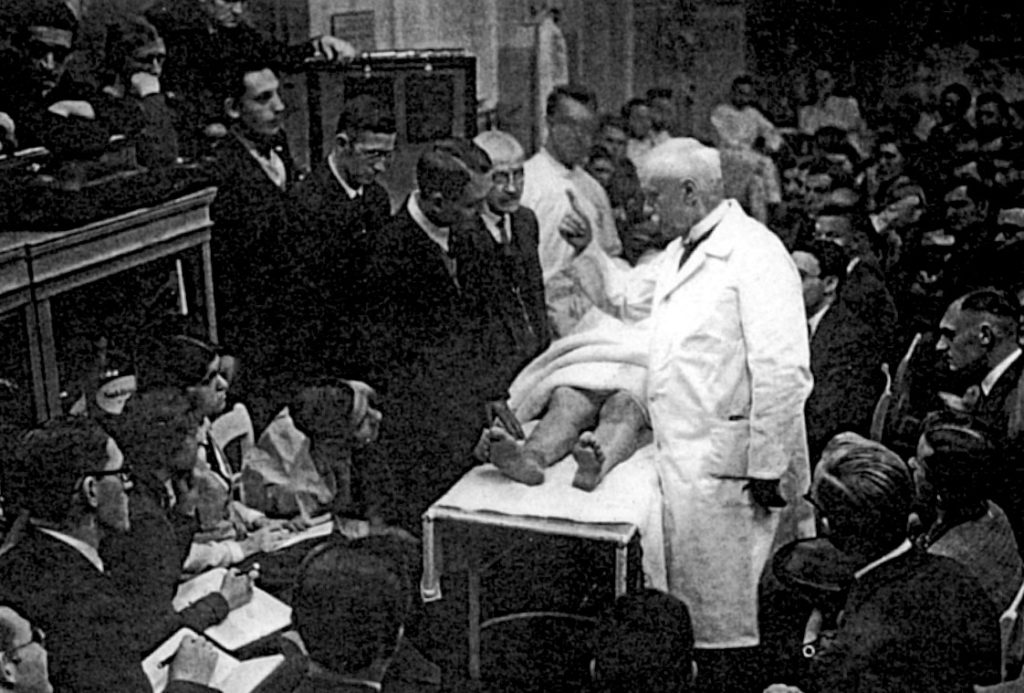 ---
Major Publications
---
References
Biography
Eponymous terms
---
Cite this article as:
Alex Johnson and Mike Cadogan, "August Karl Gustav Bier," In:
LITFL - Life in the FastLane
, Accessed on March 31, 2023,
https://litfl.com/august-bier/
.
---
eponym
the person behind the name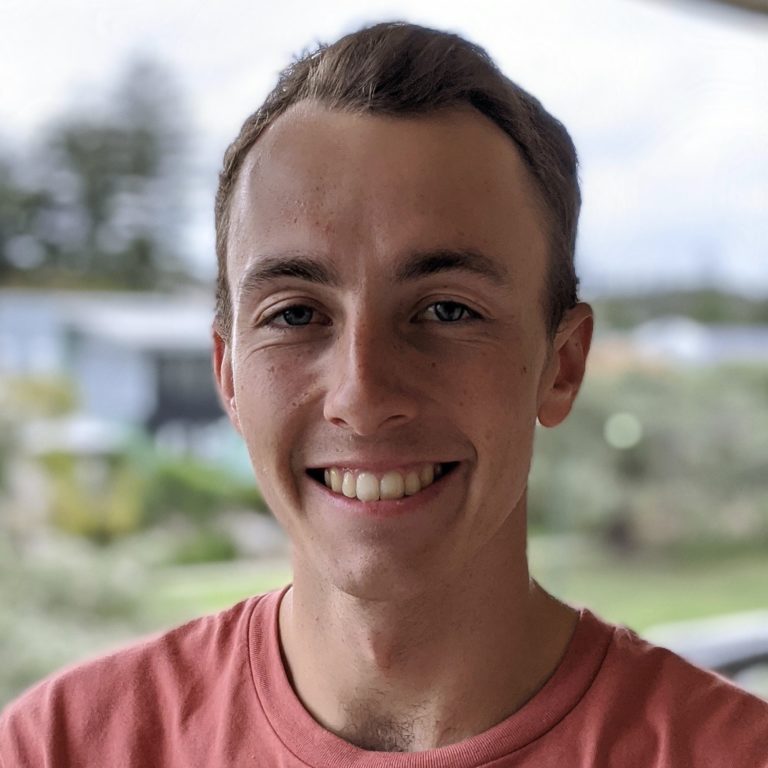 Doctor currently working in South Wales, training in anaesthetics. Graduated Leeds University with MB ChB with BSc in microbiology in relation to medicine. Special interests in emergency medicine, critical care and anaesthetics
Associate Professor Curtin Medical School, Curtin University. Emergency physician MA (Oxon) MBChB (Edin) FACEM FFSEM Sir Charles Gairdner Hospital.  Passion for rugby; medical history; medical education; and asynchronous learning #FOAMed evangelist. Co-founder and CTO of Life in the Fast lane | Eponyms | Books | Twitter |