The Black Snake also confusingly known as the King brown snake or mulga snake. Other similar species include the Butler's or yellow-bellied black snake, Collett's snake, blue-bellied or spotted black snake, Papuan black snake and finally the red-bellied or common black snake.
A snakebite followed by local pain, headache, nausea, vomiting and a mild anticoagulant coagulopathy is consistent with a black snake envenomation. The blue-bellied and red-bellied black snakes tend to have less potent toxins but can cause a similar picture as well as some minor neurotoxicity including anosmia.
Resus
Rare – to be immediately life threatening but the patient should initially be managed in an area capable of resuscitation.
Risk Assessment
Typical symptoms include:
Large painful bite leading to tissue swelling and regional lymphadenitis.
Systemic features include headache, abdominal pain, nausea, vomiting or diarrhoea within a short time of the bite.
Myalgia and muscle weakness can start within 6 hours of the bite and last for several days in untreated patients.
Myotoxicity is common and the CK can peak 24-72 hours post bite.
Anticoagulant coagulopathy is the typical clinical picture with envenomation, the clinical feature would include bleeding gums and the following laboratory results:

Elevated APTT and INR (usually mild)
Normal fibrinogen
Normal D-Dimer and fibrin degradation products
Normal Platelet count

Acute haemolysis can occur but this is rare and unlikely to require a blood transfusion.
With the Red-bellied and Blue-Bellied black snakes it is possible to get anosmia, or numbness and paraesthesia to the region of the bite site.
Supportive Care
IV fluids – for myotoxicity and to help prevent complications from myoglobinuria
Pressure bandage with Immobilisation (PBI) – Should have been applied pre-hospital, if not apply while awaiting initial investigations.
Investigations
1. Laboratory Tests (At presentation, 1 hour post PBI removal, 6 and 12 hours following the bite): FBC, EUC, CK, INR, APTT, Fibrinogen, D-dimer. Never use point of care testing for D-dimer or INR. If there is no evidence of envenoming at 12 hours after the bite (including 6 hours post PBI removal), the patient is fit for discharge (although not during the night as subtle neurotoxicity maybe missed).
2. CK: Myotoxicity (>1000 IU/L) may occur hours post bite. If the patient is asymptomatic the CK can be tracked every 12 hours if elevated and IV fluids administered. If the CK is >1000 and the patient is symptomatic it should be checked every 6 hours. If there is evidence of myoglobinuria then additional monitoring of EUC and urine output will be required aiming for 0.5-1ml/kg/hr diuresis.
3. Black snake envenoming is characterised by anticoagulant coagulopathy:
Elevated APTT and INR
Normal Fibrinogen
Normal D-Dimer and fibrin degradation products
Normal Platelet count
4. The Snake Venom Detection Kit (SVDK): This is not used to diagnose envenoming but can be used to determine which monovalent antivenom to use if more than one snake could be responsible for the observed clinical features. This kit does produce false positives and false negatives, caution needs to be used and contacting a clinical toxicologist is highly recommended if your patient is envenomed.
Differential Diagnosis:
Elevated CK is seen with taipan and tiger snake envenomations
However, Brown, Taipan and Tiger snake envenomations cause a Venom-induced consumptive coagulopathy (VICC) or a partial VICC. Elevated INR, low or undetectable fibrinogen, elevated D-dimer
Death Adders can cause a painful bite but clinical features include a descending flaccid paralysis. Myotoxicity and coagulation defects do not occur.
Antivenom
1 amp CSL monovalent Black Snake Antivenom: Used in the treatment of envenomation (systemic symptoms, laboratory evidence of anticoagulant coagulopathy or myotoxicity) by the mulga, Collett's Butler's and Papuan black snake. If given within 3 hours of the bite is thought to prevent myotoxicity.
1 amp CSL monovalent Tiger Snake Antivenom or 1 amp CSL monovalent Black Snake Antivenom: can treat envenomation by the red-bellied and blue-bellied black snakes. They are both equally effective but the Tiger Snake antivenom is widely available, cheaper and lower volume. If given within 4 hours of the bite may prevent myotoxicity.
See Tiger Snake Antivenom or Black Snake Antivenom for dosing, administration and complication details
Disposition
All patients must be observed in a hospital capable of managing a potential snake bite envenomation, this involves adequate laboratory cover and the ability to administer antivenom and manage potential anaphylaxis.
Patient with no laboratory evidence of anticoagulant coagulopathy, myotoxicity and no clinical evidence of neurotoxicity at 12 hours post bite are not envenomed and maybe discharged in daylight hours.
Envenomed patients can be discharged following antivenom and resolving coagulation or myotoxicity with no evidence of renal failure. Any signs of neurotoxicity should be discussed with your clinical toxicologist.
References and Additional Resources:
Additional Resources:
Zeff – James Hayes Fellowship teaching Snakebite
References:
Churchman A, O'Leary MA, Buckley NA et al. Clinical effects of red-bellied black snake (Pseudechis porphyriacus) envenoming and correlation with venom concentrations: Australian Snakebite Project (ASP-11). Medical Journal of Australia 2010; 193:696-700
Currie BJ. Snakebite in tropical Australia: a prospective study in the "Top End" of the Northern Territory. Medical Journal of Australia 2004; 181: 693-697.
Johnston CI, Brown SGA, O'Leary MA et al. Mulga snake (Pseudechis australis) envenoming: a spectrum of myotoxcicity, anticoagulant coagulopathy, haemolysis and the role of early antivenom therapy – Australian Snakebite Project (ASP-19). Clinical Toxicology 2013; 51:417-424
White J. A clinician's guide to Australian venomous bites and stings: Incorporating the updated CSL antivenom handbook. Melbourne: CSL Ltd, 2012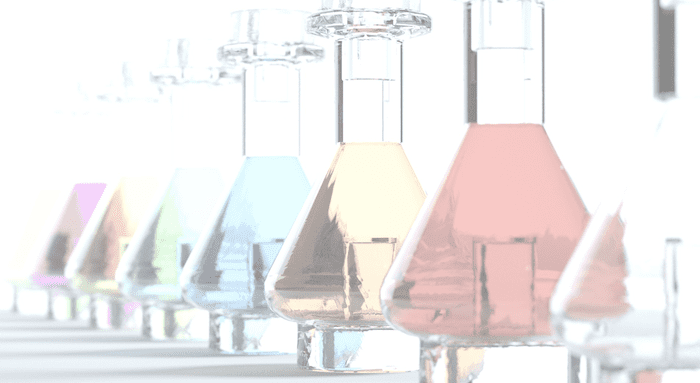 Dr Neil Long BMBS FACEM FRCEM FRCPC. Emergency Physician at Kelowna hospital, British Columbia. Loves the misery of alpine climbing and working in austere environments (namely tertiary trauma centres). Supporter of FOAMed, lifelong education and trying to find that elusive peak performance.