Chlorine is a yellow-green, non-combustible gas with a pungent irritating odour however, it can be undetectable at levels above the accepted occupational standards, so you can not always trust your nose. Exposure to workers or to the public is usually by the accidental release of chlorine from closed pressurised systems. There is limited human data but some from animal models, accident reporting and from the use in the first world war by the French and Germany army to guide our knowledge. Overall most patients do well with good supportive care.
Toxic Mechanism:
Chlorine reacts with water in the respiratory tract to form hydrochloric acid, hypochlorous acid and it activates a free radial cascade bia reactive oxygen species. Overall this causes an inflammatory response to the respiratory tract and corrosive injury to moist skin, eyes and the upper respiratory tract.
Toxicokinetics:
Rapid conversion with water in the respiratory tract to form hydrochloric acid, hypochlorous acid.
Resuscitation:
Ventricular dysrhythmias / Cardiac Arrest:

Commence advanced cardiac life support
Intubate and hyperventilate and correct hypoxia

Hypoxia:

Supplemental oxygen, bronchodilators.
Non-invasive ventilation or intubation maybe required in severe cases of non-cardiogenic pulmonary oedema.

Laryngeal oedema:

Early intubation if hoarseness or stridor is present, preferably with anaesthetic and ENT consultation. In some cases a gas induction / awake fiberoptic maybe required or emergent tracheostomy.
Risk Assessment
Chlorine is generally irritating and exposures are usually mild. Generally the symptoms would be expected to resolve over 6 hours.
More severe exposures can result in burns, laryngeal oedema requiring intubation, non-cardiogenic pulmonary oedema, severe bronchoconstriction and even death.
Deterioration in a patient can occur over many hours but the symptoms in severe exposures tend to resolve over 24 hours.
Long-term sequelae can result in mixed obstructive and restrictive airways disease for those exposed to a high dose which leads to bronchial hyper-responsiveness and persists for at least 18 – 24 months.
Chronic low dose exposure can cause occupational asthma, viral syndromes and dental enamel erosion.
Clinical features:
Respiratory:

Cough, sore throat, chest tightness, rhinorrhoea, wheeze and blood stained sputum.
Chemical pneumonitis classically presents as tachypnoea, dyspnoea.
In severe cases stridor and hoarseness can develop due to laryngeal oedema.
Signs of non-cardiogenic pulmonary oedema can develop over 8 – 36 hours.

Skin:

Irritation to the eyes, nose, throat, mucous membranes

Other:

Headache, fever, tachycardia, abdominal pain, dizziness and confusion.
Supportive Care
Bronchodilators should be used for bronchospasm.
There is equipoise about the use of corticosteroids with pulmonary irritants due to the studies largely involving poisoned patients with ARDS in combination with those exposed to bacterial aetiology. One case report of 2 sisters with chlorine exposure did show that the one who received corticosteroids had improvement in symptoms. An animal study has also shown improved outcomes with steroids either inhaled or parenteral in the context of chlorine exposure. Given the available evidence corticosteroids should be considered in the context of chlorine exposure.
Nebulised 2-4% sodium bicarbonate may be beneficial to neutralise the acid however, it may not alter the course of pulmonary damage and it did not alter mortality in chlorine-poisoned sheep. However,  nebulised sodium bicarbonate has limited side effects and considered safe to try.
If intubated consider FASTHUGSINBED Please
Investigations
Screening: 12 lead ECG
Specific:

Chest xray to detect pulmonary oedema
Slit lamp examination to detect ocular damage
Pulmonary function tests if a large or chronic exposure is suspected to detect long-term pulmonary sequelae.
Decontamination:
Remove clothing and irrigate skin thoroughly.
Irrigate the eyes to a normal pH
Enhanced Elimination
Antidotes
Disposition
Ocular damage will need to be assessed for and an ophthalmology opinion sought for any damage detected.
Once the patient is asymptomatic with no cough, wheeze, abnormal vital signs they may be discharged following a period of 4 hours of observation.
Any patients with symptoms will need supportive care in an environment suitable to their needs.
References:
Bateman, N et al. Oxford Desk Reference: Toxicology. Oxford University Press 2014. ISBN 978-0-19-959474-0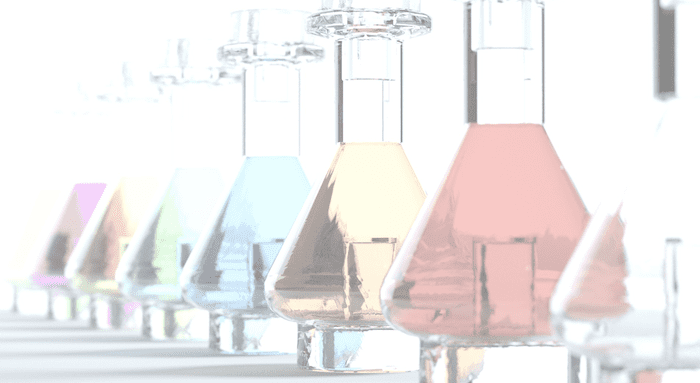 Dr Neil Long BMBS FACEM FRCEM FRCPC. Emergency Physician at Kelowna hospital, British Columbia. Loves the misery of alpine climbing and working in austere environments (namely tertiary trauma centres). Supporter of FOAMed, lifelong education and trying to find that elusive peak performance.