Comms Lab: Getting Better
Comms Lab: Episode 12
Why Getting Better at Difficult Conversations May Be Easier (and More Valuable) Than You Think…
When I first started working to improve my ability to have difficult conversations as an emergency doctor, I didn't realise the enormous leverage these skills would give me, or how quickly I would be able to start putting those skills into action.
I figured there was probably an endless variety of difficult conversations, and that would effectively require an endless variety of approaches.
And yet, as I delved into the literature, I found that there were common elements across all kinds of difficult conversation, meaning that there was actually a reliable blueprint that could be applied to any communication challenge.
In this video, I lay out this blueprint in detail, and discuss the skills that support it.
You'll have to forgive my guitar playing – hopefully the metaphor is useful!
Gatsby the black lab has a brief cameo – see if you can spot him:)
0:12 – It's 1999…
1:27 – "You only need 4 chords."
2:30 – The Basic Blueprint
2:59 – "You gotta add some rhythm, dude."
3:29 – Structuring Skills
3:35 – "You need some soul, man."
3:54 – Skills for Responding to Emotion
4:14 – Putting it all together
5:24 – The Bottom Line
6:18 – "Do I look cool?"
---
The Basic Blueprint
| | |
| --- | --- |
| 1 | Get the Setting right |
| 2 | Set the Agenda early |
| 3 | Prioritise Information Gathering over Information Giving |
| 4 | Move towards a Shared Understanding through dialogue |
| 5 | Always agree on a Plan |
---
---
Further Links
---
[cite]
---
Comms Lab
A path to highly effective communication skills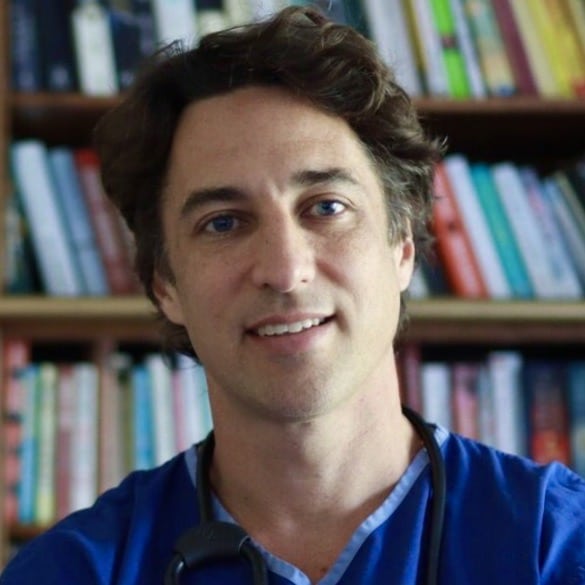 Hayden is an emergency physician at University Hospital Geelong and a senior lecturer at Deakin University, Geelong. He is somewhat obsessed with the science and art of effective communication, and in particular: difficult conversations. He believes that we can all get better at having difficult conversations, and that the process of learning to do so can be seriously fun.
Hayden is also an avid but terrible surfer, ad hoc gardener, and dad to two awesome kids. | LinkedIn |