Comms Lab: Supercharge Productivity
Comms Lab: Episode 19
5 Ways: How I Supercharged my Productivity with Better Communication Skills
Comms Skills – Soft Skills?
No.
In this video, I discuss how I supercharged my productivity by improving my communication skills.
First, we'll take a look at what the scientific literature says about the relationship between better communication skills and productivity.
Then, I'll discuss the 5 ways I've found my communication skills have saved me time and made me more efficient, WITHOUT SACRIFICING THE RELATIONSHIP I have with my patients or my colleagues – i.e. a better emergency doctor.
In fact, my ability to form better relationships has improved ALONGSIDE my productivity.
Got a different take on this? Great – I'd love to see your feedback. Put it in the comments section below.
---
0:00 – The Myth
0:32 – The Scientific Literature on Communication Skills and Productivity
1:44 – 1. More Efficient, but WITHOUT SACRIFICING RAPPORT
2:40 – 2. Less Attention Residue
4:23 – 3. More Trust. More Quickly.
5:12 – 4. The Bonus: Dealing with Colleagues
6:02 – 5. Less Stress. More Cognitive Capacity
6:52 – The People Who Need this Stuff the MOST…
---
---
References
Further reading
---
[cite]
---
Comms Lab
A path to highly effective communication skills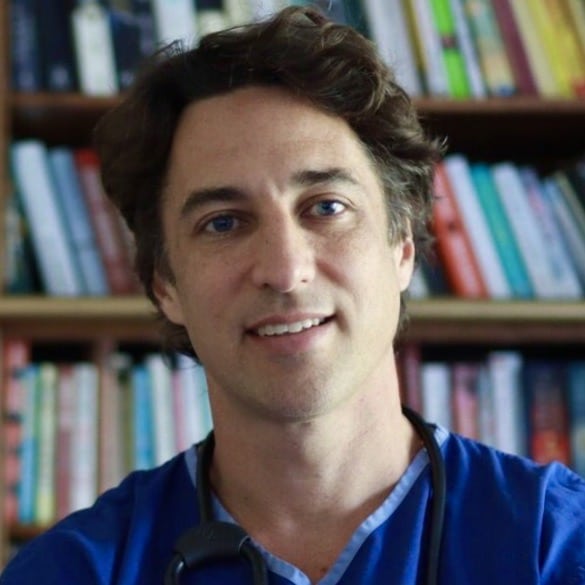 Hayden is an emergency physician at University Hospital Geelong and a senior lecturer at Deakin University, Geelong. He is somewhat obsessed with the science and art of effective communication, and in particular: difficult conversations. He believes that we can all get better at having difficult conversations, and that the process of learning to do so can be seriously fun.
Hayden is also an avid but terrible surfer, ad hoc gardener, and dad to two awesome kids. | LinkedIn |