Contrast Induced Nephropathy
OVERVIEW
Contrast-induced nephropathy (CIN) is most commonly defined as renal impairment or acute kidney injury occurring within 48 hr of administration of intravascular radiographic contrast material that is not attributable to other causes
Iodinated radiocontrast medium is an IV agent administered to increase CT scan interpretation quality and in procedures such as angiography
CIN is considered the 3rd most common cause of hospital-aquired renal dysfunction
There are emerging concerns that the importance of CIN has been greatly overstated (see Intravenous Contrast Material Induced Nephropathy – Causal or Coincident Phenomenon)
PATHOGENESIS
exact underlying mechanisms of nephrotoxicity are unclear but likely involve the interplay of several pathogenic factors — direct toxicity of reactive oxygen species (ROS) — contrast-induced diuresis — increased urinary viscosity — increased oxygen consumption — imbalance of vasoconstriction vs vasodilation
RISK FACTORS
Top 3:
pre-existing renal disease (especially Cr >120)
diabetes mellitus
age >75yrs
Others
CHF
hypertension
hypovolemia
nephrotoxins (NSAIDs, cyclosporin, aminoglycosides, amphotericin)
high dose contrast, intra-arterial worse than IV
cirrhosis
nephrotic syndrome
multiple myeloma
PVD
high uric acid and hypercholesterolemia
CLINICAL FEATURES
most commonly nonoliguric and asymptomatic transient decline in renal function
serum creatinine level begins to rise within 24 hr of contrast administration, usually peaks within 3–5 days, and returns to baseline within 10–14 days
some go onto to require RRT
INVESTIGATIONS
monitor renal function (eGFR is best, calculated from Cr) – cystatin C and other biomarkers not yet validated or widely used
look for complications of renal failure (e.g. hyperK, metabolic acidosis)
rule out other causes
STRATEGIES USED TO PREVENT CONTRAST INDUCED NEPHROPATHY
General strategies
avoid contrast in at risk patients
look at options for imaging alternatives (USS, MRI without gadolinium, non-contrast CT)
use low osmolality or non-ionic contrast media
use lowest dose possible to complete procedure
avoid repetitive dosing within one study
cease nephrotoxins early
Intravenous volume expansion
give prehydration
e.g. IV normal saline 1mL/kg/hr for 12-24 hours prior to contrast (time not well defined; emerging evidence linking chloride to renal impairment)
N-acetyl cysteine
60mg PO q12 hourly – 4 doses prior to contrast
controversial -> may decrease creatinine from skeletal muscle as opposed to effecting renal function directly -> multiple meta-analyses and flawed studies
IV NaHCO3
? alkalinisation of renal tubular fluid -> reduces levels of pH dependent free radicals
154mEq HCO3 @ 3mL/kg over 1 hour prior to contrast -> 1mL/kg/hr for 6 hours post contrast
one study terminated early showing benefit (this is dubious as signifiance was only P = 0.02 and such trials are not usually stopped so early)
Other approaches
Diuretics – similar or increased rates of nephropathy
Vasodilators (dopamine, fenoldopam, ANP, Ca2+ blockers, PGE2, endothelin antagonists) – not beneficial
Captopril – small trial showed benefit but confirmation needed
Ascorbic acid – one trial showed benefit, but control group had worse renal function
Theophylline and aminophylline – not conclusive
RRT – contrast media is removed by dialysis, but no evidence it works prophylactically and is invasive and labour intensive (ref).
Atorvastatin — 80mg dose 24 hour prior to angiography prevented contrast-induced acute kidney injury in patients with mild to medium risk (ref). NB. All patients also received a high dose of NAC and NaHCO3
References and Links
Journal articles
Gleeson TG, Bulugahapitiya S. Contrast-induced nephropathy. AJR Am J Roentgenol. 2004 Dec;183(6):1673-89. Review. PubMed PMID: 15547209. [Free Full Text]
Joslin J, Ostermann M. Care of the critically ill emergency department patient with acute kidney injury. Emerg Med Int. 2012;2012:760623. doi: 10.1155/2012/760623. Epub 2011 Nov 24. PubMed PMID: 22145079; PubMed Central PMCID: PMC3226299.
Laville M, Juillard L. Contrast-induced acute kidney injury: how should at-risk patients be identified and managed? J Nephrol. 2010 Jul-Aug;23(4):387-98. Review. PubMed PMID: 20349411. [Free Full Text]
Solomon R, Dauerman HL. Contrast-induced acute kidney injury. Circulation. 2010 Dec 7;122(23):2451-5. doi: 10.1161/CIRCULATIONAHA.110.953851. Review. PubMed PMID: 21135373. [Free Full Text]
Stratta P, Bozzola C, Quaglia M. Pitfall in nephrology: contrast nephropathy has to be differentiated from renal damage due to atheroembolic disease. J Nephrol. 2012 May-Jun;25(3):282-9. doi: 10.5301/jn.5000093. Review. PubMed PMID: 22419233. [Free Full Text]
Weisbord SD, Palevsky PM. Contrast-induced acute kidney injury: short- and long-term implications. Semin Nephrol. 2011 May;31(3):300-9. doi:
FOAM and web resources
---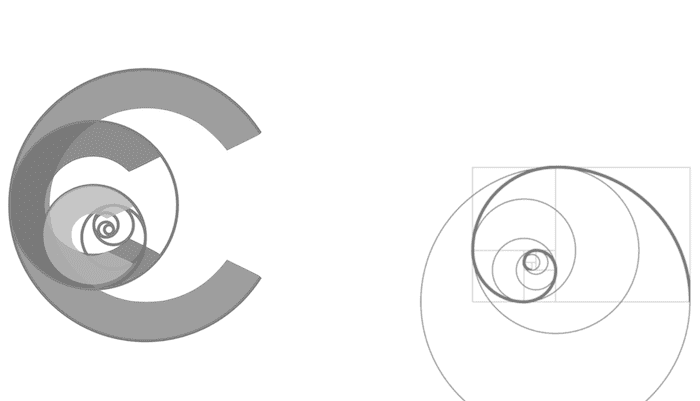 Chris is an Intensivist and ECMO specialist at the Alfred ICU in Melbourne. He is also a Clinical Adjunct Associate Professor at Monash University. He is a co-founder of the Australia and New Zealand Clinician Educator Network (ANZCEN) and is the Lead for the ANZCEN Clinician Educator Incubator programme. He is on the Board of Directors for the Intensive Care Foundation and is a First Part Examiner for the College of Intensive Care Medicine. He is an internationally recognised Clinician Educator with a passion for helping clinicians learn and for improving the clinical performance of individuals and collectives.
After finishing his medical degree at the University of Auckland, he continued post-graduate training in New Zealand as well as Australia's Northern Territory, Perth and Melbourne. He has completed fellowship training in both intensive care medicine and emergency medicine, as well as post-graduate training in biochemistry, clinical toxicology, clinical epidemiology, and health professional education.
He is actively involved in in using translational simulation to improve patient care and the design of processes and systems at Alfred Health. He coordinates the Alfred ICU's education and simulation programmes and runs the unit's education website, INTENSIVE.  He created the 'Critically Ill Airway' course and teaches on numerous courses around the world. He is one of the founders of the FOAM movement (Free Open-Access Medical education) and is co-creator of litfl.com, the RAGE podcast, the Resuscitology course, and the SMACC conference.
His one great achievement is being the father of three amazing children.
On Twitter, he is @precordialthump.
| INTENSIVE | RAGE | Resuscitology | SMACC