A 55 year old male presents to your emergency department with several hours of confusion. En route to hospital he has a self-terminating tonic-clonic seizure.
He has no previous history of seizure disorder.
He has an urgent CT brain.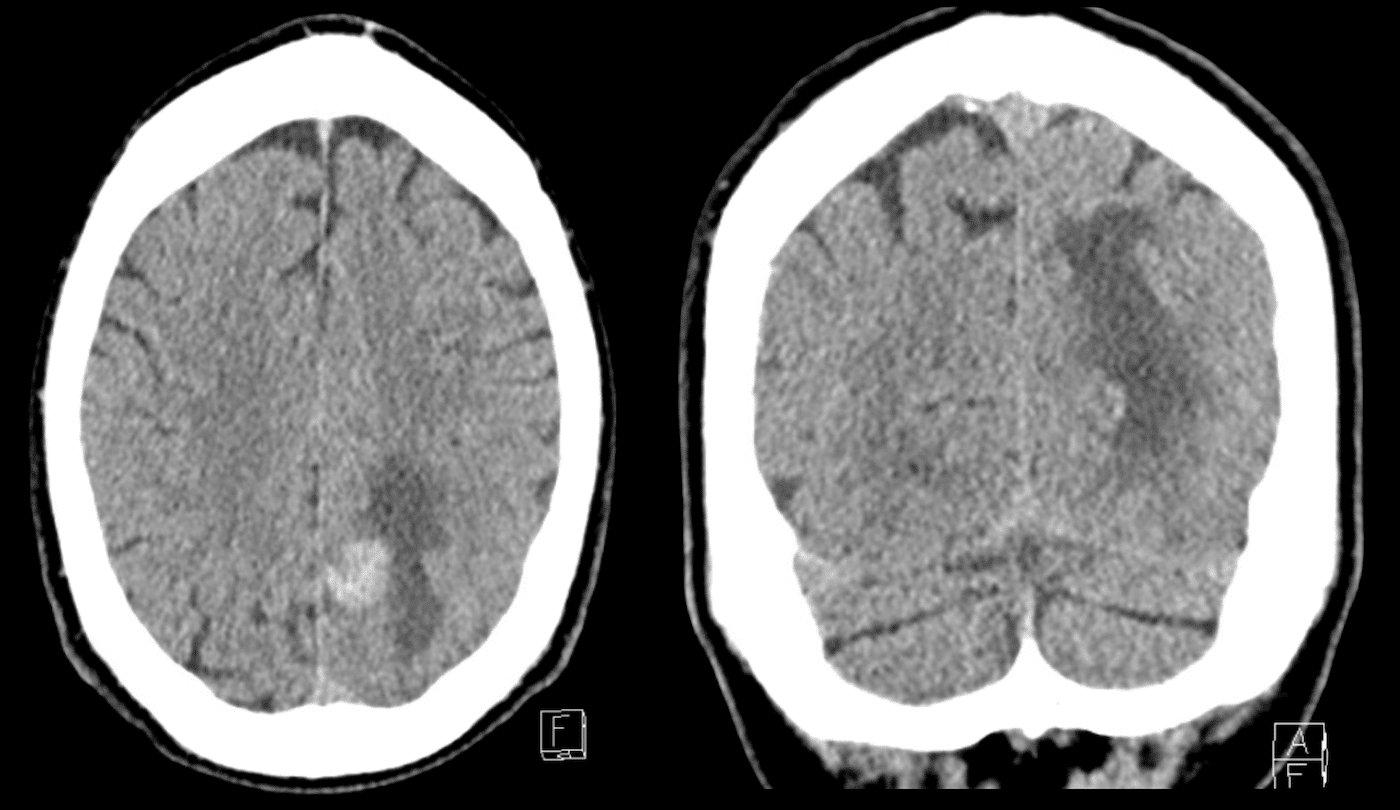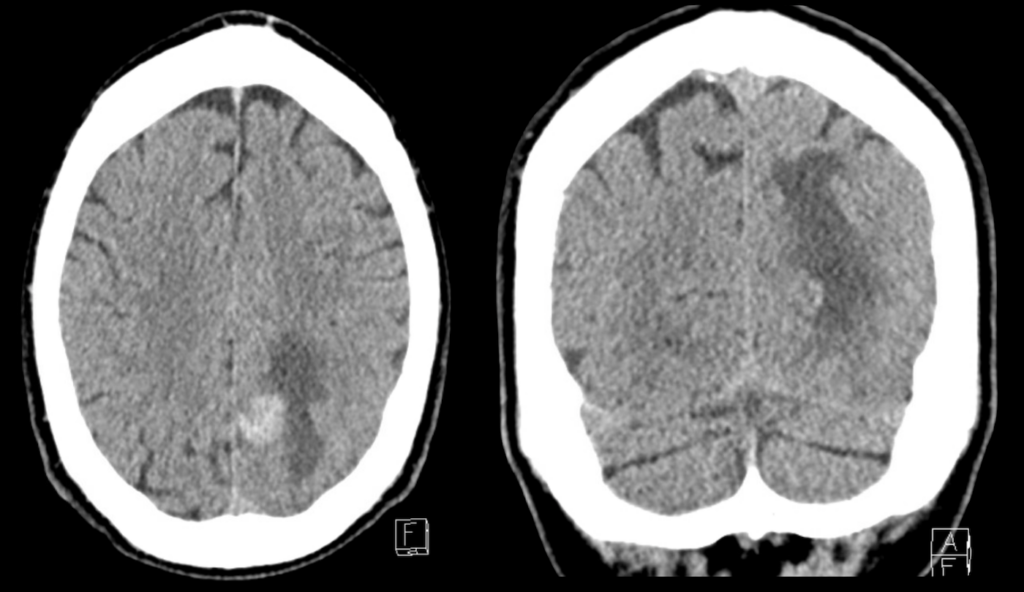 ---
Describe and interpret the images
CT INTERPRETATION
---
CLINICAL PEARLS

When interpreting a CT of intra-parenchymal haemorrhage, the question to ask is whether this is a primary or a secondary haemorrhage.

A primary haemorrhage can be due to a hypertensive bleed or bleed from amyloid angiopathy.

A secondary bleed is due to an underlying structural abnormality, for example an underlying tumour or metastasis, venous thrombosis or haemorrhagic after an ischaemic stroke.

The shape of the lesion and the presence or absence of surrounding oedema are the major clues.

In this case the haemorrhage has a very round appearance.

A rounded appearance favours the diagnosis of a secondary bleed (particularly an underlying metastasis that has bled into itself), whereas haemorrhage with an irregular shape wound be more in keeping with a primary haemorrhage.

These images also show surrounding oedema (specifically vasogenic oedema).

The presence of oedema also suggests a secondary haemorrhage. The oedema tells as that there has been an underlying mass present for some time. Enough time to cause disruption of the blood brain barrier which then leads to leakage of fluid from capillaries.

By contrast, a primary haemorrhage will have no or minimal oedema as there was no underlying lesion prior to the haemorrhage.

The effacement of adjacent cerebral sulci is a sign of local mass effect, it tells as that there is increase in pressure causing compression on surrounding brain parenchyma.

This patient was found to have colon cancer and this CT scan unfortunately demonstrates a cerebral metastasis with haemorrhage into the lesion.
---
Cite this article as:
Jennifer Davidson, Leon Lam and Georgina Beech, "CT Case 001," In:
LITFL - Life in the FastLane
, Accessed on March 25, 2023,
https://litfl.com/ct-case-001/
.
---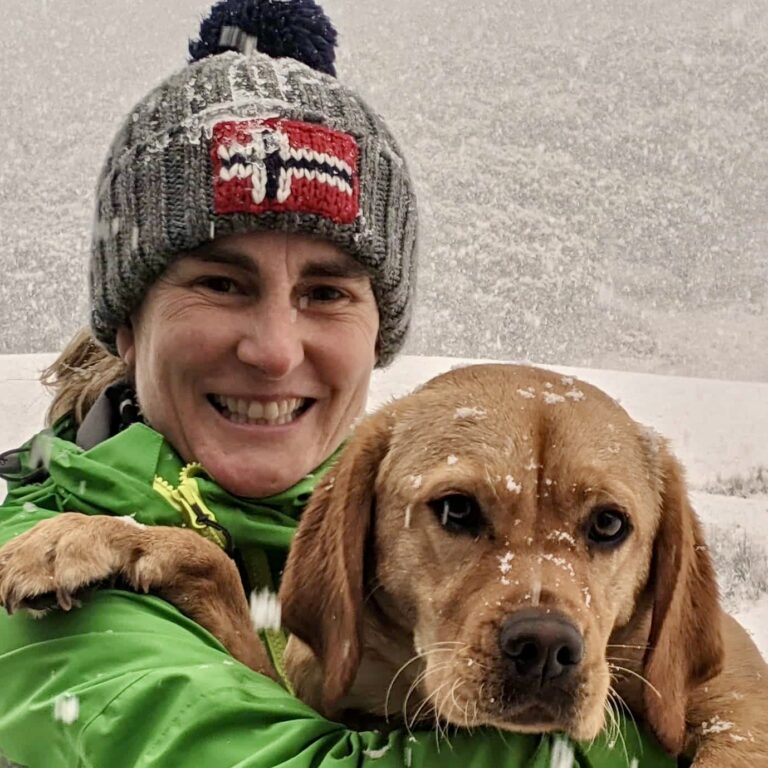 Sydney-based Emergency Physician (MBBS, FACEM) working at Liverpool Hospital. Passionate about education, trainees and travel. Special interests include radiology, orthopaedics and trauma. Creator of the Sydney Emergency XRay interpretation day (SEXI).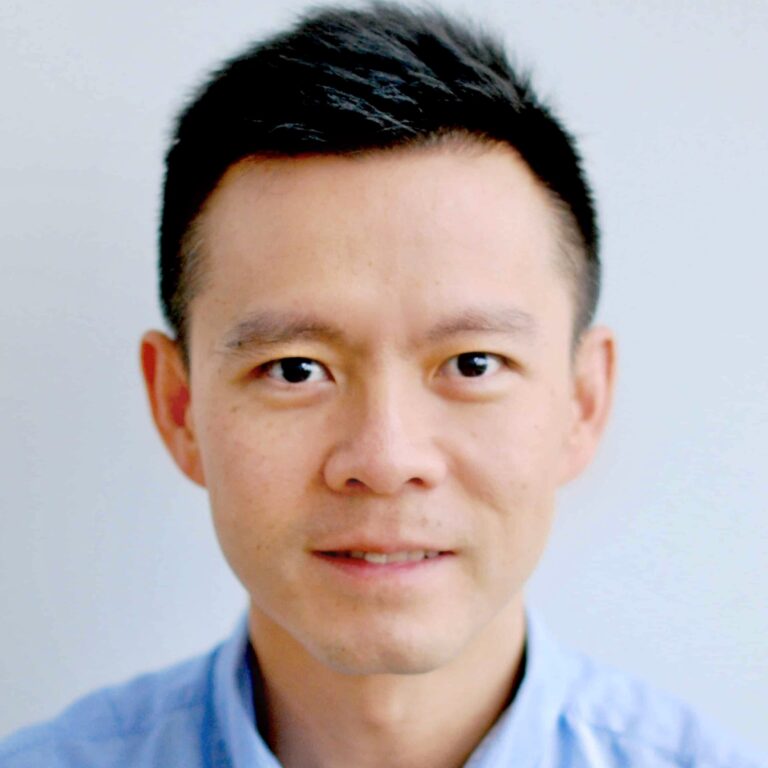 Dr Leon Lam FRANZCR MBBS BSci(Med). Clinical Radiologist and Senior Staff Specialist at Liverpool Hospital, Sydney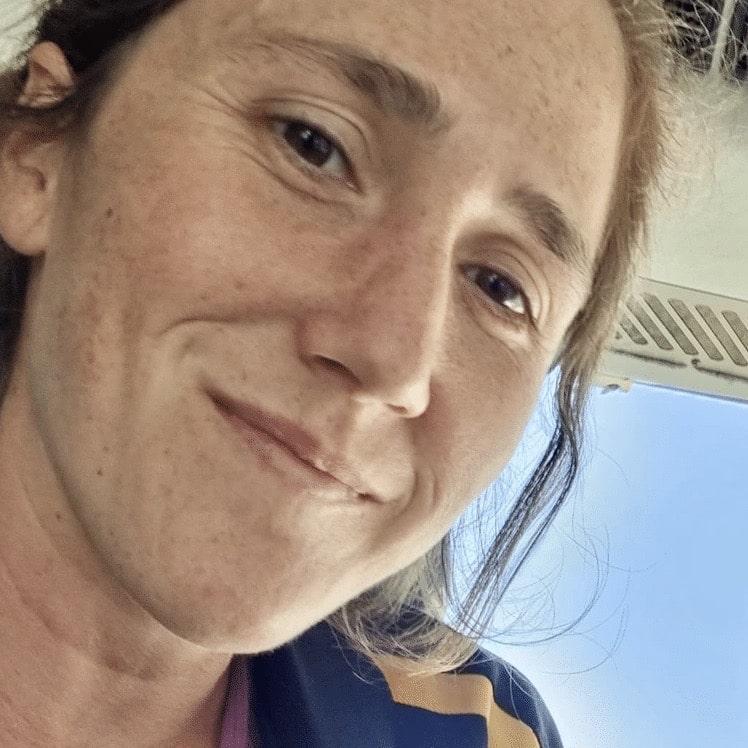 Emergency Medicine Education Fellow at Liverpool Hospital NSW. MBBS (Hons) Monash University. Interests in indigenous health and medical education. When not in the emergency department, can most likely be found running up some mountain training for the next ultramarathon.