Description
Dressler syndrome: Fibrinous or fibrinohaemorrhagic secondary pericarditis that occurs as a result of injury to the heart or pericardium, either from myocardial infarction (MI) or cardiac surgery. Also known as post myocardial infarction syndrome
Initially described by William Dressler (1890-1969) as a condition developing as early as 2-3 days after a transmural infarct, due to underlying myocardial inflammation
Exact cause is unknown but appears to be an immune-mediated response to injury to pericardial cells with subsequent immune complex deposition in the pericardium causing an inflammatory response
Although an uncommon condition it should be considered in patients with persistent fatigue or malaise following MI or cardiac surgery
---
History of Dressler syndrome
1929 – Pericarditis was usually considered as a sign rather than as a complication of myocardial infarction. Samuel Albert Levine (1891-1966) described the pericardial reaction which was thought to occur when infarction extends to the epicardial surface. According to Levine, a pericardial friction rub is the sole manifestation of pericarditis which accompanies myocardial infarction.
1936 – George Blumer (1872-1962) reviewed a series of patients post myocardial infarction. He found that a pericardial friction rub becomes audible in most instances between the second and fourth day of the illness and disappears after a day or two. Occasionally, however, it may not appear until the 5th or 10th day and may persist for one or two weeks.
In 109 patients whom I saw at some period during the ten days immediately following an acute coronary occlusion, thirty-two, or 22%, showed pericarditis. The clinical reports, like the pathologic reports, do not, as yet, cover a number of cases sufficiently large for statistical purposes.

Blumer G, 1936
Formerly pericardial friction rub as sign of "pericarditis epistenscardica" represented the most important evidence of recent myocardial infarction, but with increasing knowledge of other clinical and laboratory features of coronary thrombosis this sign was reduced to minor significance
1938 – Charles F. Stewart and Kenneth B. Turner found localized fibrinous pericarditis in postmortem studies of recent myocardial infarctions in 25 – 32% of cases. William Bennett Bean (1909-1989) in a study of postmortem cases of myocardial infarction, frequently observed pleural effusion, which he attributed to congestive heart failure. In seven cases of our series there was roentgenologic evidence of pleural effusion, which was left-sided in four and bilateral in three instances. Only one of these cases showed gross signs of congestive heart failure. In three patients pleural effusion was copious enough to require paracentesis.
1956 – In his initial study, William Dressler suggested an incidence rate of 3-4% in patients with myocardial infarction. With modern management these rates now appear to be much lower
Myocardial infarction was followed in 10 instances by a febrile complication resembling idiopathic pericarditis with pleuritis and/or pneumonitis. A pericardial friction rub was heard in eight cases. Roentgenologic evidence of pericardial effusion was found in two cases. Pleural effusion occurred in seven.

Associated with the signs of pericarditis was a peculiar temperature curve that showed protracted periods of low-grade fever between high peaks of fever and flare-ups of pain. Leukocytosis, occasionally giving counts as high as 35,000 cells per cubic millimeter, was present in 7 of the 10 cases. Frequent relapses prolonged the febrile course to weeks or months, but in all cases the outcome was favorable

Dressler, 1956
---
Associated Persons
---
Alternative names
Post myocardial infarction syndrome (PMIS)
---
References
Historical reports
Reviews
---
---
eponymictionary
the names behind the name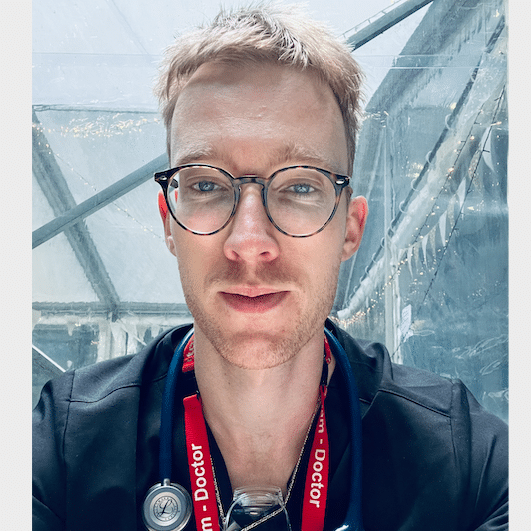 MBBS (UWA) CCPU (RCE, Biliary, DVT, E-FAST, AAA) Adult/Paediatric Emergency Medicine Advanced Trainee in Melbourne, Australia. Special interests in diagnostic and procedural ultrasound, medical education, and ECG interpretation. Editor-in-chief of the LITFL ECG Library. Twitter: @rob_buttner
Associate Professor Curtin Medical School, Curtin University. Emergency physician MA (Oxon) MBChB (Edin) FACEM FFSEM Sir Charles Gairdner Hospital.  Passion for rugby; medical history; medical education; and asynchronous learning #FOAMed evangelist. Co-founder and CTO of Life in the Fast lane | Eponyms | Books | Twitter |