OVERVIEW
Ebola virus is an extremely infectious and highly pathogenic virus of primates that causes Ebola virus disease
the term Ebola haemorrhagic fever is no longer used by WHO as haemorrhage is not a consistent feature of the disease
the first cases were identified in 1976 in the Congo (near the Ebola River) and in Sudan
Epidemics occur in Sub-Saharan Africa — 2014 has seen the largest ever outbreak affecting West Africa (over 3000 deaths by September 2014 with a case fatality rate of about 60%)
the Zaire strain of Ebola virus had a case fatality rate of 50% to 90%
PATHOGENESIS
Ebola virus
a filovirus (the Filoviridae family, which also includes the Marburg virus, Lassa Fever, Crimean-Congo fever)
5 species: Zaire, Sudan, Reston. Tai Forest, Bundibugyo
Epidemiology
Incubation period of 2 to 21 days
Reservoirs: Fruit bats of the Pteropodidae family, with intermittent outbreaks in chimpanzees, gorillas, monkeys, and the forest antelope
Transmission is by direct exposure to the bodily fluids of an infected person or animal (alive or dead)
— infected bodily fluids include blood, saliva, urine, CSF, semen, vaginal secretions, vomitus, diarrhea, etc)
— transmission to and from healthcare workers when inadequate infection control precautions are used
— unprotected sexual contact with confirmed cases up to 7 weeks after recovery
— close contact with the bodily fluids of killed animals through hunting or preparation of "bushmeat"
— transmission by heavily contacted fomites is possible, but there are no reports of airborne transmission
High risk activities include caring for stricken relatives, traditional burial ceremonies in Africa and healthcare workers (especially in resource poor areas)
CLINICAL FEATURES
History
may be suspected if within 21 days of symptom onset there was (1) travel or residence in an affected areas, or (2) contact with a known probable or confirmed case
Stage 1: influenza-like prodrome: fever, myalgia. lethargy, fatigue, prostration, headache, sore throat, conjunctival injection
Stage 2: multi-system features including gastrointestinal (vomiting, diarrhea), neurological (headaches, confusion), vascular (capillary leak, respiratory distress, hypotension), rash
Stage 3: after 1 week there may be profuse internal and external bleeding (not universal),  multi-organ failure and death
DIAGNOSIS
Case definition requires the combination of:
Clinical evidence: a compatible clinical illness as determined by an infectious disease physician, AND
Epidemiological evidence: history of travel to an endemic/epidemic area within 21 days of illness onset
Or
Contact with a confirmed case
Or
Exposure to viral haemorrhagic fever (VHF) infected blood or tissues
Contact the jurisdictional Public Health Reference Laboratory if a case is suspected – testing is performed in a Physical Containment level 4 laboratory
INVESTIGATIONS
Bedside
Laboratory
FBE, CRP, UEC, glucose, LFTs
Blood cultures
Blood PCR
Throat swabs: microscopy and culture, PCR
Urine MCS, PCR
Ebola virus serology (IgG and IgM) are also available for Ebola virus.
Imaging
NB. Blood tests should be minimised where possible due to the high infection risk
MANAGEMENT
Supportive care
There is no specific treatment once Ebola virus is contracted (though an experimental drug called ZMapp has been used in the 2014 West African outbreak)
medical management is purely supportive
high level supportive care may improve outcomes (e.g. Marburg hemorrhagic fever has mortality rates in Africa of 70-85%; yet the 1967 outbreak in Germany had mortality rate of 20-25% )
Prevention
Contact precautions: single room with negative pressure air handling (or alteast a single room that does not circulate air to other areas)
Transmission-based precautions (i.e contact and droplet precautions) when performing aerosol-producing procedures
Personal protective equipment (PPE) (gloves, gowns, P2 (N95) respirators, eye protection and hand hygiene)
Quarantine
no vaccine is available
Notifiable disease
---
References and Links
Journal articles
FOAM and web resources
---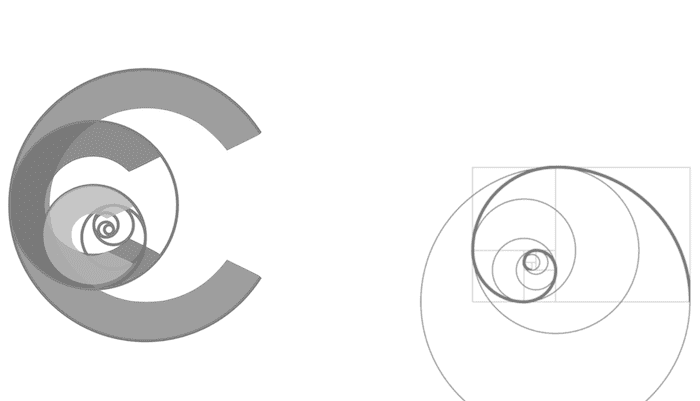 Chris is an Intensivist and ECMO specialist at the Alfred ICU in Melbourne. He is also a Clinical Adjunct Associate Professor at Monash University. He is a co-founder of the Australia and New Zealand Clinician Educator Network (ANZCEN) and is the Lead for the ANZCEN Clinician Educator Incubator programme. He is on the Board of Directors for the Intensive Care Foundation and is a First Part Examiner for the College of Intensive Care Medicine. He is an internationally recognised Clinician Educator with a passion for helping clinicians learn and for improving the clinical performance of individuals and collectives.
After finishing his medical degree at the University of Auckland, he continued post-graduate training in New Zealand as well as Australia's Northern Territory, Perth and Melbourne. He has completed fellowship training in both intensive care medicine and emergency medicine, as well as post-graduate training in biochemistry, clinical toxicology, clinical epidemiology, and health professional education.
He is actively involved in in using translational simulation to improve patient care and the design of processes and systems at Alfred Health. He coordinates the Alfred ICU's education and simulation programmes and runs the unit's education website, INTENSIVE.  He created the 'Critically Ill Airway' course and teaches on numerous courses around the world. He is one of the founders of the FOAM movement (Free Open-Access Medical education) and is co-creator of litfl.com, the RAGE podcast, the Resuscitology course, and the SMACC conference.
His one great achievement is being the father of three amazing children.
On Twitter, he is @precordialthump.
| INTENSIVE | RAGE | Resuscitology | SMACC