Emergency Doc as Italian Patient
aka Postcards from the Edge 013
This 'postcard from the edge' is from the now somewhat infamous (!) Dr Sandy Inglis, a peripatetic FACEM based in France, but allegedly in Australia's Top End at present.
After my Irish debacle (see A Taste of Guinness and Irish A&E) where my commentary on tough working conditions in Ireland, earned that hospital a GMC inspection and me a mountain of embarrassment, I feel somewhat apprehensive about putting pen to paper again. But a recent visit to an ED in Italy was great value and a memorable experience, being there as a patient and not as a doctor.
I had hurt my wrist and was worried about my scaphoid. I had spent the last eight days taking part in the Trans Alps bike ride which at 600km long and with 20,000m of climbing was probably the most brutal excursion I have ever been on, but the pain was suitably compensated for by postcard scenery and a dramatic trans Alps route. Day six had been a punishing 106km with nearly 3500m of vertical altitude gain and as much descent which had left my left wrist raw with flexor tendonitis thanks to constant braking. A helpful Englishman at breakfast suggested I bring the break caliper in, which I duly did, with dramatic improvement and my flexors felt
magically better. This was, however, to be my undoing, for after about 4 hours of riding the following day, a fast descent and deep ditch, saw me hit my super sensitive brake too hard and catapult me over the bars. Dented helmet and pride, grazes and painful palms left me stunned but relieved and I climbed back onto my bike. I couldn't grip though and so an hour later had to thumb a lift on to the overnight stop.
The next day I convinced myself that my scaphoid was probably ok, loaded up with codeine and gingerly set off again, riding essentially with one hand. It was indeed a pleasure and a relief to arrive at the finish in Riva del Garda without further ado. Then I went looking for an ED and the fun started.
The helpful German trauma surgeon (and race doctor) at the finish said that the hospital was a few kilometers away and easy to find. I set off alone in my car sparing my family the pain of a long ED visit and reassured them that I would be back soon in time for a famous Italian pizza dinner. Now, unlike the vigorous red on white signposting of Australasian ED's, this is not the case in Italy. In fact just finding a sign saying "Ospedale" was a
challenge. After weaving around back roads for some time and some pidgin-Italian I found the hospital and wandered into a very familiar looking ED. There was only a German cyclist with a dislocated finger and one other in the small waiting room, so I felt instantly optimistic. The familiar triage codes (very similar to ours) were advertised on the wall and a digital screen told us that there were no triage ones or twos in the ED, three triage threes and a few fours. I felt a bit like Mr Bean and looked about the waiting room knowingly. The dislocated German and his family advised me to ring the bell on the wall and I would be attended to. This I did but was disappointed to wait a good twenty minutes before I was asked to enter the triage booth.
My Italian triage seemed to focus more on my ability to settle the bill than on my pathology and my comment that I was an ED doctor seemed not to have got through when the nurse then asked me where this doctor was that I had seen! Anyway, I was despatched back to the waiting room where I became very familiar with the drinks dispenser, hospital fire drill (in Italian!), immunization schedules and various other health advisories. Time dragged, few other patients appeared and yet I waited. I was determined to be a good ED waiter and was sure that there must be a chaos of activity behind the double doors, but the digital triage screen failed to confirm this. During this time my German friend had his finger pulled and my discussion with him about finger blocks was not heeded by the Italian ED doc who told him that the injection was more painful (maybe true?) and tugged away with accompanying howls from one distressed German cyclist.
Eventually, some 90minutes later (can't remember if I was triage 3 or 4) after some incoherent announcement on the intercom, and slightly desperate, I lunged through the double doors and was asked to wait in a chair near one of the consulting rooms.
There certainly was a bit of activity and it was only now that it became apparent that the ED was being covered by only ONE ED doc who had his hands full with what looked like a collared road trauma whose A,B,C,D's seemed OK, an hysterical lass wailing (in Italian!) and sundry others drifting around in wheel chairs. The ED was clean and seemed well laid out with all the usual stuff we would expect. This was a small regional ED and looked to have only 3 or 4 consulting rooms including the trauma/resus bay.
Eventually I was seen in an office/consulting room by an elderly and portly Italian doc and a 5 second exam and sign language had me dispatched for an x-ray. This happened fairly promptly and about 20minutes later was called in by the nurse who exclaimed "No fracture" repeatedly and this was echoed by the ED doctor later. He then gave me a CD copy of my x-rays, my bill and sent me on my way. Immobilization of the wrist, analgesia, or any further advice didn't seem to come into the equation and I was relieved to escape after nearly 3 hours.
I joined my family for fantastic pizza, which at 7euros a shot and delicious gelato (ice-cream), these became our staple in Italy.
Back in France my wrist discomfort continued but repeat x-rays were again negative. I then developed impressive ulnar nerve distribution pain and parasthesia and MRI and CT demonstrated a hook of hamate fracture. Apparently these fractures seldom unite and management frequently involves excision of the fragment. A splint for 8 weeks and then repeat CT will seal my fate.
---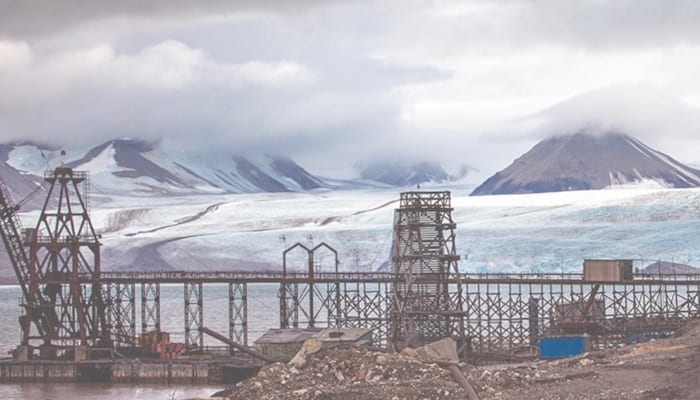 Chris is an Intensivist and ECMO specialist at the Alfred ICU in Melbourne. He is also a Clinical Adjunct Associate Professor at Monash University. He is a co-founder of the Australia and New Zealand Clinician Educator Network (ANZCEN) and is the Lead for the ANZCEN Clinician Educator Incubator programme. He is on the Board of Directors for the Intensive Care Foundation and is a First Part Examiner for the College of Intensive Care Medicine. He is an internationally recognised Clinician Educator with a passion for helping clinicians learn and for improving the clinical performance of individuals and collectives.
After finishing his medical degree at the University of Auckland, he continued post-graduate training in New Zealand as well as Australia's Northern Territory, Perth and Melbourne. He has completed fellowship training in both intensive care medicine and emergency medicine, as well as post-graduate training in biochemistry, clinical toxicology, clinical epidemiology, and health professional education.
He is actively involved in in using translational simulation to improve patient care and the design of processes and systems at Alfred Health. He coordinates the Alfred ICU's education and simulation programmes and runs the unit's education website, INTENSIVE.  He created the 'Critically Ill Airway' course and teaches on numerous courses around the world. He is one of the founders of the FOAM movement (Free Open-Access Medical education) and is co-creator of litfl.com, the RAGE podcast, the Resuscitology course, and the SMACC conference.
His one great achievement is being the father of three amazing children.
On Twitter, he is @precordialthump.
| INTENSIVE | RAGE | Resuscitology | SMACC