OVERVIEW
End-stage renal failure has multiple implications for ICU management
PATHOPHYSIOLOGICAL CHANGES AND IMPLICATIONS Renal/ fluid:
Low/no urine output
fluid overload
Metabolic and Endocrine:
Associated — Hyperkalaemia — Hypocalcemia (Vit D deficient) — Hyperphosphataemia (decreased excretion) — Hyponatremia
Need for dialysis determines fluid prescribing, feeding and any protein restriction
Metabolic acidosis – hyperchloraemia — accumulation of organic anions – PO4, — decreased Alb -> decreased buffering — impaired insulin action -> hyperglycaemia
Uraemia
Cardiovascular:
Hypertension very common
Atherosclerosis common
Pericarditis common
Prone to pulmonary oedema due to low albumin and fluid overload
Respiratory: Neurological:
Dialysis disequilibrium syndrome (cerebral edema thought to be due to fluid shifts and an osmotic imbalance between the brain and the blood)
Polyneuropathy and myopathy
Fragile skin
Skin: Haematological:
Anaemia — decreased RBC synthesis and increased destruction of RBC, decreased EPO
Platelet dysfunction – uremia, decreased vWF
Gastrointestinal:
Impaired gastrointestinal motility due to GI oedema
Increased risk of bleeding related to gastric ulceration
increased risk of abdominal compartment syndrome
Immunological:
Increased risk of infection
decreased clearance of oxidant stress, tissue oedema, WCC dysfunction
increased Vd, decreased bioavailablity, low albumin, decreased elimination -> under dosing or toxicity
Pharmacological: Vascular access:
Fistulas used for dialysis may complicate CVC and arterial access
PROBLEM-FOCUSED EVALUATION
From Szamosfalvi and Yee, 2013:
| 1 | 2 |
| --- | --- |
| Critical illness | Cause of admission to the ICU with evaluation and management plan. |
| ESRD history | Cause and duration of ESRD; hepatitis B surface-antigen status; outpatient dialysis prescription including outpatient urea kinetic volume of distribution (V), activated vitamin D and erythropoietin dose, code status, end-of-life wishes, and advance directives for dialysis withdrawal in ICU. |
| RRF protection | Particularly important in PD patients. Limit IV radiocontrast dye and nephrotoxic medication (eg, aminoglycoside) exposure as feasible. |
| Dialysis access | Assess for signs of infection. Document the patency of AVF or AVG daily. Ensure proper care of the PD catheter and exit site. Confirm that blood flow is sufficient to achieve the goals of therapy. ICU teams should avoid placing a blood pressure cuff, arterial- or central venous lines, or doing venepuncture on the access arm. |
| Vein preservation | Obtain blood samples with dialysis or from existing IV- or arterial lines to minimize venipuncture. Limit placement of peripherally inserted CVCs and subclavian venous catheters as feasible. |
| Volume status and UF | Assess patient weight and fluid intake and output at least daily. Monitor absolute value and trend of central venous pressure and central venous oxygen saturation (ScVO2) as well as invasive arterial blood pressure and computerized pulse waveform analysis data when available. |
| IVFs | Use isotonic IVFs when possible. Calculate the hyponatremic effects of the free water load from certain IV antibiotics, vasopressors drips, and N-acetylcysteine infusions usually provided in 5% dextrose water. |
| Laboratory studies | Monitor at least daily chemistry profile, albumin, calcium, magnesium, phosphate, and complete blood count. Monitor blood cultures and cardiac laboratory tests as indicated. |
| Dialysis adequacy | Measure the delivered dose of small-solute clearance (OLC) with every IHD session and deliver at least 1.2 Kt/V (using outpatient or estimated V) 3 times per week. Provide extra treatments as needed for optimal volume and solute control. |
| Antibiotic dosing | Dose antibiotics in close coordination with the pharmacist, considering drug levels, residual kidney function, delivered small-solute clearance, and clearance of the drug with the modality of RRT and dialyser utilized. |
| Other medications | Verify and adjust as needed the dose of blood pressure drugs, digoxin, seizure, and other medications with limited clearance in ESRD. |
---
References and Links
Journal articles
Arulkumaran N, Annear NM, Singer M. Patients with end-stage renal disease admitted to the intensive care unit: systematic review. Br J Anaesth. 2013 Jan;110(1):13-20. PMID: 23171724.
Szamosfalvi B, Yee J. Considerations in the critically ill ESRD patient. Adv Chronic Kidney Dis. 2013 Jan;20(1):102-9. PMID: 23265602.
Thompson S, Pannu N. Renal replacement therapy in the end-stage renal disease patient with critical illness. Blood Purif. 2012;34(2):132-7. PMID: 23095412.
---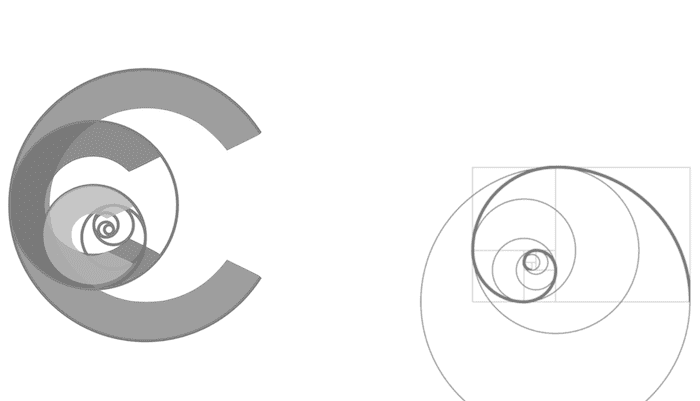 Chris is an Intensivist and ECMO specialist at the Alfred ICU in Melbourne. He is also a Clinical Adjunct Associate Professor at Monash University. He is a co-founder of the Australia and New Zealand Clinician Educator Network (ANZCEN) and is the Lead for the ANZCEN Clinician Educator Incubator programme. He is on the Board of Directors for the Intensive Care Foundation and is a First Part Examiner for the College of Intensive Care Medicine. He is an internationally recognised Clinician Educator with a passion for helping clinicians learn and for improving the clinical performance of individuals and collectives.
After finishing his medical degree at the University of Auckland, he continued post-graduate training in New Zealand as well as Australia's Northern Territory, Perth and Melbourne. He has completed fellowship training in both intensive care medicine and emergency medicine, as well as post-graduate training in biochemistry, clinical toxicology, clinical epidemiology, and health professional education.
He is actively involved in in using translational simulation to improve patient care and the design of processes and systems at Alfred Health. He coordinates the Alfred ICU's education and simulation programmes and runs the unit's education website, INTENSIVE.  He created the 'Critically Ill Airway' course and teaches on numerous courses around the world. He is one of the founders of the FOAM movement (Free Open-Access Medical education) and is co-creator of litfl.com, the RAGE podcast, the Resuscitology course, and the SMACC conference.
His one great achievement is being the father of three amazing children.
On Twitter, he is @precordialthump.
| INTENSIVE | RAGE | Resuscitology | SMACC