Reviewed and revised 12 September 2014
OVERVIEW
Erythropoietin (EPO) is an endogenous hormone that stimulates erythrocytosis
it's role in critical illness is unclear and is limited by the complications of hematopoietic activation (e.g. VTE)
PHYSIOLOGY
EPO is an endogenous hormone primarily produced by the kidney in response to hypoxia and other stimuli
local production of EPO within the brain in response to hypoxia or ischemia also occurs, and protects neurons against injury via an anti-apoptotic effect
erythropoietic effects of EPO are mediated by the classical EPOR, while the tissue-protective effects of EPO may be mediated by a heterocomplex between EPOR and the βcR
ERYTHROPOIETIN AGONISTS / ERYTHROPOIETIN STIMULATING AGENTS
ESAs currently in use include Darbepoetin alfa, Epoetin alfa, Epoetin beta, Methoxy pegepoetin beta
usually given IV or SC
dose and dosing interval varies with the indication
INDICATIONS IN NON-CRITICAL ILLNESS
ESAs are indicated for the following conditions:
Anaemia of chronic renal failure
Chemotherapy-induced anaemia in non-myeloid malignancy
Increasing yield of autologous blood collection
Prevention of anaemia of prematurity where birth weight is 750–1500 g and gestational age <34 weeks
ROLE OF EPO IN CRITICAL ILLNESS
Anaemia of critical illness is characterised by blunted EPO production and altered iron metabolism
EPO use has been shown to reduce transfusion requirements (Corwin et al, 2002 in JAMA), but there in no proven benefit in terms of clinical outcome
A potential benefit may exist in patients who are in ICU for > 1 wk, but data are lacking
in a pilot study there was a reduced incidence of AKI after coronary artery bypass graft surgery (Song et al, 2009)
The ANZICS study of EPO in TBI is currently underway… (there was a trend to mortality benefit in trauma patients in Corwin et al,2007 in NEJM)
local generation of EPO in the brain may limit the extent of ischemic injury (potential future role for EPO derivatives with non-hematopoietic effects)
DISADVANTAGES
These include:
lack of evidence of benefit in critical illness
ideal dose is unknown (different receptor effects and adverse effects may be dose-dependent
potential for adverse effects
Known adverse effects of ESAs include:
red cell aplasia
EPO resistance
thromboembolic complications (e.g. use before elective surgery contraindicated within 1 month of MI or stroke;thrombosis of vascular access in patients on dialysis, VTE (MI, TIA, stroke are rare))
hypertension
local pain if given SC
headache, flu-like symptoms, bone pain, myalgia, fever, rash, hypotension, peripheral oedema, nausea, vomiting, diarrhoea, dyspnoea
potential risk of stimulating growth of some malignancies
EVIDENCE
There is no high level evidence of patient-orientated outcome benefit for EPO in critical illness
Corwin, H. L., et al (2002) "Efficacy of recombinant human erythropoietin in critically ill patients: a randomized controlled trial (EPO Critical Care Trials)" JAMA, 288:2827-2835
MC DB RCT
n = 1302
weekly recombinant EPO (40,000IU) vs placebo
20% reduction in RBC transfusion in the treatment group
Corwin, H. L, et al (2007) "Efficacy and Safety of Epoetin Alfa in Critically Ill Patients" NEJM, 357:10 pages 965-76
MC DB RCT
n = 1460
medical, surgical and trauma patients
EPO vs placebo for 3 weeks
primary outcome: RBC transfusion
secondary outcomes: mortality, Hb
Findings:
-> no change in RBC transfusion
-> higher Hb
-> trend towards mortality advantage (more pronounced in trauma patients)
-> significant increase in thrombotic events
-> provided basis for EPO-TBI study
Robertson et al, 2014
Administration of EPO to patients with TBI who are unable to follow commands did not improve mortality or neurological status compared to placebo.
The study was under-powered, may have had poor external validity due to the large number of exclusions and outcomes were susceptible to reporting bias
AN APPROACH
ESAs are indicated for certain non-critical illness conditions
There is no role for use of these agents in the critically ill outside of these indications except in the context of a clinical trial
---
References and Links
Journal articles
Patel NS, Nandra KK, Thiemermann C. Bench-to-bedside review: Erythropoietin and its derivatives as therapies in critical care. Crit Care. 2012 Jul 26;16(4):229. PMC3580677.
FOAM and web resources
---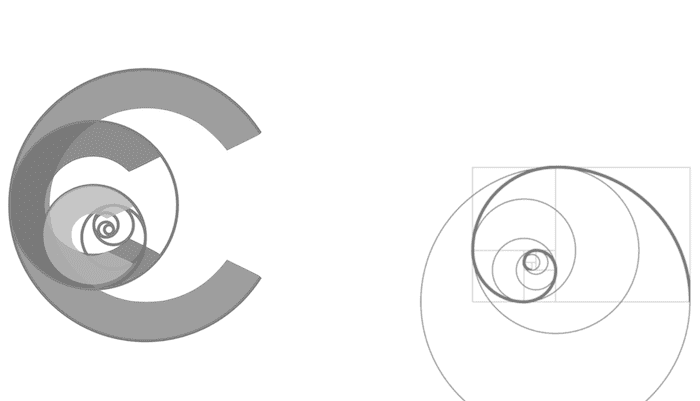 Chris is an Intensivist and ECMO specialist at the Alfred ICU in Melbourne. He is also a Clinical Adjunct Associate Professor at Monash University. He is a co-founder of the Australia and New Zealand Clinician Educator Network (ANZCEN) and is the Lead for the ANZCEN Clinician Educator Incubator programme. He is on the Board of Directors for the Intensive Care Foundation and is a First Part Examiner for the College of Intensive Care Medicine. He is an internationally recognised Clinician Educator with a passion for helping clinicians learn and for improving the clinical performance of individuals and collectives.
After finishing his medical degree at the University of Auckland, he continued post-graduate training in New Zealand as well as Australia's Northern Territory, Perth and Melbourne. He has completed fellowship training in both intensive care medicine and emergency medicine, as well as post-graduate training in biochemistry, clinical toxicology, clinical epidemiology, and health professional education.
He is actively involved in in using translational simulation to improve patient care and the design of processes and systems at Alfred Health. He coordinates the Alfred ICU's education and simulation programmes and runs the unit's education website, INTENSIVE.  He created the 'Critically Ill Airway' course and teaches on numerous courses around the world. He is one of the founders of the FOAM movement (Free Open-Access Medical education) and is co-creator of litfl.com, the RAGE podcast, the Resuscitology course, and the SMACC conference.
His one great achievement is being the father of three amazing children.
On Twitter, he is @precordialthump.
| INTENSIVE | RAGE | Resuscitology | SMACC