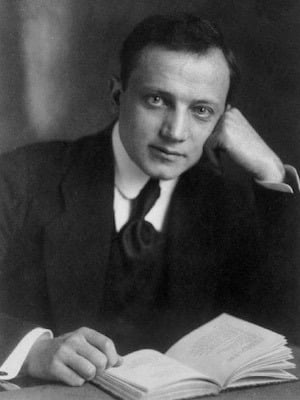 Felix Lewandowsky (1879-1921) was a German dermatologist
Lewandowsky was a professor of dermatology in Basel and specialised in the study of tuberculosis, paediatric skin diseases and leprosy.
He is remembered eponymously for first describing conditions including Jadassohn–Lewandowsky syndrome, Lewandowsky's syndrome, Lewandowsky–Lutz dysplasia and Lewandowsky tuberculid.
---
Biography
Born October 1, 1879 in Hamburg
1902 – Doctor of Medicine from University of Strassburg. Thesis: Zur Theorie des Phlorhizindiabetes
1903-1907 Worked at the Dermatological clinic in Bern, serving as an assistant to Josef Jadassohn (1863–1936).
Dermatologist in Hamburg at St Georg's Hospital
1917 – Director of dermatological clinic in Basel
1918 – Professor of Dermatology, Basel
Died October 31, 1921 in Basel, age 42 
---
Medical Eponyms
Jadassohn-Lewandowsky syndrome (pachyonychia congenita) (1906)
Jadassohn Lewandowsky Syndrome is a subtype of Pachyonychia Congenita (PC). PC is a rare autosomal dominant dermatological disorder characterized by hyperkeratosis affecting the nails and palmoplantar areas and oral leukokeratosis. It is often subdivided into two major variants, Jadassohn-Lewandowski syndrome (PC-1) and Jackson-Lawler syndrome (PC-2), according to the localization of the mutations in the KRT6A/KRT16 or KRT6B/KRT17 genes, respectively.
Jadassohn Lewandowsky Syndrome, or PC-1, is characterized by hypertrophy and increased curvature of the nails (onychogryphosis), usually involving all digits, palmoplantar and extensor hyperkeratosis, follicular keratosis, oral or laryngeal leukokeratosis, acral hyperhidrosis and blisters.
Josef Jadassohn (1863–1936) and Lewandowski employed the descriptive title "pachyonychia congenita" in their article and in the reports which followed this term was generally used. Their patient was a girl aged 15 years who was admitted to hospital with fungating tuberculosis of the skin. Abnormalities of the nails had been present since birth and she also had unusual keratinisation of the skin and tongue. They mentioned that a younger brother was similarly affected, although the parents and 7 sisters had no skin problems.
The nail plates of all fingers and toes are extremely thick and so hard that they cannot be cut off with scissors, but that the father has to remove them with a hammer and chisel.

The back of the tongue is covered with a thick, adherent, occasionally sharply and irregularly delimited, thick, white coating. Other oral mucosa normal.

Hyperidrosis of the membranous nose, palms and soles

Jadassohn and Lewandowsky 1906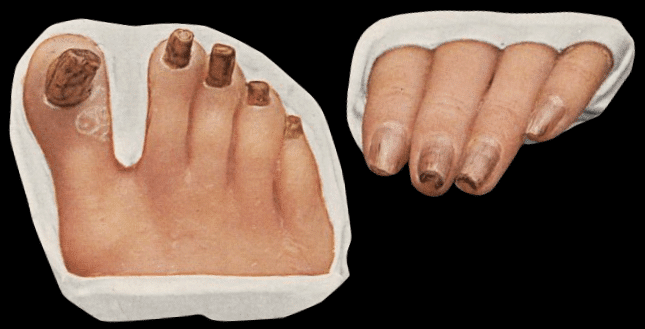 1921 – The aetiology of the condition remained uncertain but the familial nature was firmly established when F. Anderson Murray documented 7 affected persons in 3 generations of a family.
1983 – The phenotype was expanded and the autosomal dominant mode of inheritance was determined by Stieglitz and Centerwall. They published details of a kindred with 17 affected persons in 4 generations and used the conjoined eponym in the title of their article – Pachyonychia Congenita (Jadassohn-Lewandowsky syndrome)
---
Lewandowsky syndrome (1906)
Inflammation of sweat glands evolving into multiple small abscesses. Occur in newborn infants of both sexes. Usually due to a staphylococcal infection.
---
Lewandowsky-Lutz dysplasia (1922)
Known as epidermodysplasia verruciformis (EV), Treeman syndrome and Lewandowsky-Lutz syndrome – an extremely rare inherited disorder in which there is widespread and persistent infection with human papilloma virus, a defect in cell-mediated immunity and consequent propensity for malignant transformation.
The disease was first described 1922 by Lewandowsky and Wilhelm Lutz (1888–1958) a condition they called Epidermodysplasia verruciformis.
Lewandowsky and Lutz dysplasia is usually inherited in an autosomal recessive manner. Acquired cases exist ("Acquired epidermodysplasia verruciformis"), which may result from immunocompromise i.e. HIV infection, organ transplantation or cancer.
The disease usually presents in a generalised nature with multiple lesions resembling pityriasis versicolour or thicker lesions resembling seborrheic keratosis. It is associated with a risk of malignant transformation, particularly squamous cell carcinoma or Bowen carcinoma, with sun exposure.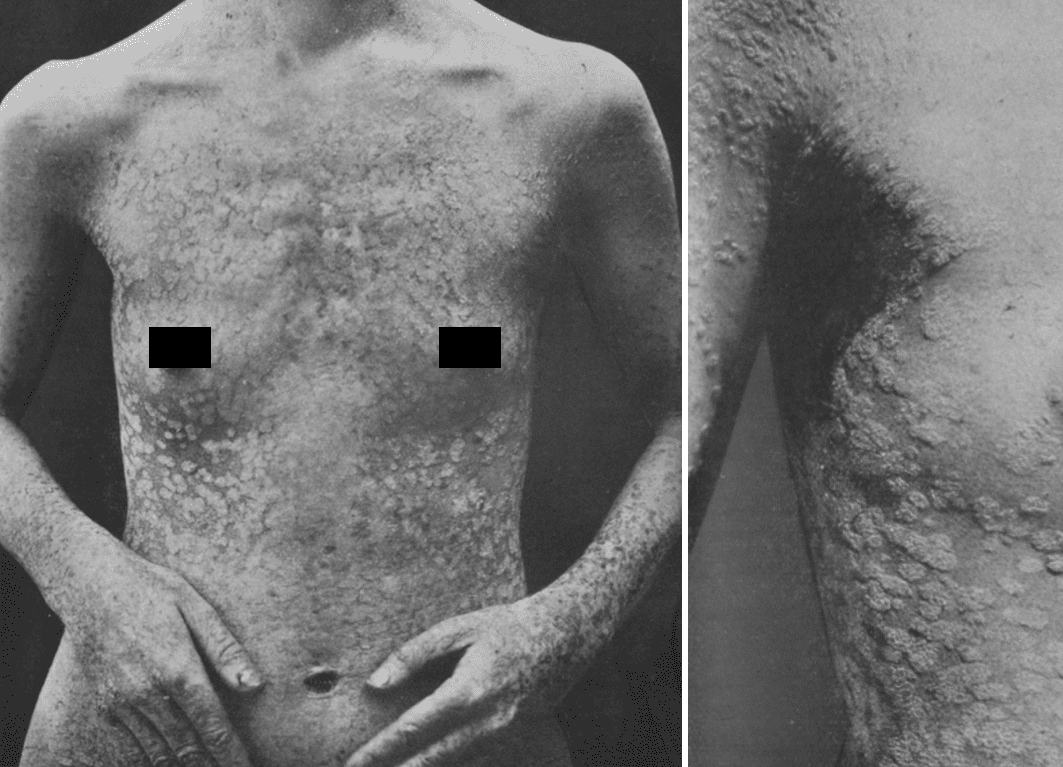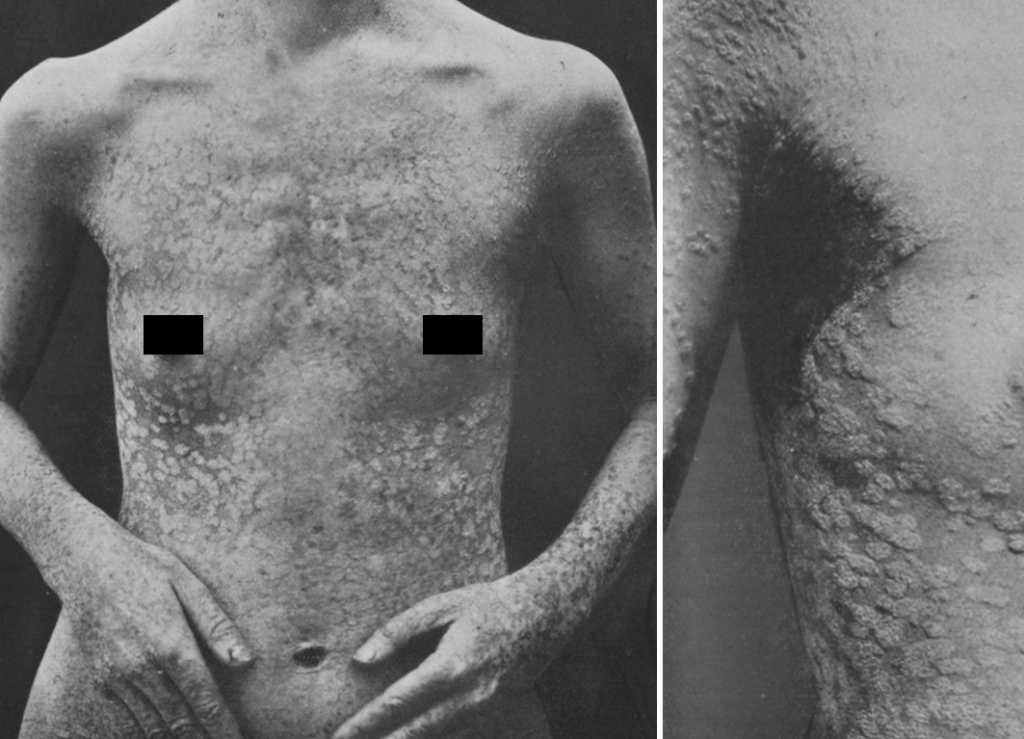 ---
Lewandowsky Tuberculid (1917)
Lewandowsky Tuberculid is a clinical profile that was initially described as a cutaneous manifestation of tuberculosis, characterized by lesions of various sizes which are often present in large numbers on the cheeks and forehead. They differ from the lesions of rosacea in that they are yellowish or yellow-brown in colour and do not disappear entirely on diascopic pressure.
This classification has been criticised due to the inability to isolate microorganisms in tissue samples and for its failed sensitivity to tuberculin. It was suggested to be considered a clinical entity of its own, and was later renamed Lewandowsky's rosaceiform eruption.
---
Major Publications
Lewandowski F. Zur Theorie des Phlorhizindiabetes. Thesis, 1902
Jadassohn J, Lewandowski F. Pachyonychia congenita keratosis disseminata circumscripta (follicularis). Tylomata, Leucokeratosis linguae. In: Neisser A, Eduard J. Ikonographia dermatologica. 1906: 29-31. [Jadassohn-Lewandowsky]
Lewandowski F. Zur Pathogenese der multiplen Abszesse im Säuglingsalter. Archiv für Dermatologie und Syphilis, 1906; 80: 179-191. [Lewandowsky syndrome]
Lewandowsky F. Experimentelle Studien über Hauttuberkulose. Archiv für Dermatologie und Syphilis 1909; 98: 335–398
Lewandowsky F. Die Tuberkulose der Haut. Springer, 1916
Lewandowsky F. Ueber Rosaceaähnliche Tuberkulide des Gesichts, Correspondenz-Blatt für Schweizer Aerzte, Basel 1917; 47: 1280-1282 [PDF] [Lewandowsky Tuberculid]
Lewandowsky F. Die Fortschritte der Syphilidologie. 1918
Lewandowsky, F. Zur Kenntnis der Boeckschen Sarkoide Archiv für Dermatologie und Syphilis 1921; 135: 287–293
Lewandowsky F, Lutz W. Ein Fall einer bisher nicht beschriebenen Hauterkrankung (Epidermodysplasia verruciformis). Archiv für Dermatologie und Syphilis, Berlin, 1922; 141: 193-202. [Lewandowsky-Lutz dysplasia]
Lewandowsky F. Zur Impetigofrage. Archiv für Dermatologie und Syphilis 1922; 138: 438–445
---
References
Biography
Eponymous terms
Jadassohn-Lewandowsky syndrome
Lewandowsky Tuberculid
Lewandowsky-Lutz dysplasia
---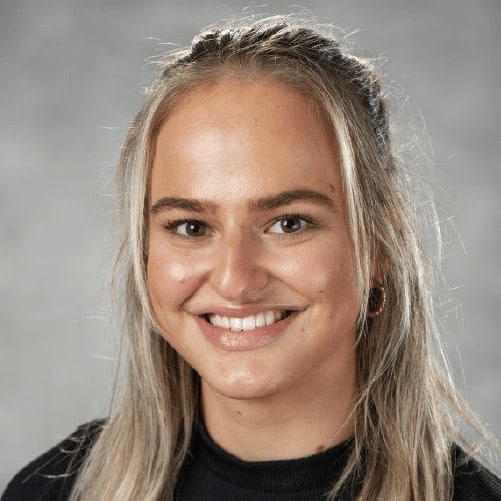 BSc, MD from University of Western Australia. Junior Doctor currently working at Sir Charles Gairdner Hospital.
BA MA (Oxon) MBChB (Edin) FACEM FFSEM. Associate Professor Curtin Medical School, Curtin University. Emergency physician, Sir Charles Gairdner Hospital.  Passion for rugby; medical history; medical education; and asynchronous learning #FOAMed evangelist. Co-founder and CTO of Life in the Fast lane | Eponyms | Books | Twitter |