---
Biography
Born on September 10, 1863 in Liegenitz, Schleisen
Died on March 24, 1936, Zurich
---
Medical Eponyms
Jadassohn-Lewandowsky syndrome (pachyonychia congenita) (1906)
Jadassohn Lewandowsky Syndrome is a subtype of Pachyonychia Congenita (PC). PC is a rare autosomal dominant dermatological disorder characterized by hyperkeratosis affecting the nails and palmoplantar areas and oral leukokeratosis. It is often subdivided into two major variants, Jadassohn-Lewandowski syndrome (PC-1) and Jackson-Lawler syndrome (PC-2), according to the localization of the mutations in the KRT6A/KRT16 or KRT6B/KRT17 genes, respectively.
Jadassohn Lewandowsky Syndrome, or PC-1, is characterized by hypertrophy and increased curvature of the nails (onychogryposis), usually involving all digits, palmoplantar and extensor hyperkeratosis, follicular keratosis, oral or laryngeal leukokeratosis, acral hyperhidrosis and blisters.
Jadassohn and Felix Lewandowsky (1879-1921) employed the descriptive title "pachyonychia congenita" in their article and in the reports which followed this term was generally used. Their patient was a girl aged 15 years who was admitted to hospital with fungating tuberculosis of the skin. Abnormalities of the nails had been present since birth and she also had unusual keratinisation of the skin and tongue. They mentioned that a younger brother was similarly affected, although the parents and 7 sisters had no skin problems.
The nail plates of all fingers and toes are extremely thick and so hard that they cannot be cut off with scissors, but that the father has to remove them with a hammer and chisel.

The back of the tongue is covered with a thick, adherent, occasionally sharply and irregularly delimited, thick, white coating. Other oral mucosa normal.

Hyperidrosis of the membranous nose, palms and soles

Jadassohn and Lewandowsky 1906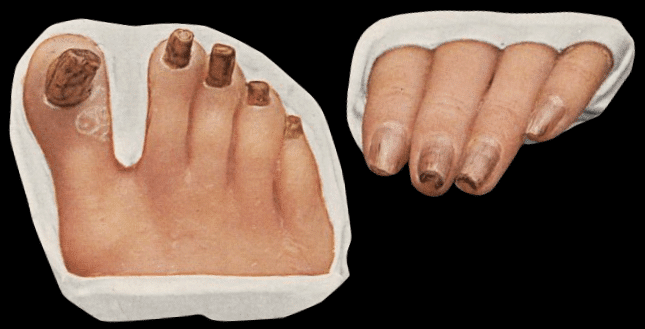 1921 – The aetiology of the condition remained uncertain but the familial nature was firmly established when F. Anderson Murray documented 7 affected persons in 3 generations of a family.
1983 – The phenotype was expanded and the autosomal dominant mode of inheritance was determined by Stieglitz and Centerwall. They published details of a kindred with 17 affected persons in 4 generations and used the conjoined eponym in the title of their article – Pachyonychia Congenita (Jadassohn-Lewandowsky syndrome)
---
Borst-Jadassohn (épithélioma de) (1904, 1926)
Jadassohn-Tièche blue naevus
---
Major Publications
---
Controversies
Date of birth varies between 1860 and 1863
---
References
Biogrpahy
Eponymous terms
Jadassohn-Lewandowsky syndrome
Borst-Jadassohn
Jadassohn-Tièche
---
eponym
the person behind the name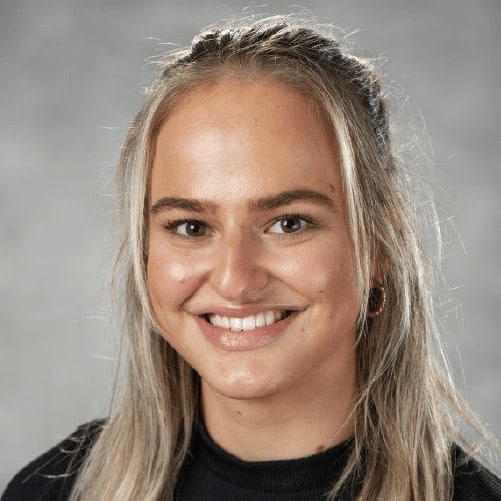 BSc, MD from University of Western Australia. Junior Doctor currently working at Sir Charles Gairdner Hospital with an interest in Dermatology and Obstetrics & Gynaecology.
Associate Professor Curtin Medical School, Curtin University. Emergency physician MA (Oxon) MBChB (Edin) FACEM FFSEM Sir Charles Gairdner Hospital.  Passion for rugby; medical history; medical education; and asynchronous learning #FOAMed evangelist. Co-founder and CTO of Life in the Fast lane | Eponyms | Books | Twitter |