Florence Rena Sabin (1871-1953) was an American anatomist and medical researcher.
Honors accrued to Sabin throughout her career, including a number of firsts. First female full Professor at John Hopkins University School of Medicine, and the first at the Rockefeller Institute for Medical Research; first President of the American Association of Anatomists (1924); and the first woman member of the National Academy of Sciences (1925) remaining the lone female member for the next 20 years.
Sabin's second career was as a public activist in Colorado. These efforts resulted in the passing of a new set of laws, the "Sabin Health Laws" which modernized public health in Colorado by providing more hospital beds to treat tuberculosis, resulting in significant reductions in cases.
---
Biography
Born on November 9, 1871 in Central City, Colorado.
1893 – Bachelors degree at Smith College in Northampton, Massachusetts. For two years she taught high school mathematics in Denver followed by one year of zoology at Smith College as a means to finance her first year of graduate school
1896 – Enrolled at the John Hopkins University School of Medicine. She was one of fourteen women in her class.
1898 – Worked with anatomist Franklin Paine Mall (1862-1917) and undertook two projects which would direct her future endeavours in the medical field: to create a 3D model of a neonatal brain stem; and to define the embryological development of the lymphatic system
1900 – Graduated from Johns Hopkins University School of Medicine
1901 – Internship at Johns Hopkins Hospital under Sir William Osler (1849-1919) and Dorothy Reed (1874-1964). Further developed 3D model of midbrain in her An atlas of the medulla and midbrain.
1902 – Research fellowship in the Department of Anatomy at Johns Hopkins School of Medicine where she continued to work with Franklin Paine Mall. Lecturer in the Department of Anatomy.
1905 – Associate Professor at the Department of Anatomy at John Hopkins
1917 – Professor of Embryology and Histology at John Hopkins, the first woman to become a full professor at a medical college
1924 – First woman elected President of the American Association of Anatomists
1925 – Following her work on the origins of blood vessels, Sabin became the first woman to be elected to the National Academy of Sciences. Sabin left John Hopkins after completing her research amidst institutional discrimination and her desire to research full time. In September 1925, she became head of the Department of Cellular Studies at the Rockefeller Institute for Medical Research in New York City. Her research focused on the lymphatic system, blood vessels and cells, and tuberculosis.
1926-1938 Sabin joined the research committee of the National Tuberculosis Association. The committee's purpose was to consolidate all of the tuberculosis research taking place with the hope of controlling the disease proactively. While here, Sabin devoted her research to immune cells, monocytes in particular, which developed in to other cells; and determining the effects imposed by foreign substances and their consequent formation of antibodies.
1944 – Second career as a public health activist in Colorado. Accepted Colorado Governor John Vivian's request to chair a subcommittee on public health and help reform and modernize the state's public health system. While she was in her early seventies, Sabin refused to let a snowstorm prevent her from making it to a speech in support of her cause despite public travel concerns. Beginning with this speech, Sabin worked to have politicians who opposed health reform defeated by those in support of it. These efforts resulted in the passing of a set of laws in her name. The "Sabin Health Laws" (1947) modernized public health in Colorado by providing more hospital beds to treat tuberculosis, resulting in significant reductions in cases
1948 – Manager of health and charities for Denver, donating her salary over the next three years to medical research
1949 – Elizabeth Blackwell Award
1951 – Sabin retired for a second and final time, continuing to advocate for public health issues. She received the Albert Lasker Public Service Award for this work. Sabin's lifetime of service resulted in the University of Colorado's Department of Medicine being named the Florence R. Sabin Building for Research in Cellular Biology
Died on October 3, 1953 in Denver, Colorado of a heart attack
Posthumous biography
---
Medical Eponyms
In 1900, Dr Sabin described the signs and symptoms of a patient suffering from arsenical neuritis whom she saw in consultation with Dr William Osler. This is one of the first descriptions of Mees lines of the fingernails secondary to arsenic poisoning:
The patient is a young woman who was brought to the hospital two months ago, November 23, 1900, after having taken about a dram of 'Rough on Rats'. She came in a few hours later saying she had felt well for two hours after taking the poison but had then begun to vomit. Her stomach was washed out repeatedly and large doses of the antidote given, together with epsom salts and castor oil. She was dismissed in five days feeling well, but noted that on walking up the steps of her home her feet were numb and the steps felt soft…The numbness of the feet gradually increased and she became unable to walk.

When she came to the hospital again she had double footdrop and wrist-drop, the muscles involved, however, were not entirely paralyzed. Her hands were so weak that she could not feed herself…The skin is everywhere dry and scaly. On both hands there is a white line running transversely across each nail.

Sabin 1901
Commentary and discussion from Osler:
It is interesting that neuritis seen in general practice occurs in persons who have taken a considerable quantity of arsenic at one time and not in those who take a large quantity over a prolonged period. Arsenic is one of the medicines most commonly used, and yet we rarely see a neuritis following it. Arsenic is a drug that may be taken in considerable doses for long periods without any damage whatever, and the cases of neuritis that do occur are probably in patients who have an idiosyncrasy for it.

Osler 1901
---
Major Publications
---
References
Biography
---
Cite this article as:
Kathryn Scott and Mike Cadogan, "Florence R. Sabin," In:
LITFL - Life in the FastLane
, Accessed on February 7, 2023,
https://litfl.com/florence-r-sabin/
.
---
eponym
the person behind the name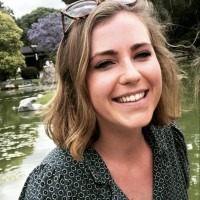 Graduated from Southampton Medical School in 2017 with BMBS. Working in Sir Charles Gairdner Hospital Emergency Department in Perth, Australia.
Associate Professor Curtin Medical School, Curtin University. Emergency physician MA (Oxon) MBChB (Edin) FACEM FFSEM Sir Charles Gairdner Hospital.  Passion for rugby; medical history; medical education; and asynchronous learning #FOAMed evangelist. Co-founder and CTO of Life in the Fast lane | Eponyms | Books | Twitter |