Reviewed and revised 16 December 2015
OVERVIEW
Fluid responsiveness is an increase of stroke volume of 10-15% after the patient receives 500 ml of crystalloid over 10-15 minutes (as defined by Paul Marik)
Fluid responsiveness is also known as 'volume responsiveness'
The definitive test for fluid responsiveness is a Fluid challenge
Fluid responsive patients have 'preload reserve' and will have an increase in stroke volume (and usually cardiac output) when fluid is administered
The presumption is that increased cardiac output will lead to increased oxygen delivery (DO2) and increased tissue oxygenation — but this is not always the case, and may not benefit the patient anyway!
Other haemodynamic parameters are sometimes used as surrogates for stroke volume.
PREDICTING FLUID RESPONSIVENESS
Static tests (less sensitive, less specific and less useful that dynamic tests)
Clinical static endpoints (e.g. heart rate, blood pressure, collapsed veins, capillary refill time, previous urine output)
— not sensitive
— poor inter-observer reliability
CVP/PCWP (also delta CVP post fluid challenge)
— poor predictors
CXR
— look for pulmonary edema
— unreliable
PiCCO
— EVLW and ITBV
'one off' lactate or SvO2 (not useful)
Dynamic tests
Passive leg raising
— see Passive leg raise
— can use with pulse pressure change, PPV, VTI (echo), NICCOM, carotid Doppler flow, or ETCO2 (if ventilation and metabolic status constant)
End-expiratory occlusion test
— Occluding the circuit at end-expiration prevents the cyclic effect of inspiration to reduce left cardiac preload and acts like a fluid challenge
— A 15 second expiratory occlusion is performed and an increase in pulse pressure or cardiac index predicts fluid responsiveness with a high degree of accuracy
— The patient must be able to tolerate the 15 second interruption to ventilation without initiating a spontaneous breath
Ultrasound (can be used dynamically)
Echocardiography
— subaortic velocity time index (VTI) allows measurement of stroke volume
— EDV approximates preload
Lung ultrasound
— can be used to detect pulmonary edema, i.e. lack of fluid tolerance
IVC ultrasound (see below)
Respiratory variation tests (can be used dynamically)
IVC ultrasound
— assess size and degree of inspiratory collapse
— correlates with CVP, but CVP is a poor indicator of fluid responsiveness
systolic pressure, pulse pressure (PPV) and stroke volume (SVV)
— see Systolic Pressure Variation
— generally limited to mechanically ventilated patients in sinus rhythm
aortic blood velocity
SIGNIFICANCE
Fluid responsiveness does not mean that a patient should be given fluids!
However, if a patient has low cardiac output that requires correction, fluid responsiveness means that stroke volume (and usually cardiac output, unless heart rate falls) will improve if fluids are given
It means patients are on the ascending portion of their Starling curve, in other words, they have 'preload reserve'
We should probably use different cutoff values for fluid responsiveness depending on the clinical context. For example, patients with severe respiratory failure need higher specificity and lower sensitivity tests of fluid responsiveness, whereas the opposite may be appropriate in patients with pre-renal failure
VIDEO
Fluid responsiveness by CritIQ:
---
References and Links
LITFL
Journal articles
FOAM and web resources
---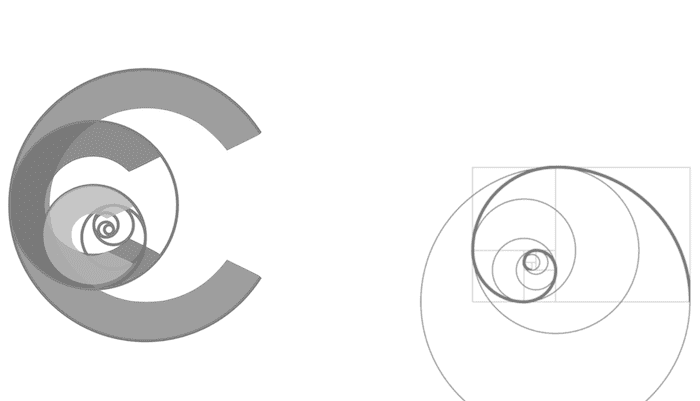 Chris is an Intensivist and ECMO specialist at the Alfred ICU in Melbourne. He is also a Clinical Adjunct Associate Professor at Monash University. He is a co-founder of the Australia and New Zealand Clinician Educator Network (ANZCEN) and is the Lead for the ANZCEN Clinician Educator Incubator programme. He is on the Board of Directors for the Intensive Care Foundation and is a First Part Examiner for the College of Intensive Care Medicine. He is an internationally recognised Clinician Educator with a passion for helping clinicians learn and for improving the clinical performance of individuals and collectives.
After finishing his medical degree at the University of Auckland, he continued post-graduate training in New Zealand as well as Australia's Northern Territory, Perth and Melbourne. He has completed fellowship training in both intensive care medicine and emergency medicine, as well as post-graduate training in biochemistry, clinical toxicology, clinical epidemiology, and health professional education.
He is actively involved in in using translational simulation to improve patient care and the design of processes and systems at Alfred Health. He coordinates the Alfred ICU's education and simulation programmes and runs the unit's education website, INTENSIVE.  He created the 'Critically Ill Airway' course and teaches on numerous courses around the world. He is one of the founders of the FOAM movement (Free Open-Access Medical education) and is co-creator of litfl.com, the RAGE podcast, the Resuscitology course, and the SMACC conference.
His one great achievement is being the father of three amazing children.
On Twitter, he is @precordialthump.
| INTENSIVE | RAGE | Resuscitology | SMACC