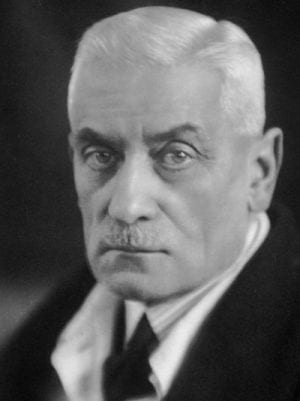 Georges Charles Guillain (1876 – 1961) was a French neurologist.
Known for his influential work and multiple neurology-related eponyms; particularly the acute inflammatory paralytic neuropathy described in 1916 with Barré and Strohl; now known as Guillain-Barré Syndrome.
Other areas of research included neuroanatomy, multiple sclerosis, reflexes and brainstem syndromes.

---
Biography
Born 3rd March 1876 in Rouen, France
Student of Pierre Marie
Published first research paper in 1898 on damage to the plexus brachialis
Received his PhD in 1902 for a thesis on syringomyelia
Married Juliette Chauffard (1885 – 1941) in 1909
Became head of the Neurology Centre of the sixth French Army in 1916 where he met Barré
Retired in 1947 and was awarded the Legion of Honour
Died on 29th June 1961 in Paris, France
---
Medical Eponyms
An acute inflammatory paralytic neuropathy [*aka Landry palsy; Landry-Guillain–Barré–Strohl syndrome]
---
Guillain-Thaon syndrome (1913)
Spastic paraplegia as a result of meningomyelitis in tertiary syphilis. First described in 1905, and then formally presented as Thaon's thesis in 1913
---
Guillain sign (1923)
A blow to the symphysis pubis results in contraction of the abdominal muscles and the adductors of the leg. [aka *Le réflexe médio-pubien]
---
Guillain-Betrand-Lereboullet syndrome (1934)
Unilateral arrhythmic myoclonus in the limbs, as a result of a lesion of the dentate nucleus. One of the many choreiform syndromes…
---
Garcin-Guillain syndrome (1927)
Unilateral dysfunction of the cranial nerves due to infiltration by a local malignancy such as lymphoepithelioma or sarcoma of the nasopharynx, without long tract signs or evidence of increased intracranial pressure. [aka Garcin syndrome; syndrome de Garcin; Guillain-Alajouanine-Garcin syndrome]
While briefly described by Guillain in 1926, the syndrome was more completely described by Garcin in his thesis the following year
---
Guillain-Mollaret triangle (1933)
Supposed brainstem pathway (triangle) connecting the olive, the contralateral dentate nucleus, and the homolateral red nucleus – the circuit being completed by the posterior longitudinal bundle running between the red nucleus and the olive. A lesion affecting the Guillan-Mollaret were determined to result in palatal myoclonus.
---
Major Publications
Guillain G. La forme spasmodique de la syringomyélie. La névrite ascendante et le traumatisme dans l'étiologie de la syringomyélie. 1902
Guillain G. Thaon P. Sur une forme clinique de la syphilis du névraxe réalisant la transition entre les myélites syphilitiques, le tabes et la paralysie générale. Comptes rendus des séances de la Société de biologie et de ses filiales 1905; 49-53
Marie P, Guillain G et al. La pratique neurologique. 1911
Guillain G. Le syndrome de Guillain-Thaon: thèse présentée et publiquement soutenue devant la Faculté de médecine de Montpellier le 24 mai 1913 [Guillain – Thaon syndrome]
Guillain G.Travaux du centre neuropsychiatrique de la Vie armée. Revue Neurologique. 1914; 28(2): 1198–1201.
Guillain G, Barré JA, Strohl A. Le réflexe médico-plantaire: Étude de ses caracteres graphiques et de son temps perdu. Bulletins et mémoires de la Société médicale des hôpitaux de Paris, 1916; 40: 1459-1462. [Ann Med Interne. 1999;150(1):24-32.]
Guillain G, Barré JA, Strohl A. Sur un syndrome de radiculo-névrite avec hyperalbuminose du liquide céphalo-rachidien sans réaction cellulaire. Remarques sur les caractères cliniques et graphiques des réflexes tendineux. Bulletins et mémoires de la Société médicale des hôpitaux de Paris, 1916; 40: 1462-1470 [Guillain–Barré syndrome]
Guillain G, Barré JA. Étude anatomo-clinique de quitanze cas de section totale de la moelle. Ann Méd. 1917; 2: 178–222
Guillain G. Etudes neurologiques. Paris: Masson 1922
Guillain G. Alajouanine Th. Le réflexe médio-pubien. Comptes rendus des séances de la Société de biologie, Paris, 1923; 89: 874, 1215. [Guillain sign]
Guillain G. Alajouanine Th, Garcin R. Le syndrome paralytique unilatéral global des nerfs crâniens. Bulletins et mémoires de la Société médicale des hôpitaux de Paris, 1926; 50: 456-460 [Garcin – Guillain syndrome]
Guillain G, Mollaret P, Bertrand IG. Sur la lesion responsable du syndrome myoclonique de tronc cerebral. Revue Neurologique. 1933; 62: 666–674. [Guillain – Mollaret triangle]
Guillain G, Bertrand IG. Lereboullet, J. Myoclonies arythmiques unilaterales des membres par lésion du noyau dentlé du cervelet. Revue Neurologique. 1934; 63(2): 73–78. [Guillain – Betrand – Lereboullet syndrome]
---
References
---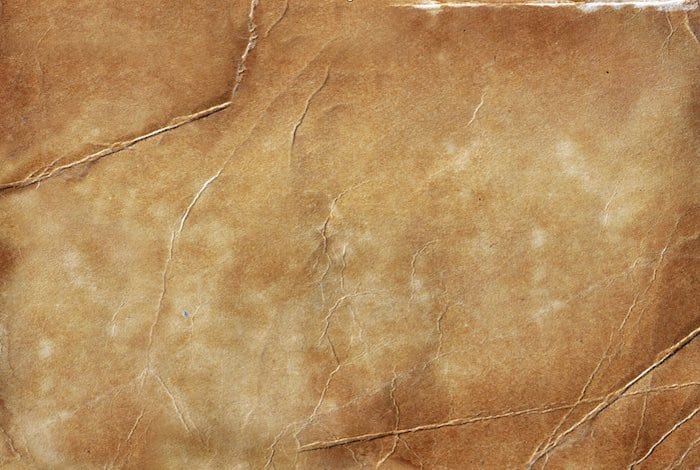 eponym
the person behind the name
Physician in training. German translator and lover of medical history.