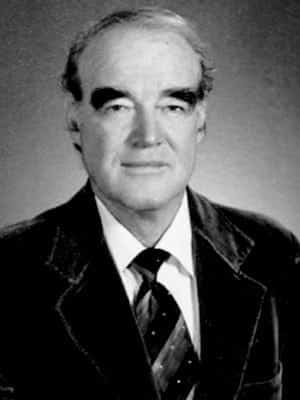 Gwylim Bill Lewis (1914 – 2009) was an American Orthopedic Surgeon.
Along with Arthur Holstein – eponymously affiliated with the Holstein–Lewis fracture, first described in 1963
Biography
Born 2 June 1914 Redlands, California
Northwestern University Medical School, Chicago
1941 – US Navy with the USS Savo Island as the ship's flight surgeon
Alta Bates Hospital, Berkeley
Died 17 September 2009
Medical Eponyms
Holstein–Lewis fracture (1963) – a simple spiral fracture of the humerus involving the distal 1/3 of the shaft with the distal bone fragment displaced and the proximal end deviated toward the radial side. Often associated with radial nerve paralysis.
Major Publications
Holstein A, Lewis GM. Fractures of the humerus with radial-nerve paralysis. J Bone Joint Surg Am. 1963 Oct;45:1382-8. [PMID 14069777]
Controversies
References
Obituary: Gwilym B. Lewis MD. [Full Text]
Hunter TB, Peltier LF, Lund PJ. Radiologic history exhibit. Musculoskeletal eponyms: who are those guys? RadioGraphics 2000; 20: 819-36. [Full Text]
--- eponym
the person behind the name