OVERVIEW
Haematuria in trauma may be microscopic (with or without symptoms) or macroscopic
In general, the greater the degree of hematuria the greater the risk of significant intra-abdominal injury (including non-urinary tract structures)
About 5% of renal injuries and up to 20% of renovascular injuries lack hematuria — even severe injuries such as renal artery injury or ureteropelvic disruption may present without hematuria
GOALS
find source of bleeding along urological tract
treat cause
support blood volume
identify associated injuries
ASSESSMENT
Clinical interpretation of haematuria is not diagnostic, however:
Faint haematuria, primarily shades of pink, is usually associated with renal injury or a bladder contusion
A moderate amount of darkly bloody urine is frequently associated with extraperitoneal bladder injury
A small amount of very dark, bloody urine may mean an intraperitoneal bladder injury
Scant and very dark blood in the catheter suggests a urethral injury or a catheter balloon inflated in the urethra
Microscopic haematuria in blunt trauma
If the patient is asymptomatic the yield of injuries requiring intervention in this setting is extremely low:
— no further imaging is needed
— arrange repeat urinalysis (e.g. in a week's time) and close follow up by a GP
— Some experts advocate imaging in pediatric patients with asymptomatic haematuria following blunt abdominal trauma as they are more vulnerable to significant renal injury; cut off values vary, with values from 5 to 50 RBCs/hpf being suggested.
Haematuria with <5 RBCs/hpf can be caused by urinary catheter insertion
If the patient is significantly symptomatic, they may have associated non-urinary intrabdominal or retroperitoneal injury:
— CT abdomen with IV contrast
Macroscopic haematuria in blunt trauma
50% of such patients have renal injuries, and a further 15% have injuries to other intra-abdominal organs:
— CT abdomen with IV contrast and CT cystogram
Haematuria in penetrating trauma
surgical exploration +/- CT if stable
Perform urethrogram if suspected urethral injury
displaced fractures of the pelvic ring, particularly 'butterfly fractures'
Gross haematuria, difficulty placing a urinary catheter
Classic clinical features are uncommon:
— blood at the meatus
— perineal / scrotal haematoma
— high riding prostate on examination
Skeletal injuries associated with genitourinary injury:
Pelvic fractures
— posterior urethrethal injury (above the urogenital diaphragm) and bladder injury
Perineal straddle injury
— anterior urethral injury
Fracture of the lower posterior ribs, lower thoracic or lumbar vertebrae
— renal or ureteral injuries
MANAGEMENT
ATLS approach
Urology referral if significant identifiable injury
Renal injury
— Most renal injuries (Grades I to III, and most Grade IV injuries) can be managed conservatively, as they tend to heal spontaneously
— Surgical repair is needed for urinary extravasation or if ongoing bleeding or hemodynamic instability due to renal injury
— Alternatives to operative repair are interventional radiology to embolise bleeding vessels or to stent dissected renal arteries, and urinary extravasation may be amenable to stenting
— Grade V injuries (avulsed kidneys) need operative intervention and often require nephrectomy
Ureteral injury
— contusions may be conservatively managed
— more significant injuries require operative repair, urinary diversion, or (rarely) nephrectomy
Bladder injury
— Bladder contusion and hematomas can be observed
— Intraperitoneal rupture requires laparotomy and surgical repair
— Extraperitoneal rupture can often be managed with simple catheterisation (usually about 10 days)
Urethral injury
— Suprapubic catheterization may be required initially, followed by operative repair
---
Reference and Links
LITFL
FOAM and web resources
---
[cite]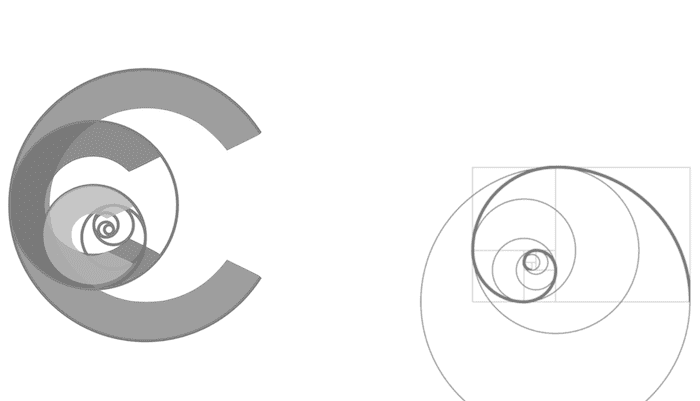 Chris is an Intensivist and ECMO specialist at the Alfred ICU in Melbourne. He is also a Clinical Adjunct Associate Professor at Monash University. He is a co-founder of the Australia and New Zealand Clinician Educator Network (ANZCEN) and is the Lead for the ANZCEN Clinician Educator Incubator programme. He is on the Board of Directors for the Intensive Care Foundation and is a First Part Examiner for the College of Intensive Care Medicine. He is an internationally recognised Clinician Educator with a passion for helping clinicians learn and for improving the clinical performance of individuals and collectives.
After finishing his medical degree at the University of Auckland, he continued post-graduate training in New Zealand as well as Australia's Northern Territory, Perth and Melbourne. He has completed fellowship training in both intensive care medicine and emergency medicine, as well as post-graduate training in biochemistry, clinical toxicology, clinical epidemiology, and health professional education.
He is actively involved in in using translational simulation to improve patient care and the design of processes and systems at Alfred Health. He coordinates the Alfred ICU's education and simulation programmes and runs the unit's education website, INTENSIVE.  He created the 'Critically Ill Airway' course and teaches on numerous courses around the world. He is one of the founders of the FOAM movement (Free Open-Access Medical education) and is co-creator of litfl.com, the RAGE podcast, the Resuscitology course, and the SMACC conference.
His one great achievement is being the father of three amazing children.
On Twitter, he is @precordialthump.
| INTENSIVE | RAGE | Resuscitology | SMACC